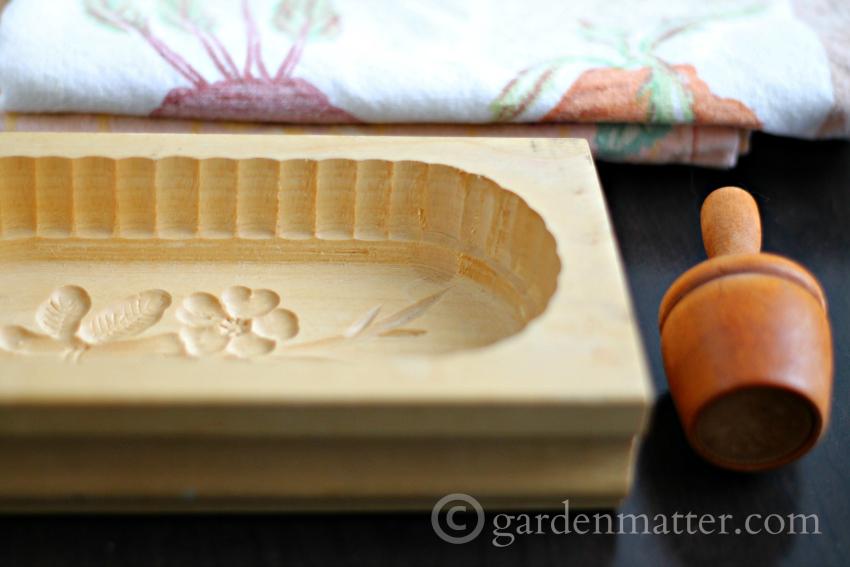 Have you ever used a butter mold? Maybe you've seen them at Easter in the shape of a lamb. I'm not sure where that custom came from and some think it's a little creepy. However, I've seen many beautiful antique wooden butter molds which were originally made as a kind of trademark stamp for the person or dairy farm that produced the butter.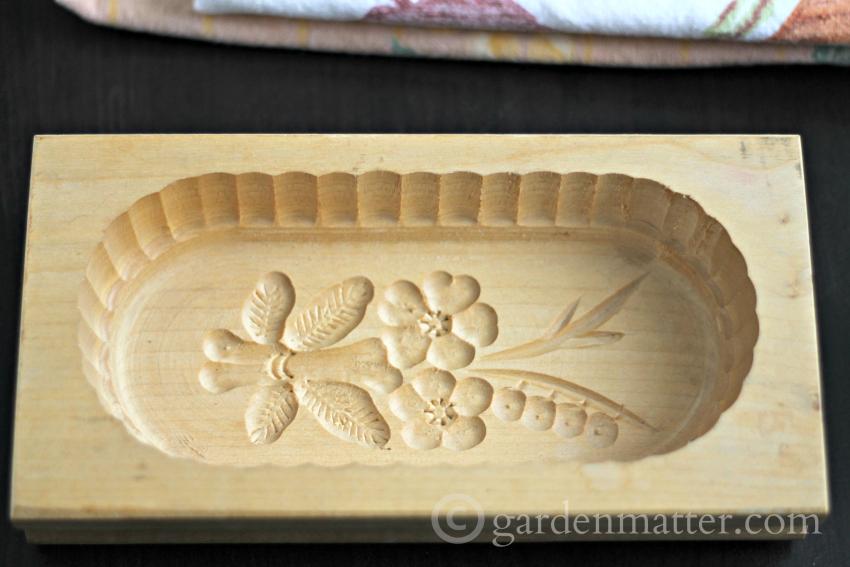 I found these two beauties on Etsy. The rectangular one says it was made in Germany. You can see that it holds quite a bit of butter. Don't you think this would be pretty on your Easter table? The other one is a small plunger type that makes little pats of butter.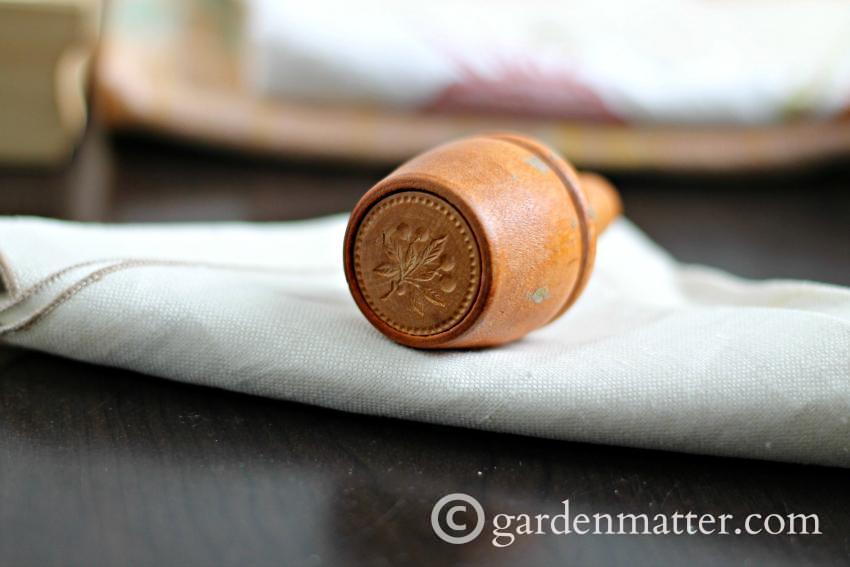 You can make your own butter by whipping heavy cream and removing the "milk" from the fat. There are instructions all over the web. I decided to make some herbal butter for my new mold. We like to use herb butter on so many things.
Herb Butter Uses:
grilled meats, fish, veggies
mashed potatoes
bread or rolls
garlic bread
tea sandwiches
popcorn
corn on the cob
roasting a chicken or turkey (placed under the skin)
To use the molds I carefully cleaned them with a little warm water and mild soap. Then I soaked them in cold water for 30 minutes. I filled them with softened herb butter and put them in the freezer  for another 30 minutes. The rectangular one was tough to remove but the plunger came out easily. Next time I'll try spraying the large mold with cooking spray which is one idea I found looking around the web.
It's hard to see the pattern on the butter pat because of the herbs, maybe save that one for plain butter.
As usual I had a lot of creative fun playing with the molds. You can find antique butter molds all over the web in interesting patterns. I also found brand new ones at Lehmans. You can also use chocolate molds for small butter pats. I hope you will try one for you next dinner party.