Using white in the garden has many benefits. Adding light to shady areas, a feeling of calm and showing up at night are a few benefits of a white garden.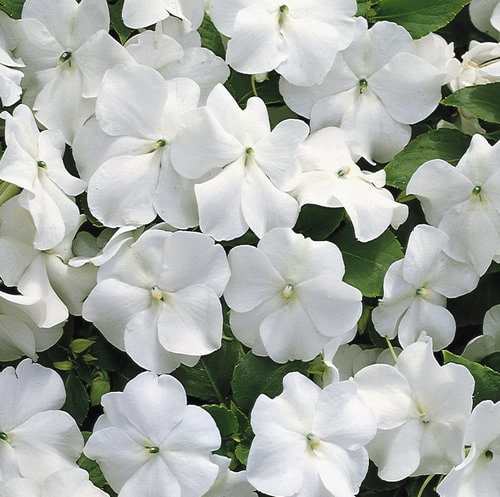 Do you have white in the garden? I often buy a flat of white Impatiens to use in my containers and in spots throughout the garden. They add balance and light. Usually you can get the entire flat at a discount as a loss leader at a big box store, saving you money along the way.
White Garden at Barrington Court by Celiakozlowski at English Wikipedia
Consider White in the Garden - 5 Reasons Why
1. White is the color of purity and often gives you the feeling of calm and serenity.
2. White gives your eyes a break in an otherwise vibrant landscape or container garden.
3. White adds light to shady areas.
4. White can be seen clearly in the evening as it reflects the moonlight. Some even create a "Moon Garden" using lots of white flowers, variegated foliage, and silver-toned plants to enjoy in the evening.
5. A white border adds light to a walkway and can make an entrance look crisp and clean.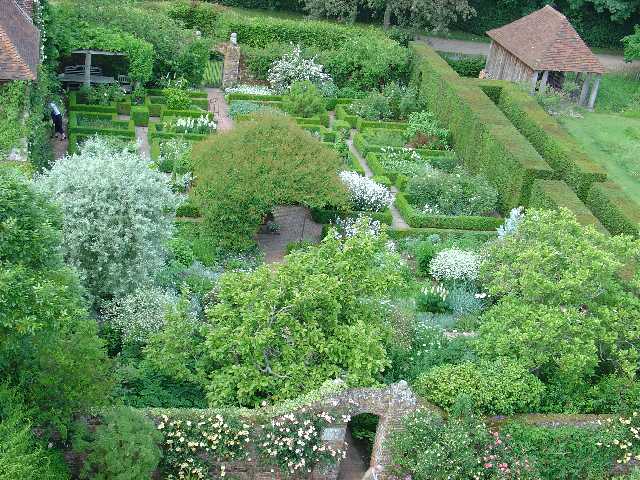 Sissinghurst Castle Garden - The White Garden
cc-by-sa/2.0 - © Pete Chapman - geograph.org.uk/p/26686
One of the most famous white gardens is The White Garden at Sissinghurst Castle in Kent, England. Only white, green and silver plants are allowed to grow there. The idea is when you are working with a single color palette you will need to create drama and interest with shape, texture and form.
Just about all flowering plants come in a white variety. Annuals are an easy, temporary and affordable choice. Perennials and shrubs will add a nice structure to your garden. Plus they last a long time and you will only have to pay for them once.
Here are a few of my favorites:
You May Also Like:
Maintaining Mopheads - Tips on Growing Hydrangeas
10 Long Blooming Plants You'll Love