Learn about a few ways to rewild your garden and start you on your path to transforming your outdoor space into a haven for wildlife.
What is Rewilding?
Rewilding is the process of restoring natural habitats to their original state. You can do this by planting native plant species, protecting existing wildlife, and creating diverse areas for plants and animals.
This isn't about using all organic fertilizers and ceasing the use of herbicides and pesticides. That's important but I'm talking more about what you can bring or build to encourage creatures large and small to enjoy the land.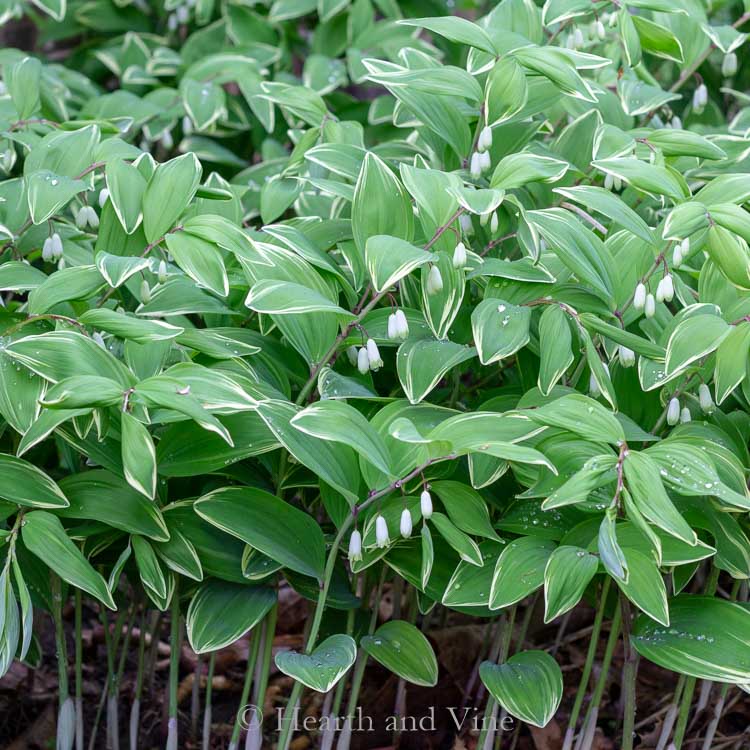 Steps to Rewild Your Garden
Add Native Plants and Insect Friendly Plants
Native plants are always a sure bet for success in any garden. You can find native plants by state here and ask your local nursery if they offer them or purchase some online.
Many flowering plants also provide essential nectar, food sources, and habitats for butterflies, other beneficial insects, and small mammals. Flowering perennials are especially good choices as they will come back year after year.
You could also consider creating a small wildflower meadow or area.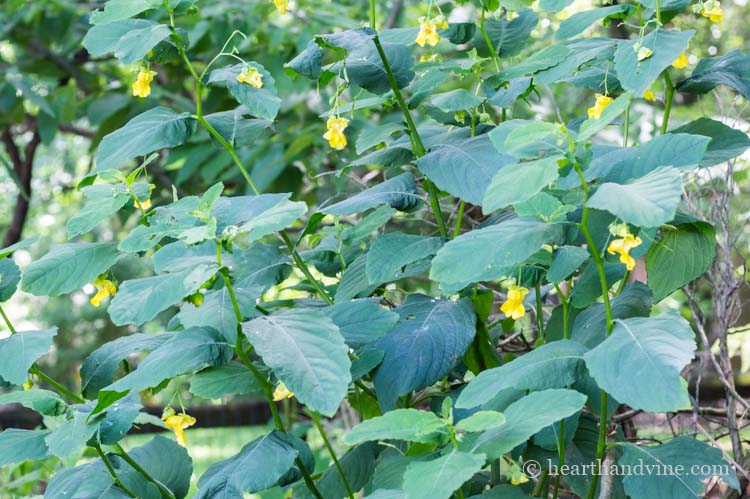 Provide Areas for Weeds and Natural Plants to Grow
So many weeds or wild plants are helpful and many are beautiful. The jewelweed shown above has been used to make a nice jewelweed salve for itchy skin. Queen Anne's lace is a pretty flower that works great in flower arrangements.
Leaving some space for these "weeds" perhaps in the back of your garden area or to the side will certainly offer interesting surprises. And depending on the shade in that area you can also encourage moss and interesting fungi to prosper.
Add Wood Piles, Bug Hotels, Feeders, and Nesting Spots
Having spaces where wildlife can nest or shelter is a big part of promoting biodiversity in your garden. You can make a bug hotel, hang birdhouses, and feeders that will encourage more birds and critters.
Make a Compost Pile
Whether you want to DIY a garbage bin, buy a system or simply designate an area off to the side of your yard having compost is a great way to support the garden. Plus it's a handy recycling spot as a place you can deposit old leaves and pruned plant material.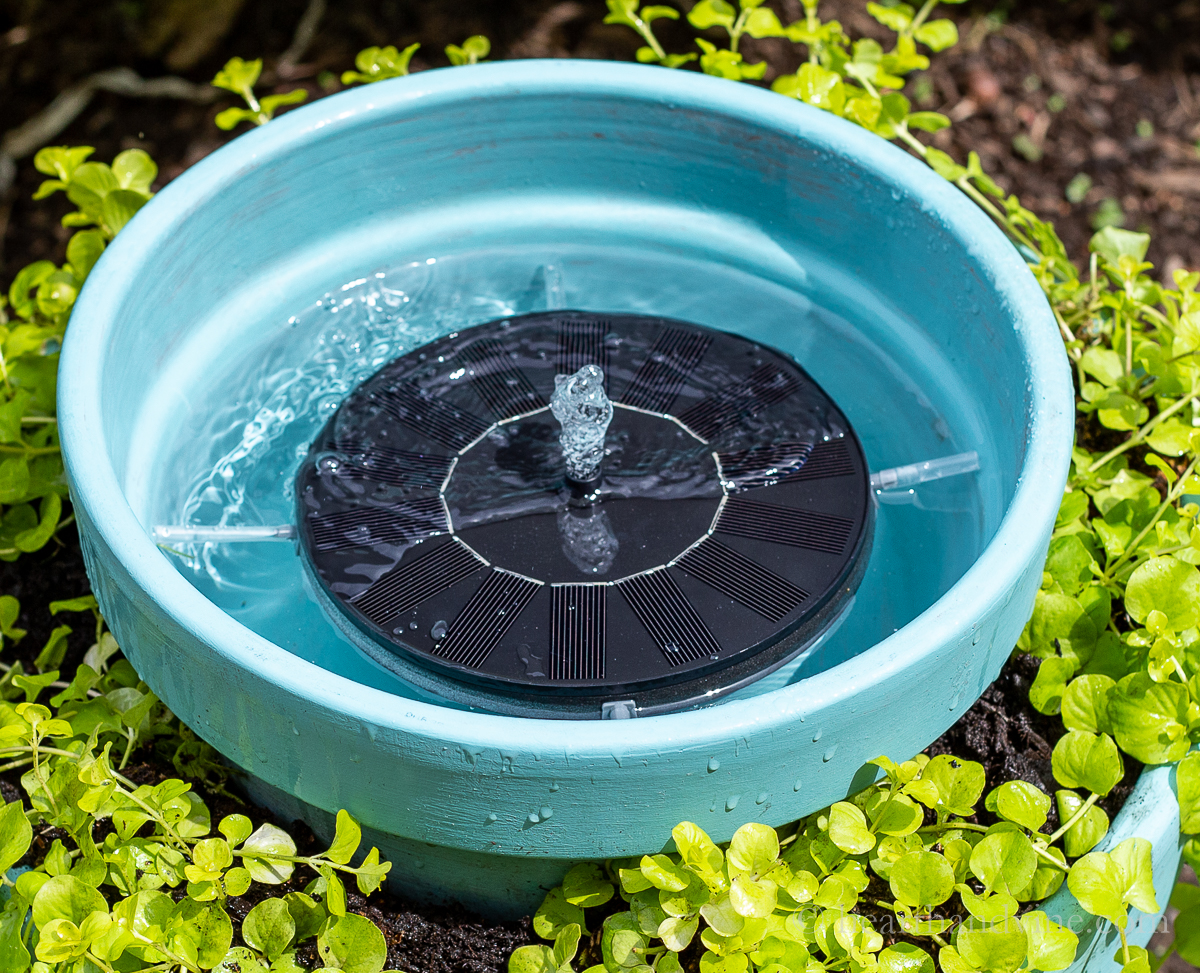 Add a Water Feature
Depending on the size of your property you can consider adding a water source. A small pond or something as simple as the water fountain shown above offers water for birds, bees, and other native insects and is essential for their well-being, especially during times of high heat and drought.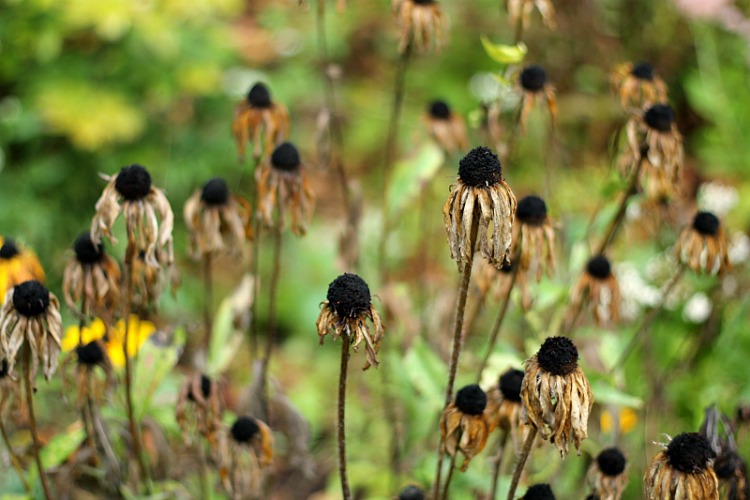 Allow Your Garden to Get a Little Wild
Spend less time mowing the lawn and manicuring the garden and more time enjoying it. At the end of the season consider leaving plants unpruned through the winter to provide shelter to animals and more winter interest.
With less pruning and weeding you will have more time to sit and walk through your beautiful garden and enjoy all the wonder it embodies. Not just the lovely plants, but all the wonderful wildlife that will soon make its way to your little haven as nature takes over.