This easy fermented pickles recipe is made with cucumbers, salt, water, a kitchen scale and a jar. A fun and easy process to try at home.
My daughter started fermenting pickles recently. I really like making pickled vegetables for the refrigerator so I thought this would be a fun process to try. I followed her basic instructions. However, if you want to get really into it you might want to follow a complete guide to fermented pickles or try a fermentation book.
This post contains some affiliate links (that means if you make a purchase after clicking a link, there's no additional cost to you, but I will earn a very small commission. ) i.e. as an Amazon Associate, I earn from qualifying purchases. Click here to read my full disclosure policy.
Making Fermented Pickles
I started with small cucumbers. This way the whole cucumber can fit in an average jar. You can also use this method to make other fermented foods such as onions, peppers, green beans, radishes, etc.
Many say that you need to use sea salt for this process. Regular table salt supposedly prevents the growth of beneficial bacteria disrupting the fermentation process. However, some say this is not really true so I'll leave it up to you.
You can also add spices like garlic cloves, fresh dill, dill seeds, black peppercorns, mustard seeds, allspice, and more. However, for my first attempt, I simply wanted to make cucumber pickles without any additional flavor.
The other thing you need is a kitchen scale. This is needed to determine just how much salt you will need to add to the water. By the way, you shouldn't use tap water because there might be chlorine in it. However, you can boil tap water or just use filtered water.
You want to add 2.5% of salt to the water to create the brine for your pickles. So after you weigh your cucumbers in their jar with water you'll want to then take that water and place it in a container and zero out the scale.
Then you start adding salt, a little at a time until you reach the 2.5% mark. In my case, the jar weighed 1820 grams. So 1820 times .025 equals 45.5 or 46 grams. It ended up being about 2.5 tablespoons.
Lastly, you need to make sure that the cucumbers stay submerged under the water. If not they may develop mold. I used a baggie filled with water to weigh it down. However, you can use a small plate or if you want to get fancy you can buy special fermentation weights for this part of the process.
Leave your jar to sit at room temperature somewhere on the counter out of the way.
After a couple of days open the lid and let out any gasses that have built up. Keep checking it daily.
After about a week you should have tasty fermented pickles just like the kind you see in big deli barrels similar to kosher dill pickles. At this point, you can keep them in the fridge and start consuming them without having to worry about the water level.
They were really good. Not as crisp as the vinegar style refrigerator pickles. However, I've heard that you can add bay leaves or grape leaves to help maintain the crispiness. It has something to do with the tannin in the leaves that helps keep the skins from getting too soft. Definitely something to try next time.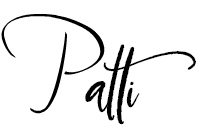 Fermented Pickle Recipe
Learn how to make fermented pickles at home with a jar, salt and kitchen scale.
Instructions
Place a clean jar on a kitchen scale and write down the weight.

Zero out the scale.

Add cucumbers to the jar and cover with water.

Place on the scale and write down the weight.

Take the weight of the jar and multiply it by .025 to get a 2.5% amount for the salt needed.

Pour out the liquid into a separate vessel.

Set it on the scale, zero out and add enough salt to get to the 2.5%.

Mix the salt until it dissolves.

Add the salt water to the pickles in the jar.

Add a small plate or small baggie with water to weigh down the cucumbers so that they are submerged under water.

Cover with the lid and set it in a spot out of the way.

After 2 days open the lid and allow the gases out.

After a week taste a pickle to see if you like it.

Transfer the pickles to the refrigerator and enjoy.
Notes
The pickles may continue to ferment at a much slower process but you no longer need to keep them submerged under water once they are refrigerated.
Nutrition
Serving:
1
g
Calories:
5
kcal
Carbohydrates:
1
g
Sodium:
98
mg
Sugar:
1
g
Nutritional information is provided as a courtesy and is an estimate only. This information comes from online calculators. Although attempts have been made to provide accurate nutritional information, these figures are only estimates.
Tried this recipe?
Tag @hearthnvine on Instagram