This recipe for a grilled vegetable tart is made with garden fresh veggies and puff pastry. The perfect dish to serve at your next gathering.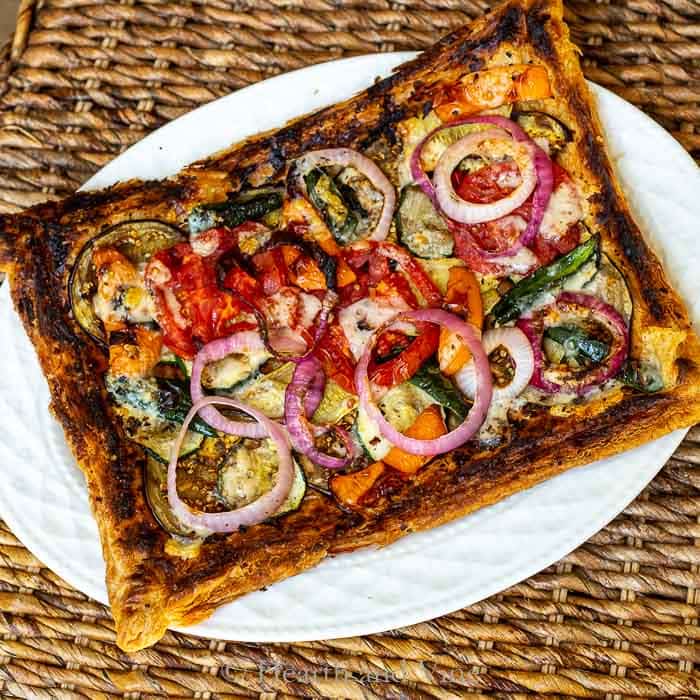 When we go on vacation with my extended family we love to eat, drink and relax.
In addition to cooking big dinners, we often cook up tasty appetizers and drinks. However, sometimes the rental homes do not have all the comforts of home. This is especially true for spices and other pantry staples, so you need to keep it simple.
Grilled Vegetable Tart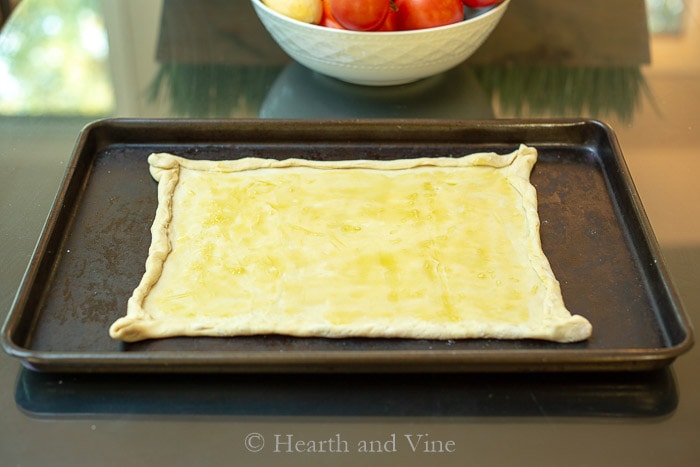 This grilled vegetable tart is one of those simple yet delicious appetizers you can make just about anywhere.
Start with puff pastry.
Once it warms up, roll it out or just pull gently with your hands.
Then crimp over the edges to make sides to hold in all the toppings.
Next, brush it with garlic and olive oil. Just take a clove or two of garlic, peel it, and smash it or chop it up and let it sit in some olive oil. About 1/2 cup of oil should be plenty for the pastry and the veggies.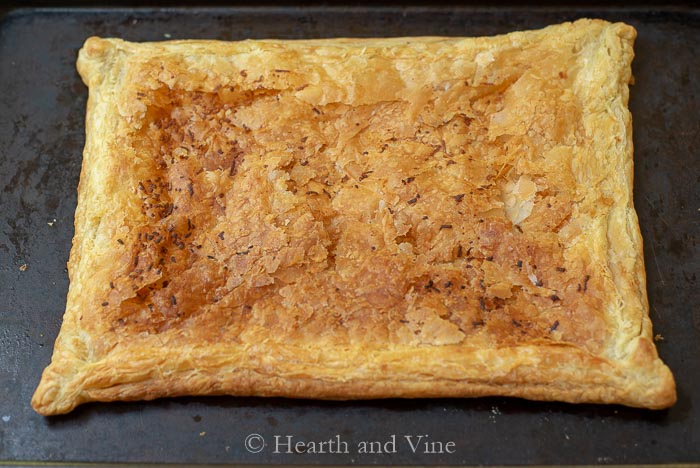 Bake the puff pastry as directed. This will be your tart base.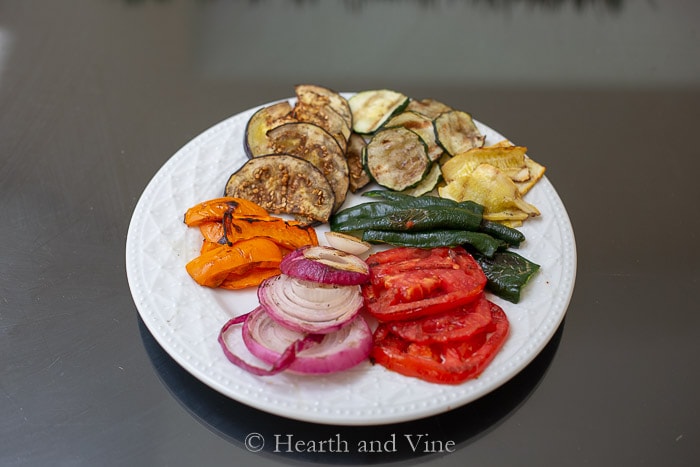 Next slice up some veggies. Whatever you like. Here we have eggplant, zucchini, summer squash, tomatoes, bell peppers and poblano peppers. I think mushrooms would be great too.
Brush them with the same oil and place them on the grill. Cook the veggies a few minutes on each side.
Tongs work best but a spatula is good too for flipping the veggies, to make sure they get cooked on both sides.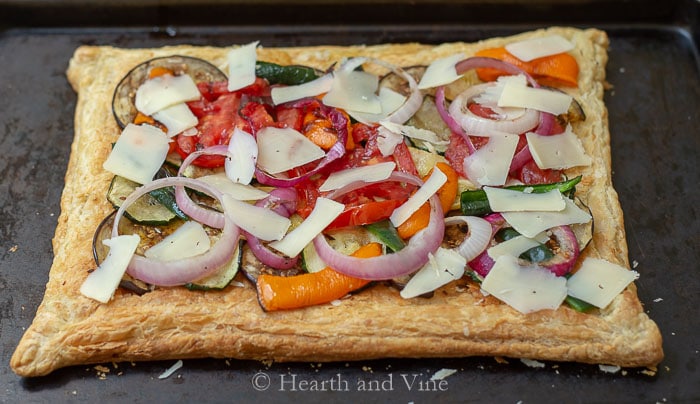 Place your grilled vegetables on the baked puff pastry base and then top it with plenty of shaved parmesan cheese. You could also use pre-grated cheese in a bag. Whatever flavor combination you like.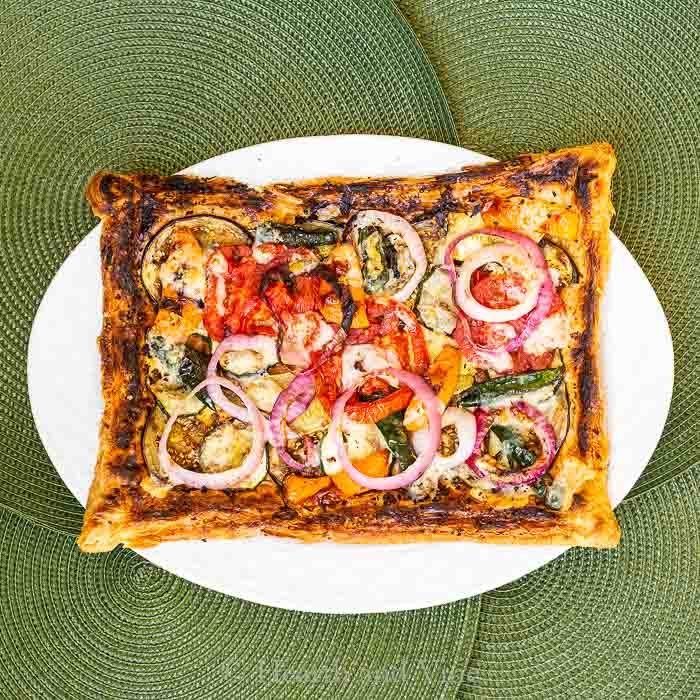 To finish this grilled vegetable tart set it in the broiler until it gets nice and browned.
Cut and serve with your favorite cocktail.
This would make a nice lunch or light dinner with a side salad.
If you like this veggie tart you may also like my Grilled Pizza Recipe or my Butternut Squash Recipe.
With the availability of fresh veggies at today's market, this just may be your next go-to party favorite.