It couldn't be easier to make your own kitchen window valance. A fast and simple way to update and refresh your room.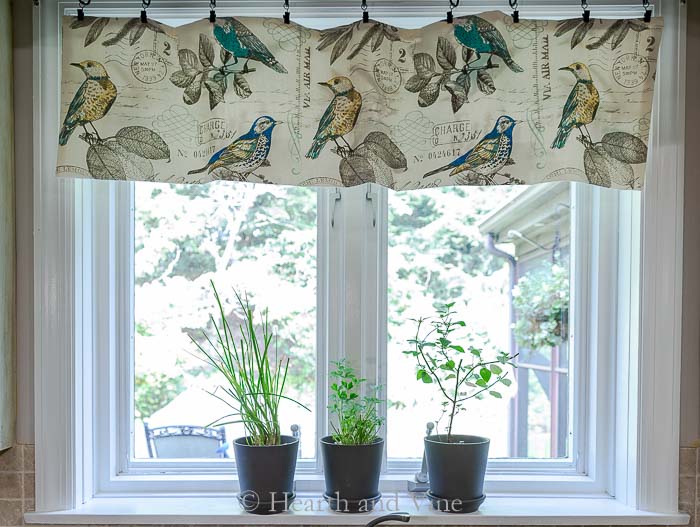 As part of the kitchen refresh makeover, I wanted to make a new valance for the window above the sink.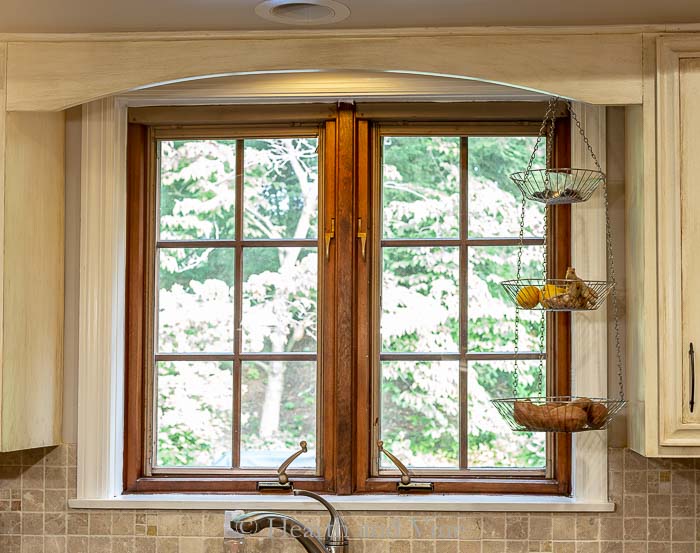 As I mentioned before, the brown woodwork in the entire house is being painted white. We also decided to remove the dividing inserts in the windows. It gives the kitchen a much more modern feel and I love being able to see the garden and birds while preparing food and cleaning dishes.
This post contains some affiliate links (that means if you make a purchase after clicking a link, there's no additional cost to you, but I will earn a very small commission. ) Click here to read my full disclosure policy.
Kitchen Window Valance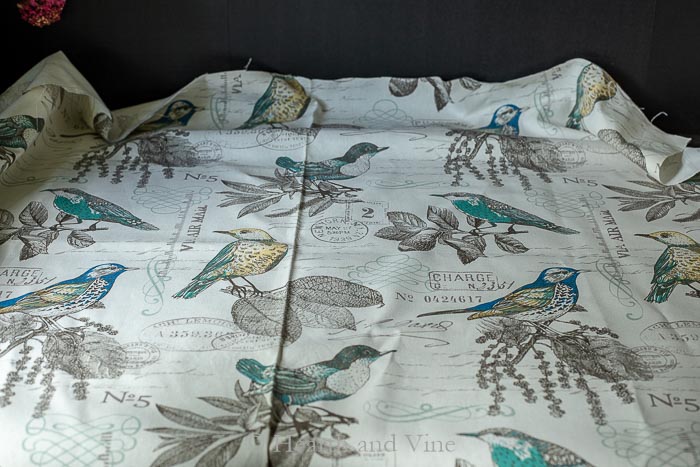 I chose this pretty print from Hobby Lobby. It has that vintage feel similar to the new botanical prints on the walls.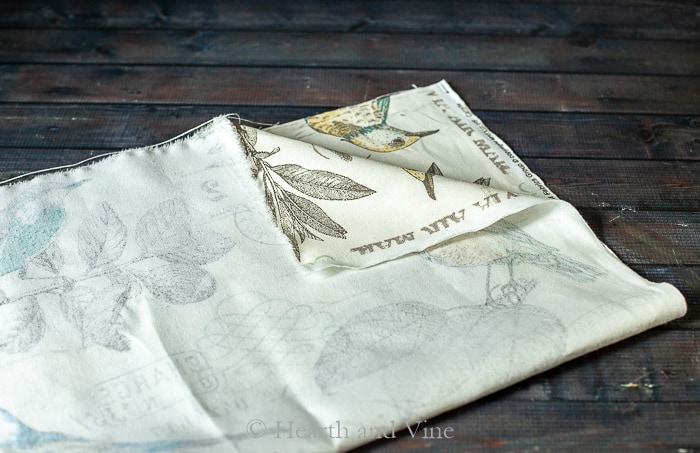 To make this easy valance first decide how long you want it to be.
I chose 11 inches. This means I will need about 23 inches of fabric for both sides and an extra inch for the seam allowance.
I purchased one yard of fabric. Since my window is just about 45 inches wide the standard 44-inch fabric width is perfect. If you have a larger window you may need to piece the fabric, or you can purchase as much yardage as you need to cover the window.
Choose a section of the pattern that covers about 12 inches that you want for the front.
Cut just above that area and then measure down 23 inches and cut again.
Then fold the fabric in half lengthwise, with right sides together, and sew along the 3 open sides leaving a 3 inch opening at the top.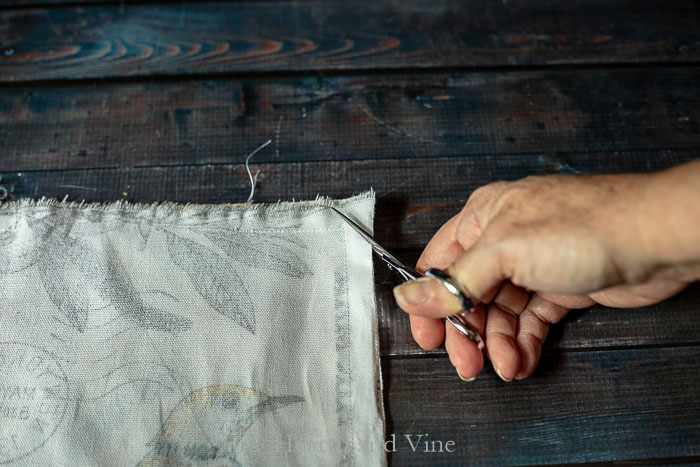 Clip the corners. This will make the corners press out easier when you turn the fabric right side out.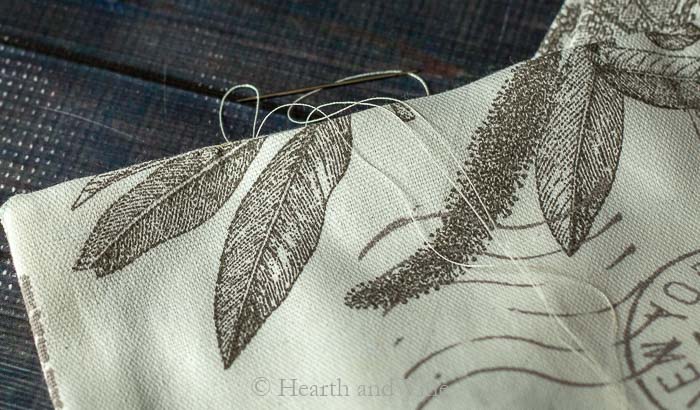 Press the valance and then stitch the opening closed by hand.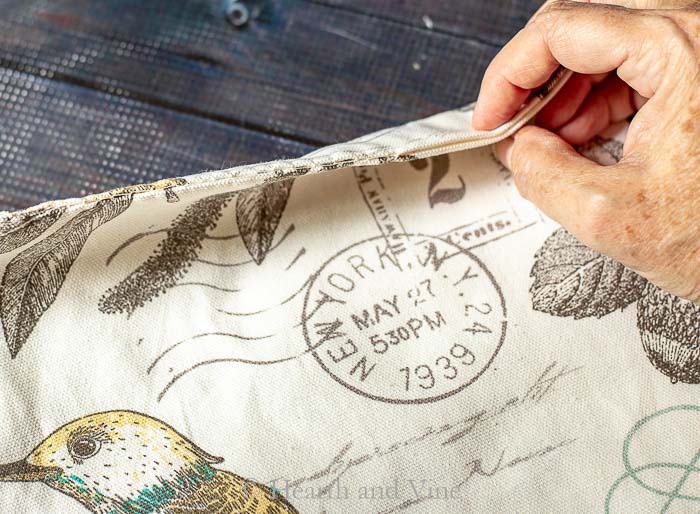 I like to use a blanket stitch but you can sew it closed any way you like. You could also use stitch witchery
or fabric glue
.
Can I make this kitchen window valance without a sewing machine?
Yes, you could make this valance without a sewing machine. Just fold your fabric in half with the wrong sides together. But first, turn the edges under, about 1/4 inch, and press them with an iron. Then use something like stitch witchery
or fabric glue
to join the fabric together into one large rectangle.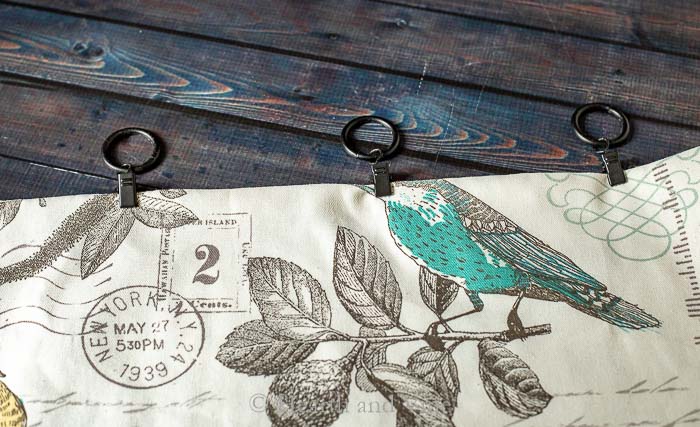 No need for grommets, although they would be so cute, or other fancy pleating.
Just purchase some curtain clips
and a cafe rod
.
Space out your clips evenly on the valance and string onto the rod.
It's that easy.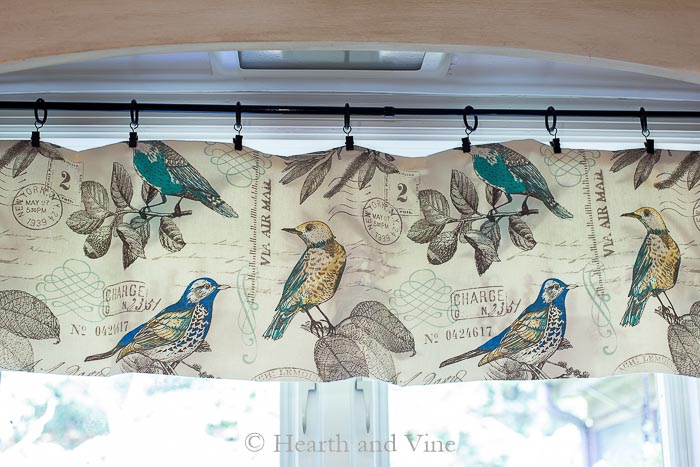 I like the fact that the valance is not very gathered. I think it looks more modern this way.
However, you could easily make your valance wider and that would give you a more gathered, and fuller look.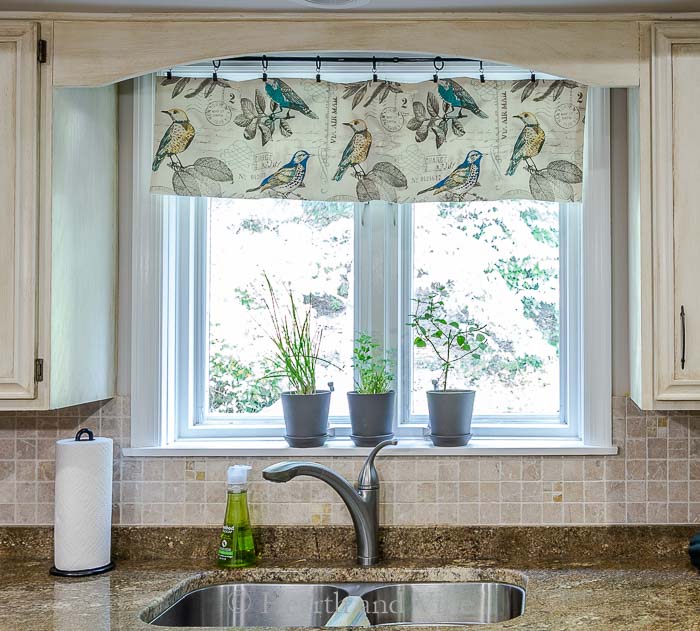 Super simple, easy and fast to make, this kitchen window valance is just one more piece of the puzzle to help refresh our kitchen and give it a more modern, cleaner look.