A fast and easy recipe for vegetarian lasagna using a few shortcuts and tricks to make this recipe so easy, yet so delicious.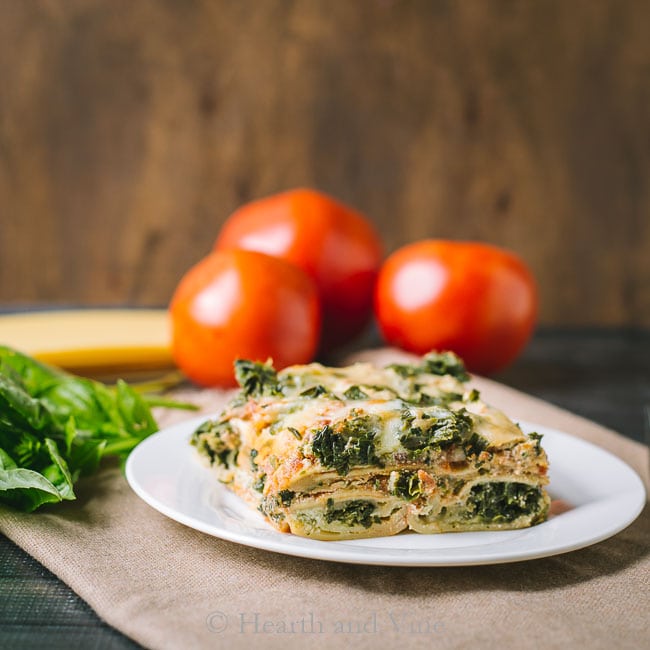 Sometimes you just need something quick and easy to make for dinner. I found this recipe for a quick vegetarian lasagna many years ago from a magazine and have made it so many times I don't even need to refer to the recipe. It helps that it is so simple and uses items you are likely to have on hand.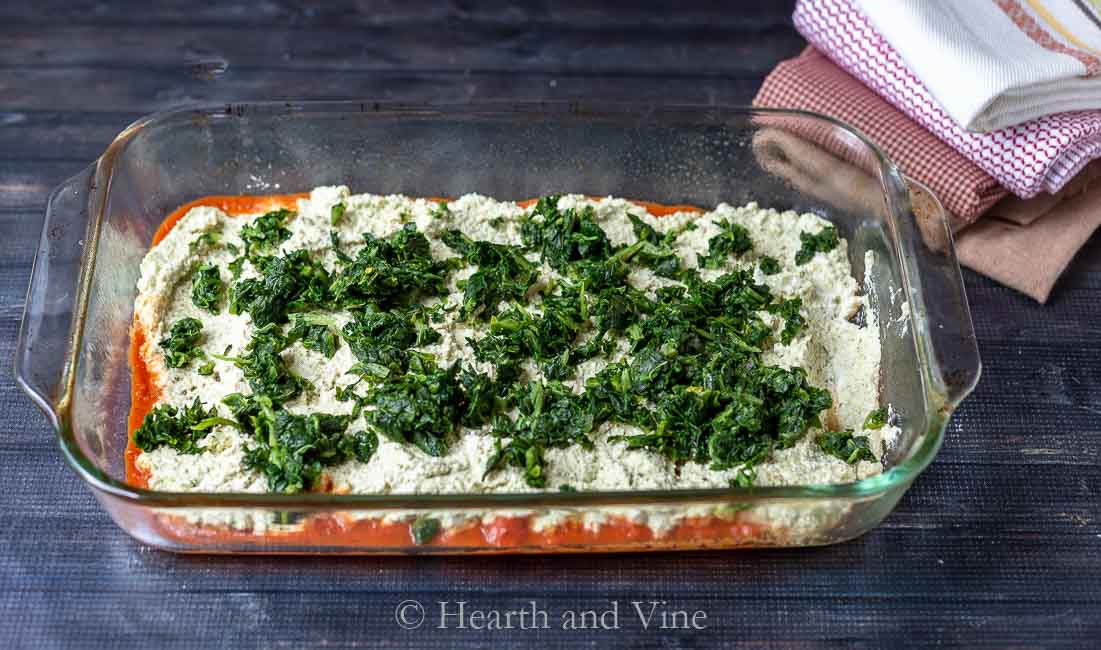 The main vegetable is spinach along with the traditional tomato sauce and cheese that you typically find in a lasagna recipe.
I love to bring this to a party or holiday dinner. Since it is vegetarian it makes a great side dish for a large crowd or the main course for the non-meat eaters in the group. It's made in a 9x13 baking dish so it serves quite a few people, approx. 20 nice-size servings.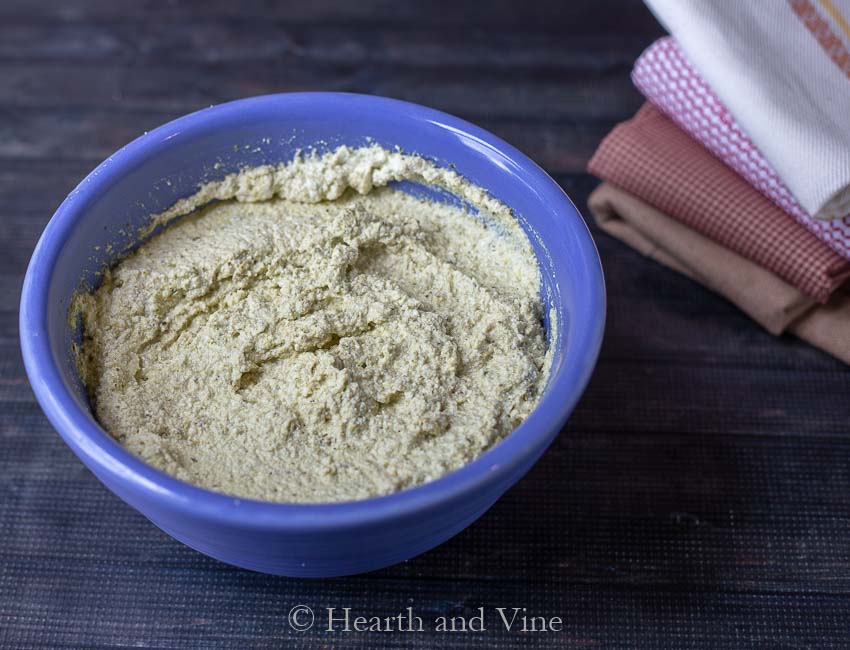 One of the key flavor ingredients is jarred pesto sauce which you mix with the ricotta. No need to add eggs or other cheeses.
Of course, you can modify it in several ways. For example, this recipe uses two jars of vodka sauce but any pasta sauce would work well.
Also, once I dressed it up by roasting thin slices of eggplant and zucchini and added them to the layers.
Varying the cheese mix and the type of pesto sauce is yet another variation you may want to try.
Make it your own or just follow my recipe. It's really tasty, fast and easy.
Easy Vegetarian Lasagna
Ingredients
1 box no boil lasagna noodles
2 - 24 oz jars Vodka Pasta Sauce
24 oz container of Ricotta cheese
8 oz Jar of Pesto Sauce
16 oz bag of frozen chopped spinach thawed
8 oz bag shredded Italian cheese mix
Instructions
Preheat oven to 350 degrees
Mix the ricotta and pesto together in a bowl
Spray a 13 x 9 pan with cooking spray.
Build the lasagna by first spreading approx 1/2 of one jar of vodka sauce
Layer four noodles on top
Next spread 1/3 of the ricotta and pesto mix
Then 1/3 of the spinach
1/4 of the shredded cheese.
Layer four more noodles
Pour the 2nd half of the 1st bottle of vodka sauce.
1/3 ricotta & pesto mix
1/3 spinach
1/4 of shredded cheese
4 more noodles
1/2 of the 2nd jar of vodka sauce
Remaining ricotta & pesto
Remaining spinach
1/2 of the remaining shredded cheese
The final layer of noodles
The remaining vodka sauce
Remaining shredded cheese.
Cover with foil (remove for last 10 minutes)
Bake for 35-40 minutes
You May Also Like: