Learn how to make a large heirloom pumpkin topiary with simple inexpensive materials, to create a festive fall look.
I'm so excited to be part of the Fall Ideas Tour hosted by Angie of Postcards From The Ridge. She has organized 26 talented bloggers for this entire week to share their fall decor, projects, and recipes. You can find the entire list at the bottom of this post.
If you're stopping over from one of the other fallalicious posts, Welcome! I'm glad you are here.
I love the look of heirloom pumpkins or Cinderella pumpkins with their squatty shapes and muted colors. I thought a stack on both sides of my front door would look really great, but they are so pricey and much too heavy to achieve the look I wanted.
So I decided to create some using old-fashioned paper mache.
How to Make a Pumpkin Topiary
The largest pumpkins were made with beach balls I picked up at Target for $1 each.
Just blow them up a little and then use some masking tape to help create the shape you want.
You can use a balloon for the top pumpkin and place rubber bands around it to create folds and ridges.
Cover the base pumpkins with strips of newspaper ala paper mache. I used white glue and water instead of the traditional flour and water paper mache method. Why? Well, the pumpkin topiary will be sitting on my front porch, so I thought there would be less likelihood of mold issues. Also, I think they will hold up better with white glue.
Once the newspaper dried I painted the paper mache pumpkins with chalk-like and craft paints in heirloom pumpkin colors.
I thought about spraying them with polyurethane to protect them from rain, but since that area is covered I decided against it.
Oh yeah, the stem on the little pumpkin is simply made with some newspaper rolled up and taped on top before painting. You can also add a little tendril by wrapping a green grapevine wire around a pencil and pinching it onto the stem.
Use a dowel rod through the middle of each pumpkin to hold them all together.
DIY Pumpkin Topiary
The dowel rods were placed into the same pots that my flower pot trellises were in all summer. If you don't already have a pot filled with soil you could use styrofoam to hold the dowel rod in place.
But first I placed a grapevine wreath with some dried hydrangea for a little texture and height.
The whole look was complete with a little faux vine and some pots of pretty fall plants at the base.
My front entrance is almost ready for fall. The fabric flower wreath from a few weeks ago looks great with the pumpkin topiary and fall Mums. However, I really feel like the door frame needs a garland. Maybe I can go out and forage some bittersweet vine. What do you think?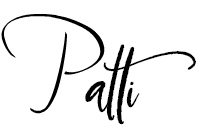 ---
P.S. You may also like this similar Cinderella Fabric Pumpkin Topiary craft or these fun felted Dryer Ball Pumpkins. You can find them and much more on my DIY Projects page.
Click Here to Save to Pinterest!
Fall Ideas Tour
Monday - Fall Mantel Decor Ideas
Tuesday - Fall Tablescape Ideas
Wednesday - Fall DIY Projects
Thursday - Fall Recipes
Friday - Fall Porch Decor Ideas