Check out how you can easily decorate your fall mantel with natural elements found for free with natural materials found in your yard.
Do you enjoy the beauty of nature? I do. Sometimes, I even find the weeds beautiful. Okay, maybe not when they are strangling my favorite plants, but a few are quite pretty. That's why this year I have a nature-inspired fall mantel.
For example, I've been pulling this one out all summer long. It's shallow-rooted and therefore easy to pull out, but it seems to be everywhere.
However, recently I found it camouflaging itself among my Viburnum 'Summer Snowflake,' and the interesting thing is, it had turned a beautiful purple. I think I have identified it as Bidens connata, also known as purple-stem beggars ticks, an annual weed found in the eastern parts of the U.S. and Canada.
Since I often enjoy using plant material from the property to decorate my home, I thought this purple-stem beggars tick would be a nice addition. So I cut a bunch of it to use in a couple of milk vases on my mantel.
I also gathered a bunch of acorns and heated them for a couple of hours in the oven to kill any insects, and placed them in vases with candles.
Center stage is a white pumpkin, surrounded by a few pretty gourds. A simple fall mantel decorated with nature.
Do you use natural materials available in your area? What is the most surprising plant material that you have used to decorate your home?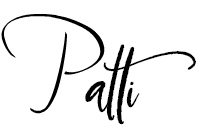 More Fall Mantel Decorations