Painting oak cabinets is easy option to update the look. After painting it blue a black glaze was used to give it a nice patina.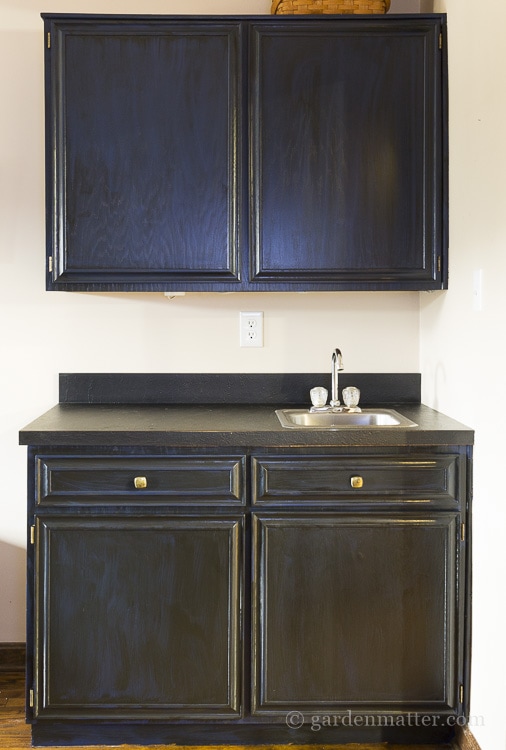 I've been wanting to makeover our bar cabinet for years. When we first moved into this house we weren't shy about painting oak cabinets and completely changed the look of our kitchen. However, we never updated the same bar cabinet that sits in our living room.
Painting Oak Cabinets
After finishing the $100 room makeover I decided to paint this guy once and for all.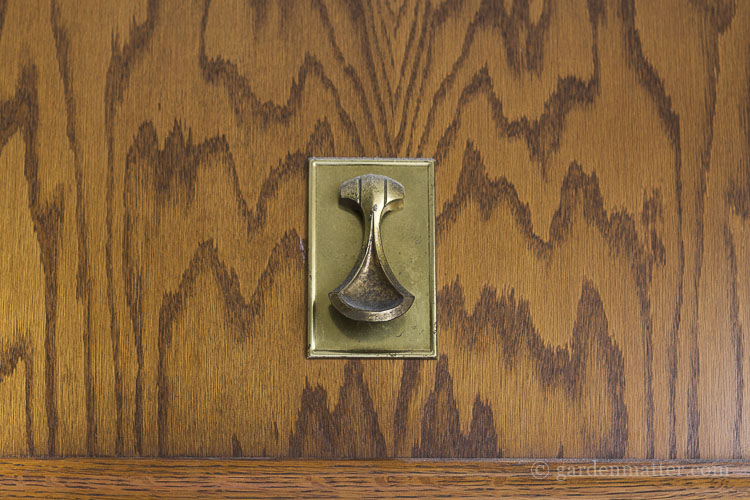 I'm sure in the eighties this cabinet was considered great. But today that heavy grain and strange door pull just doesn't cut it.
As I said, we quickly updated the kitchen which had the same cabinets with paint, glaze and new hardware. The cabinets themselves were in great shape, and after the paint job still look great today.
So before my husband left for a trip he helped by filling in the holes left from the strange shoehorn-like pulls.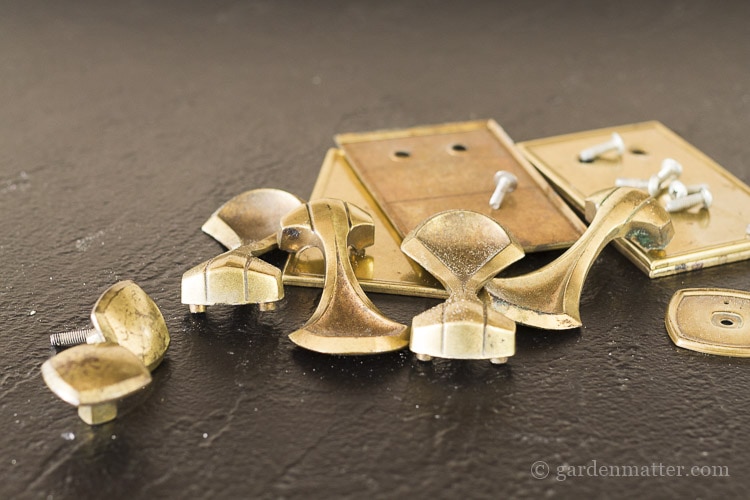 I plan to remove the formica top and sink and replace it with a piece of soapstone or some other pretty solid top.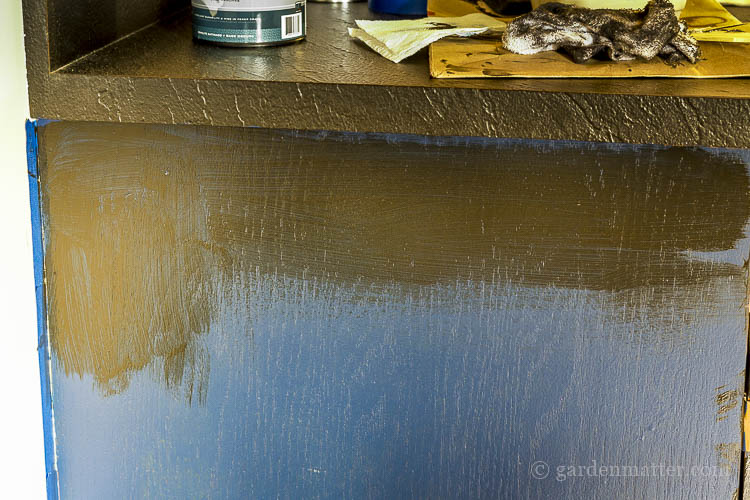 I chose a blue paint called Midnight Dream from Behr in a satin finish. This looks like a nice navy color on the paint chip. However, as you can see from the bottom of this picture, it came out more royal blue, even after two coats.
Smacking my head I should have known. It seems like whenever I choose a dark color from a paint chip, it always comes out lighter on the wall or project. The opposite is true for light colors. They tend to look darker on the wall than the original sample chip color.
Luckily I already knew I wanted to give it an antique glaze like the kitchen, so I added some regular black paint to the glaze and painted over the blue.
This was much more to my liking. The glaze looks a little streakier than I'd like on the left side so I may need to touch it up. Luckily you can't really tell in person as the room is not super bright.
These upper cabinets turned out pretty good.
For now I'm using the old knobs for the drawers but plan to replace them with a chrome or glass knob.
What do you think? What kind of door/drawer pulls would you use on this cabinet.
Finally, I'd like to have the upper cabinets fitted with glass. Don't you think that would look great?
Print
Painting Oak Cabinets
See how we updated a living room bar cabinet with paint and a little elbow grease. Paint is an easy and inexpensive way to update oak cabinets.
Materials
Paint of your choosing - I chose Midnight Dream by Behr

Antique Glaze

optional

Screwdriver

to remove knobs
Instructions
Remove handles or knobs.

Fill in the holes.

Wipe down any dust or dirt from the cabinet.

Paint 2-3 coats of paint with the color of your choice.

You can also top with an antique glaze like I did.