This Philly cheese steak pasta recipe is easy to make in a cast iron skillet. Perfect comfort food for a cold or rainy day.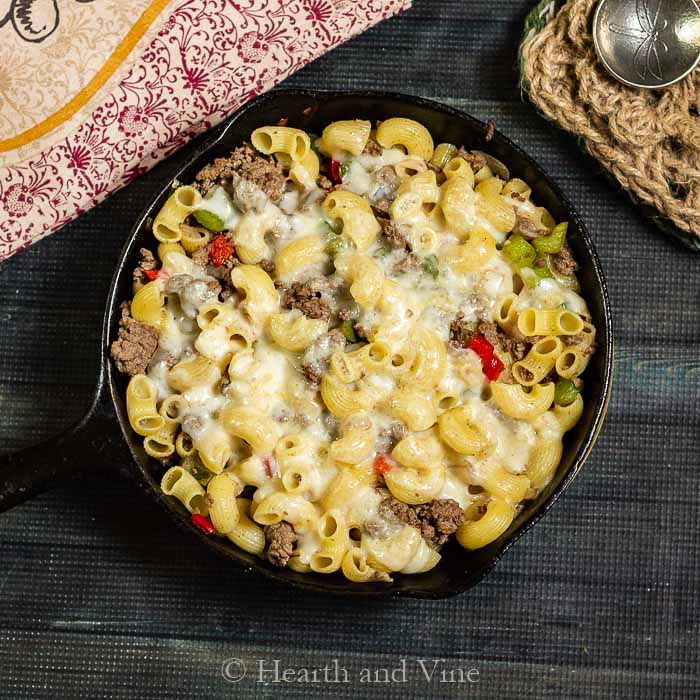 Recently I found my grandmother's old cast iron skillet.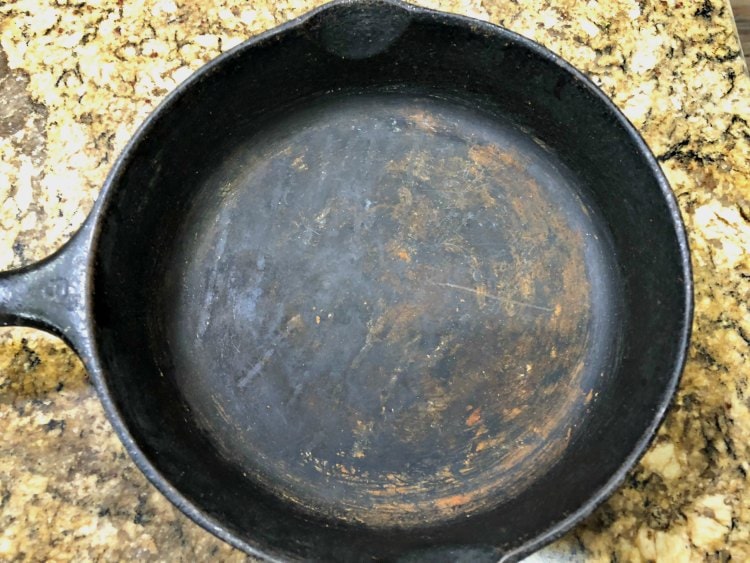 It didn't look great but then I googled how to care for cast iron, and followed this article on how to bring it back to life.
My husband and I had been talking about a restaurant we used to like. They made the most fantastic burgers and skillet meals. I had never tried to make my own skillet meal, so when I got this old cast iron skillet cleaned up, I decided to make a Philly cheese steak pasta.
I has the typical beef, onion, and peppers flavor, with macaroni instead of bread. Also, I used Provolone cheese, instead of the American or processed cheese spread, you might find in a Philly cheese steak sandwich.
You could also add mushrooms for a deluxe version of this dish.
It turned out really good. That kind of stick to your ribs, comfort food meal that everyone loves.
Next, I want to try making a cobbler or cookie pie in this skillet. I'm so glad I found it.
Philly Cheese Steak Pasta in Cast Iron Skillet
Ingredients
1/4 pound cooked maccaroni
2 tablespoons olive oil
1/2 cup diced onion
1/2 cup diced green bell pepper
1/2 cup diced red bell pepper
1 pound lean ground beef
4 ounces Provolone cheese slices (diced)
salt & pepper to taste
Instructions
Cook pasta and set aside. Make sure not to over cook.
In a cast iron skillet saute olive oil, onions and peppers for 2-3 minutes, until just softened.
Add ground beef, salt and pepper. Stir, browning until no pink is showing.
Add pasta and stir.
Add cheese and stir until combined
Finish by browning the top under the broiler, adding a slice or two of more cheese on top if desired.
Remove and serve.
You May Also Like:
Comfort Food: Easy Spaghetti Casserole
Leftover Turkey Casserole With Fresh Peas & Mushrooms
Potato Egg and Ham Casserole – Leftover Comfort Food