Glycerin soap, also known as melt and pour soap, is a fun craft and super easy to work with, even for kids. Another throw back to my herbal gift shop days, the ability to make this handmade quick gift is easier than ever today.
Rose Petal Glycerin Soap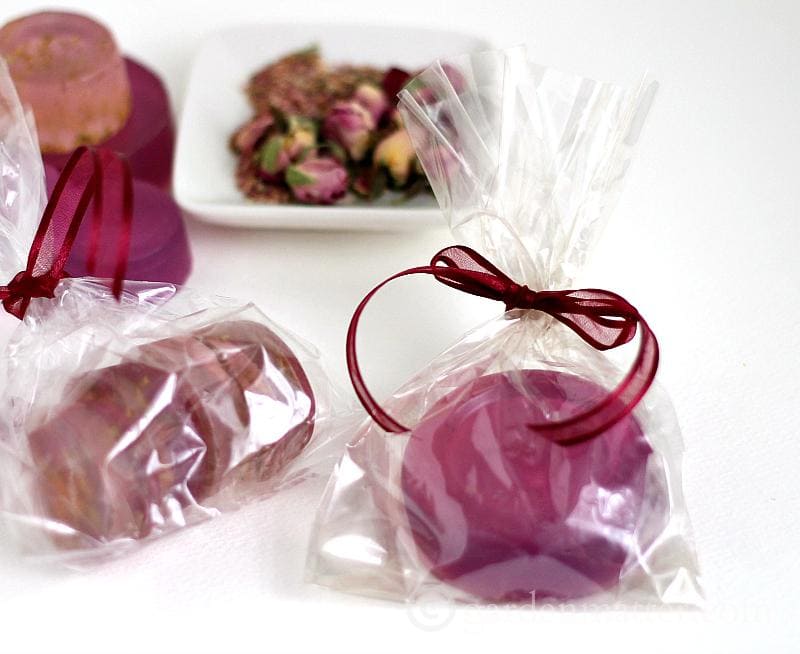 You can buy the base soap at craft stores and many places online. Walmart also sells it. You can also experiment with using clear glycerin bar soap sold in pharmacies, grocery stores and department stores.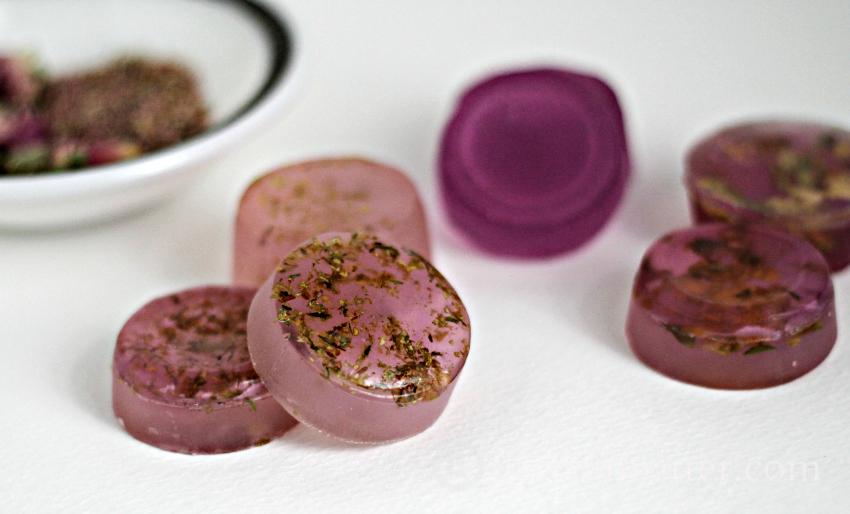 The fun come in while dressing it up. In my case I had some leftover rose petals from my rosebud ornament project and some dried calendula petals. I used essential oils and food coloring but you could leave them unscented. Also, food coloring while safe, does not last long. However, you can find soap colorants in the craft store.
The Process:
Chop the soap into cubes.
Place in microwave for 30 seconds at a time, stirring in between until melted
Add color and fragrance and stir.
Next pour into your molds. I used household items for mine but you can buy soap molds, candy molds or experiment like I did. I used dixie cups, an empty yogurt container and a large wax coated cup leftover from Christmas. The idea was to use something that I could easily tear off the soap. They all worked great. I had to cut the yogurt container off but it still worked well.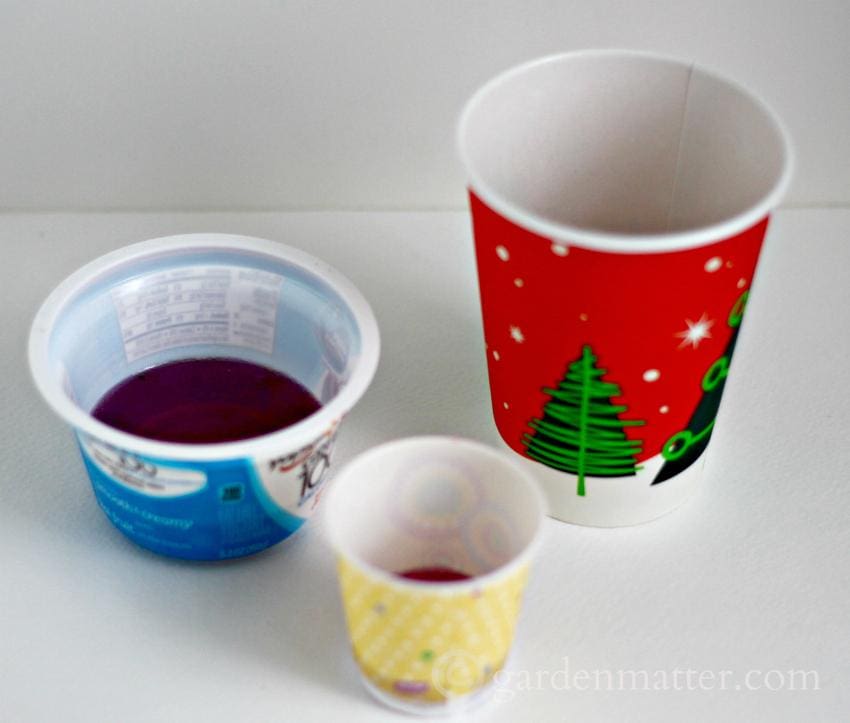 If you want to add herbs or flowers you need to first pour a little bit of soap into your mold. Then add the flower petals. Let that sit for a while and then add the rest of the soap. If you add the petals first and then all of the soap they will rise and mix into the entire area.
Experiment with the process. If you are making little soaps like I did you may like the idea of having the petals mix throughout the soap.
It was a lot of fun and something you could definitely make with your kids. I like the idea of the dixie cups because then you can put 3 or 4 together in a bag and give them as a nice gift.
Create and enjoy!