This recipe for fresh shrimp spring rolls and side dipping sauce, is healthy, light, and can be adapted to suit your flavor palette.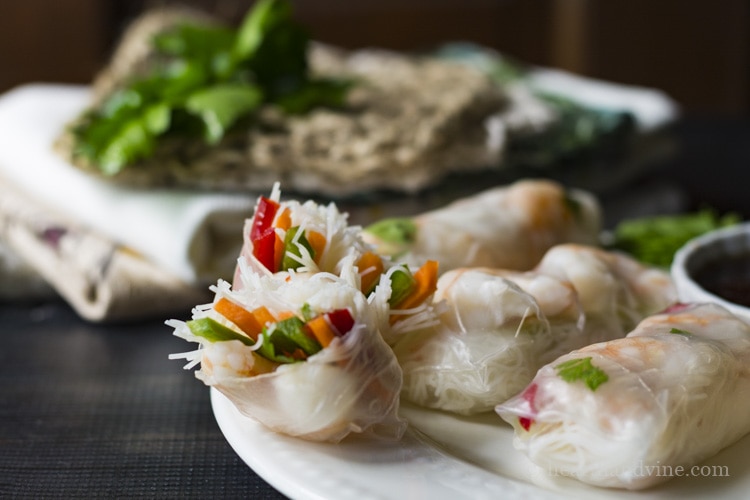 These fresh shrimp spring rolls are super easy to make. Ok, the wrapping part takes a little practice, but not really a big deal. The package of wrappers is enormous anyway, so if you throw away a few, you'll still have plenty left for the recipe. As you can see mine are not perfect, but I thought they were mighty tasty.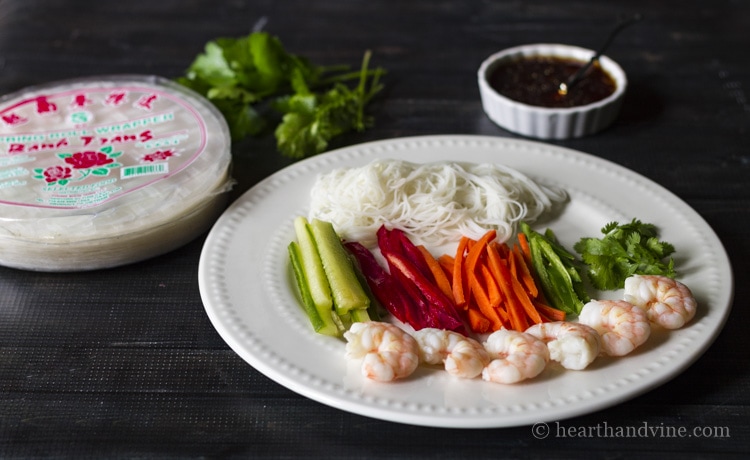 You can use all kinds of veggies for this recipe. Skip the shrimp. Add red cabbage for color and crunch. Skip the noodles and make them low carb. Trade in the cilantro for parsley or basil leaves. The choice is yours.
As I mentioned, it took a couple of tries to get the wrapping right. You need to soak the wrappers in lukewarm water. Soak one at a time for about 20-30 seconds. They will still be pretty firm at this stage. If you wait until they are too soft you won't be able to work with them. Place the wrapper on a dish, and then place your ingredients in the bottom third part area. Leave some of the wrapper at the bottom and sides for rolling as shown above.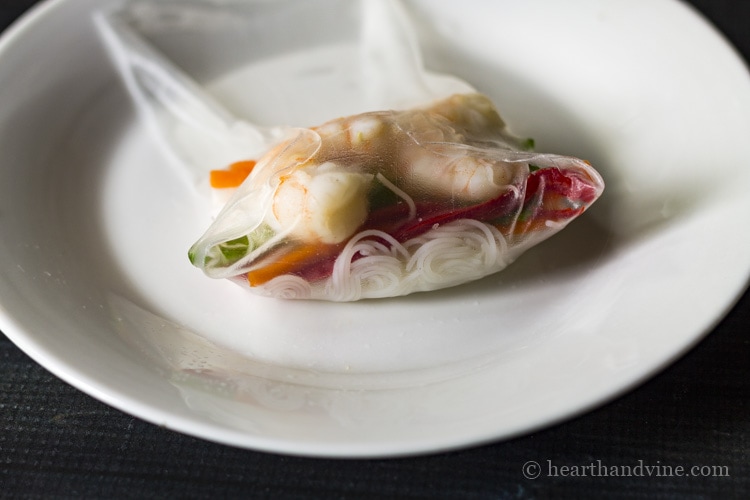 Then lift the wrapper up and over the entire filling. Next fold up each side. The sides should stick to the first fold. Finish by rolling the whole thing forward. You can play around with the placement of the ingredients for easier wrapping. You may also want to try different placement for what you ultimately see when they are finished.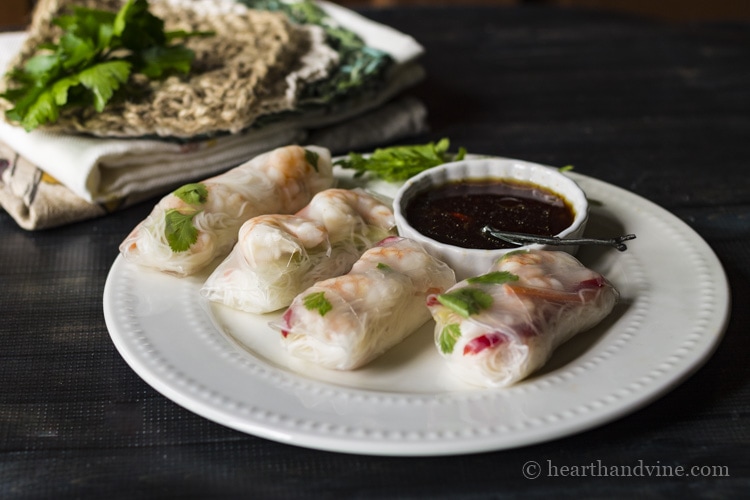 Finally, spring rolls would not be complete without a dipping sauce. This one is a combination of Asian flavors I like, but of course you can change it up. You could even buy a dipping sauce.
Fresh Shrimp Spring Rolls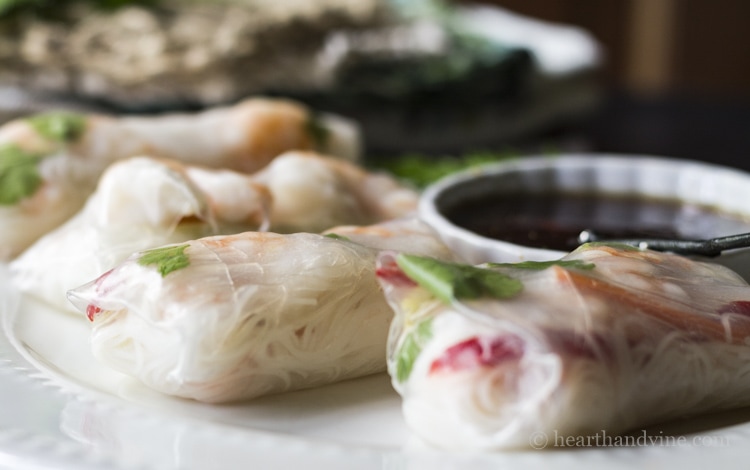 Fresh shrimp spring rolls make a pretty appetizer to share with your friends and family. They are so healthy and light. They are not only for parties, and would make a great lunch or a light dinner on a hot summer night.
Dipping Sauce Recipe:
Spring Roll Dipping Sauce
Ingredients
1 teaspoon fresh grated ginger root
1 clove garlic, grated
1/4 cup rice vinegar
1 teaspoon fish sauce
1 tablespoon Tamarind soy sauce
1 teaspoon sesame oil
1/2 teaspoon sriracha
Instructions
Blend all ingredients together in a bowl and let sit and combine for 20 minutes.
Serve with spring rolls or steam dumplings
You May Also Like:
Meyer Lemon Shrimp and Spinach Pasta