This twig Christmas tree can be made for next to nothing, by using fallen branches found in your yard. A fun rustic craft to add to your holiday decor.
While I was picking up fallen branches in the yard, I started thinking about how pretty the wood is, and how I might create something with all the twigs. I decided to try and make a twig Christmas tree. They were super easy to make, and turned out better than I imagined.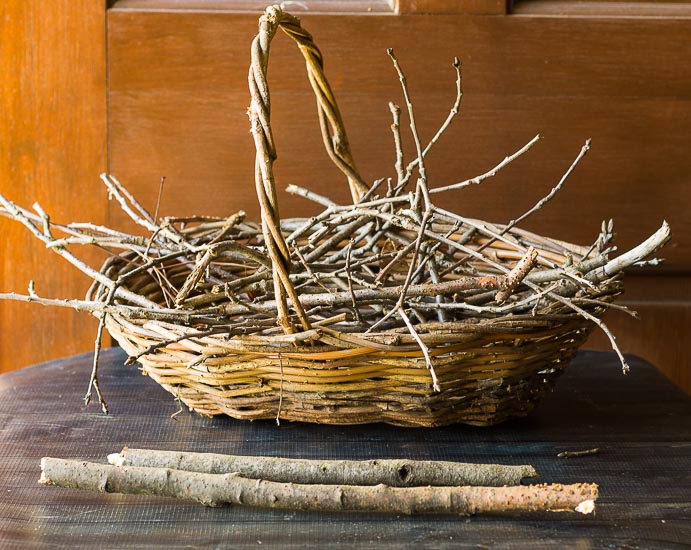 First I picked out two somewhat straight thicker branches for the trunk. Then I gathered as many small twigs and branches as I could find.
In an attempt to rid them of fungus, mold, insects and larvae, I soaked all the wood in my sink with hot water and about 1/2 cup of bleach. Then I rinsed them off, and set them out on newspaper to dry.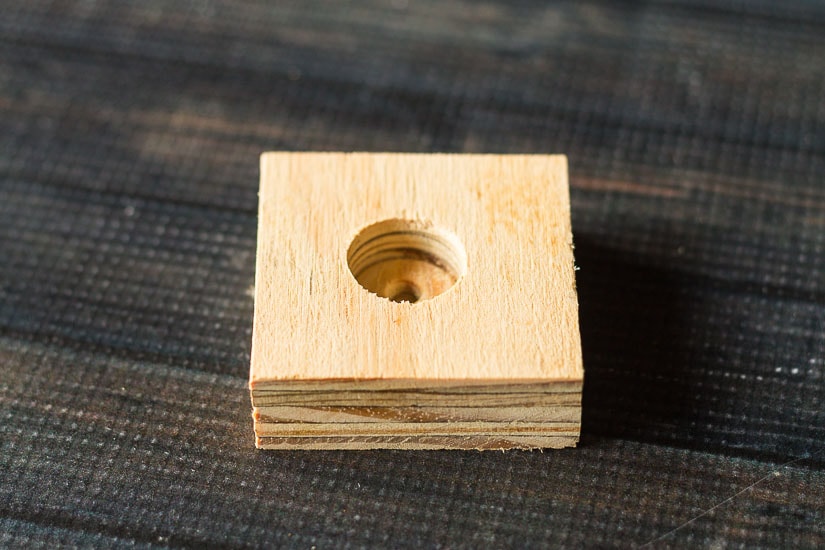 My husband helped by drilling out a hole on a couple of pieces of scrap wood. I used a bit of gel stain to darken the wood and hot glued the trees into the bases so that they can stand on their own.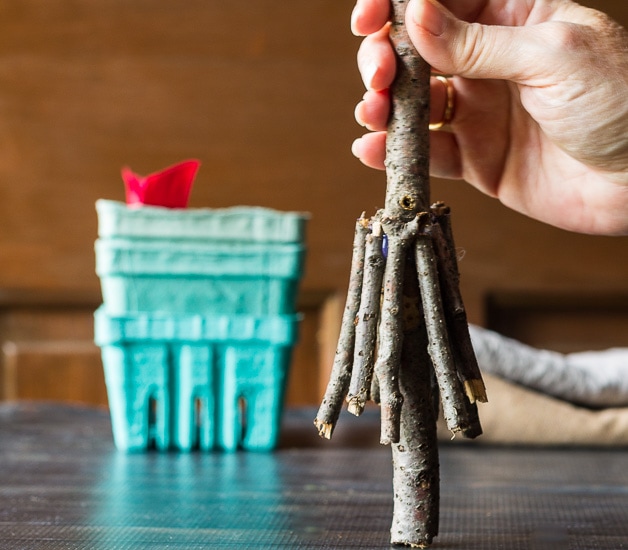 To make the tree just start hot gluing similar sized twigs several inches up the trunk. You want to leave enough room to show some of the bottom of the trunk, including space to glue into the wood base.
Next glue more twigs above the first layer, making sure that they overlap the first set.
Thinner twigs worked best at the top. I tried to get them to come to a point. Don't worry about any stray hot glue strings. Just hit them with a hot blow dryer and they will melt away.
Twig Christmas Tree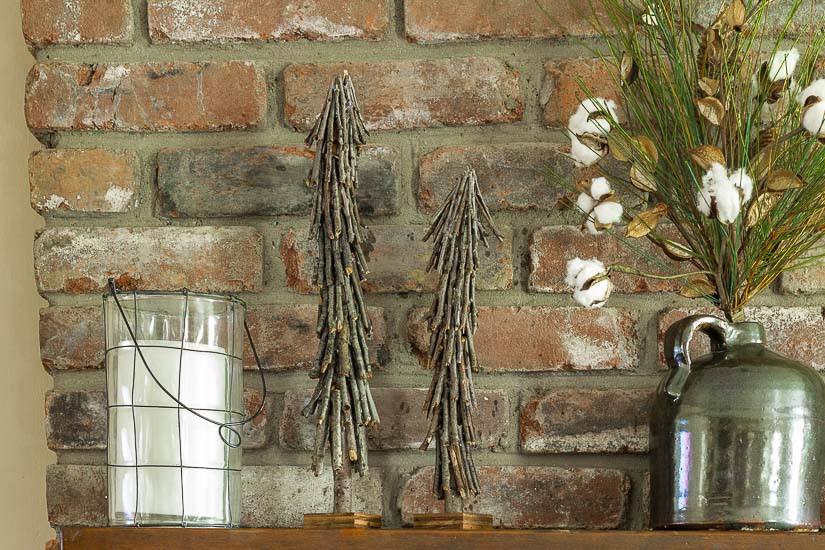 They look very rustic on my mantel. I'm not sure if they will stay there for the holidays or be placed somewhere else in our home. I love the natural look they have, and although I'm calling them Christmas trees, the more I think about it, the more I think they would look great all year long.
You Make Also Like:
Pine Cone Christmas Tree Tutorial