This is another throwback to my herbal gift shop days. A Styrofoam base, plenty of hot glue and a bag full of mini pine cones are all you really need to create a pine cone Christmas tree.
Pine Cone Christmas Tree
Here I have made two pine cone Christmas trees. As you can see I did add a dowel rod for the trunk and planted them in a cute little clay pot. However, you could forego the trunk and the pot, because the trees look really nice on their own.
This post contains some affiliate links (that means if you make a purchase after clicking a link, there's no additional cost to you, but I will earn a very small commission. ) Click here to read my full disclosure policy.
Supplies
Styrofoam Cone(s)
Mini Pine Cones
Small Clay Pot
Floral Foam
Kraft Paper
Moss to cover the foam
Dowel Rod or Branch for trunk
We have a whole row of Eastern Hemlock trees separating our property and the house next door. We also have some at the back of our property, so I have been gathering bags full of these cute little pine cones for a while.
The Process
All you need to do is start at the bottom of the cone and run a line of hot glue about 2 inches long.
Then place your cones on the glue as close together as possible.
Continue around the cone, gluing small sections at a time.
Then move up just above your first row, again gluing small sections at a time, until the cone is completely covered.
You can stop there. I didn't. I added a circle of craft paper to hide the bottom of the cone and added a dowel rod to act as a trunk. A branch from the yard would work just as well, maybe better.
Next, I whitewashed a couple of clay pots. They were pretty but I wanted a more rustic look, so I used a few different shades of green and brown to make them look old and mossy.
Pieces of floral foam were inserted into the pots to hold the dowel in place.
The cones were so top-heavy, so I added a few pennies inside to weigh them down.
Then I covered the floral foam with a little leftover sheet moss.
Here's a close up of the cones. Can you see the hot glue strands? I'm still working on removing them. They are hard to see, but the camera picks up everything. 😉
I paired them with a tray of scented pine cones and cedar in our foyer, along with a few ceramic birds, and our Christmas Card toolbox.
This pine cone Christmas tree project has that natural beauty that I love to decorate with, and though delicate, the trees should keep for a long time.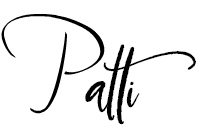 ---
P.S. You may also like these Scented Pine Cones for fall or this Pine Cone Flower Wreath for the holidays. Find them and much more on my DIY Projects Page.
Click Here to Save to Pinterest!