This DIY branch Christmas tree with metallic acorn ornaments makes a beautiful statement in your holiday decor. See how easy it is to create for yourself or present as a gift to someone special.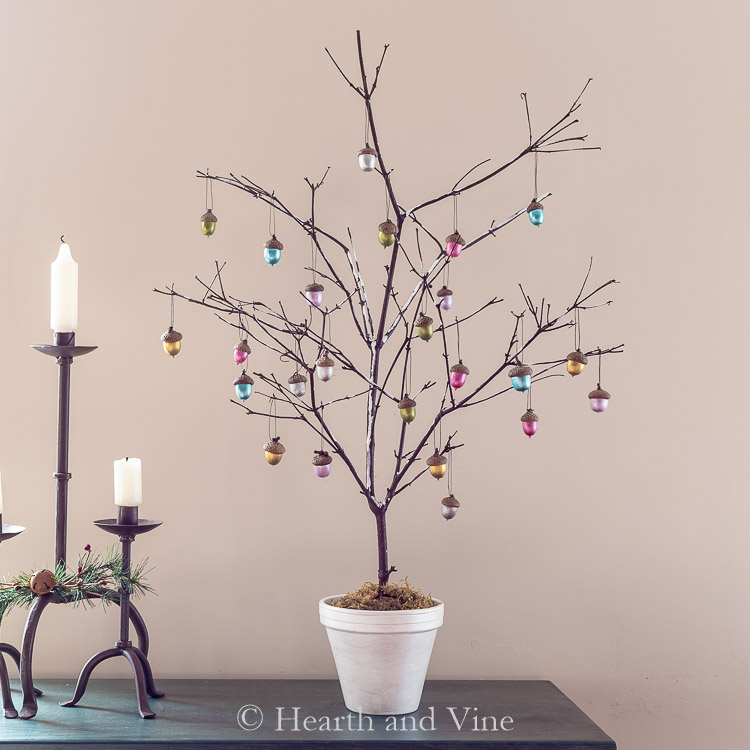 Making things from nature is a passion of mine. I always say it's because nothing looks as beautiful as nature itself. So when my friend Susie from The Chelsea Project invited me to a Christmas Tree Blog Hop I knew I wanted to create something from nature once again.
This post contains some affiliate links (that means if you make a purchase after clicking a link, there's no additional cost to you, but I will earn a very small commission. ) i.e. as an Amazon Associate, I earn from qualifying purchases. Click here to read my full disclosure policy.
If this is your first time here at Hearth and Vine, Welcome! I hope you have some time to stick around and enjoy the site. Don't forget to stop by to see all the inspiring Christmas tree ideas listed at the bottom of this post.
But first, check out my Branch Christmas Tree with real acorns as tree ornaments.
DIY Branch Christmas Tree with Acorn Ornaments
Supplies
This twig styled Christmas tree needed a base. I used an old clay pot and painted it white. However, you could use any type of flower pot, vase, or even something like a square wooden box. 
Glue in some foam to anchor the branch. If you don't have some in your stash, Dollar Tree sells blocks or you can get creative and find something else laying around the house for support.
My branch came from a dead section of a viburnum shrub. It was pretty gray so I sprayed it with brown spray paint first.
Add a little bit of hot glue to the bottom of the branch for extra staying power before inserting it into the foam. 
Cover the top with a bit of moss.
My daughter suggested I give the tree a snowy feel, so I added a bit of white craft paint to the tops and sides of the branches.
You could also use glitter while the paint is wet and it will stick, giving the tree even more sparkle.
Creating Metallic Acorn Ornaments
These are acorns from our yard. We have so many oak trees it is unbelievable. 
Once you bring in the acorns, clean them up a bit and prepare them for crafting by placing them on a foil-lined tray in a 200-degree oven for a couple of hours. This will kill any insects that may have hitched a ride and will make it easier to remove the caps.
Paint the acorns with your favorite colors. I used metallics and in some cases, they didn't cover well. So I painted them a white base coat first and then covered the white with the metallic paint. The silver acorns were painted with rub and buff wax
that I had leftover from another project. The wax-covered the acorn well. No need for any white paint with that medium.
I used wax thread to hang the acorns. Some of the acorns had enough stem to tie the thread to, and the wax helps adhere the thread to the stem. For those that did not, I used a large embroidery needle to make a hole in the middle.
The only problem with that is they tended to crack. No matter, when you hot glue the caps to the nut, the crack all but disappears.
I love this little burst of shiny color from the acorns.
Right now I have this lovely little branch Christmas tree on a sofa table but I think I'll move it to the foyer for everyone who enters our home to see.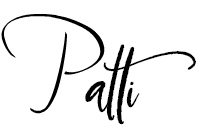 ---
P.S. You may also like this Twig Christmas Tree idea or these Christmas Trees made with Pine Cones. You can find them and much more on my DIY Projects Page.
And for more Christmas tree inspiration, please visit these fabulous bloggers. Simply click the blog name below each picture to access the link.