These homemade chocolate candy drops are super quick and easy to make. Topped with your favorite nuts or dried fruit for a festive holiday treat.
Giving out treats during the holiday for those of you who like to cook or bake is always a nice idea and a welcome gift. This particular treat is super easy. I especially love the way you can customize it and give your own flair.
Making Homemade Chocolate Candy Drops
I decided to make these candies using three types of chocolate, three kinds of nuts, and two dried fruit options.
What Kind of Chocolate Should You Use?
I chose milk chocolate, semi-sweet chocolate, and bitter-sweet chocolate. Dark chocolate and white chocolate would also be great candidates for this recipe.
In addition, I used chocolate chips. You could use melting chocolate and that would help keep the candy from melting in warm hands. However, I don't think it tastes as good.
You could also temper the chocolate chips. Tempering the chocolate would help stabilize it and keep it from melting so quickly.
I used a heavy-bottomed saucepan to melt the chocolate. You could use the microwave but I find it harder to do. You could also use a double boiler. A double boiler works well especially if you don't have a heavy saucepan.
Note: If you use a saucepan it really needs to be one with a thick bottom to prevent the chocolate from burning. I like to turn the burner on medium-high heat and as soon as I see it start to melt I remove the pan from the heat and stir continuously until all the chips have melted.
Once you melt the chocolate start dropping it on a cookie sheet lined with parchment or wax paper.
Use a tablespoon to easily make large round coins. After you've made a few, stop and sprinkle on your toppings.
Don't worry if they are not perfect or some of the chocolate drops on the parchment. You can easily remove it later.
Chocolate Candy Drop Topping Ideas
Nuts - peanuts, pistachios, pecans, walnuts, hazelnuts, almonds
Dried Fruit - apricots, cranberries, cherries, raisins, mango, pineapple
Cookie Toppings - rainbow sprinkles, silver balls, red hots, confetti, glitter, nonpareils
Others - pretzels, coarse salt, caramel drizzle, coconut flakes
Once you've filled the tray move it to the freezer. Then work on a new tray while the first tray hardens in the freezer.
After 10 -15 minutes remove them from the freezer and let sit for another 30 minutes.
Store the chocolate candy drops in an airtight container with sheets of parchment between layers. Make sure to keep them in a cool dry place.
Visually I really like the way the dried cranberries and pistachios look together on this semi-sweet chocolate.
However, the couple of taste testers that were around that day really loved them all.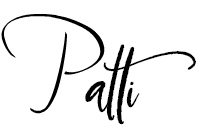 ---
P.S. You may also want to make this Chocolate Bark Candy or this yummy Chocolate Caramel Pretzel Treat. Both make wonderful foodie gifts for the holidays.
Click Here to Save to Pinterest!
Homemade Chocolate Candy Drops
Yield:
4 dozen or 48 pieces
Additional Time:
20 minutes
Total Time:
1 hour
30 minutes
These homemade chocolate candy drops are super quick and easy to make. Topped with your favorite nuts or dried fruit for a festive holiday treat.
Ingredients
1 cup of milk, bittersweet and semisweet chocolate chips
1/4 cup pistachios, peanuts, and pecans
1/8 cup dried cranberries and apricots
Instructions
Chop the nuts and fruit into very small pieces.
Place in individual bowls.
Melt each chocolate in a heavy bottom saucepan. Start on high heat and remove as soon as the chocolate starts to melt. Stir until all the chocolate chips have melted.
Using a tablespoon, drop some of the chocolate on a piece of parchment or waxed paper that you place on a cookie sheet.
Spread the chocolate around to form a round shape.
Once you have a few chocolate rounds stop and top them with any nut or fruit combination you like.
Continue until all chocolates have a topping and the cookie sheet is full.
Transfer the cookie sheet to the freezer for 10-15 minutes.
Remove from the freezer and allow to sit for 30 mins.
Remove and place in an airtight container with sheets of parchment between layers of chocolate.
Continue with more chocolate and cookie sheets until you run out.
Notes
You could use a microwave to melt the chocolate or a double boiler. I like to use a heavy saucepan because to me it's quicker and less mess.