Create these gnome bottle toppers to adorn a gift of wine this holiday season. They can also be hung on the tree for a little whimsy.
Bringing a bottle of wine to the party is always a nice idea. This season you can dress it up with a cute gnome topper that only takes a few minutes to make.
How to Make Gnome Bottle Toppers
Supplies
Start by folding a piece of 8.5 x 11 card stock or other heavy paper in half lengthwise.
Starting at the fold cut a curve from one side to the other.
Then trace this shape onto a folded piece of felt or fabric.
Next, use some hot glue to close up the open side of the cone, starting at the top and working your way down to the bottom.
Take a piece of floral wire and bend it in half. Then place it inside the cone.
Follow with a bit of fiberfill stuffing. This will give your gnome's hat some form and extra body.
The wire will allow you to bend the top into a fun twisted shape.
Next, turn up the bottom edge to create a brim.
Then cut a piece of felt or fabric about 2 inches tall by 3 inches wide.
Glue some the hair onto the bottom edge of the felt strip. Make sure some strands are longer in the middle and taper on the sides.
Then glue the strip just inside the hat.
Finally, glue a wood bead or ball to the beard just below the brim and your gnome bottle topper is complete.
If you don't want to use it for a bottle topper consider hanging these guys on your tree. The wire in the hat makes it possible to hook the top right onto a tree branch.
In addition, you could add a body to the gnome in the form of a large ball, made from foam or wood, that you could paint or cover with more fabric.
Have fun getting creative and making it your own.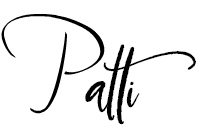 ---
P.S. You may also like this Word Cloud idea to decorate a bottle, or this fun DIY Glasses from Wine Bottles project. You can find them and much more on my DIY Projects Page.