Enjoy this set of colorful monthly calendars for the year 2022 and an entire year at a glance. You can print them or use them as wallpaper for your computer.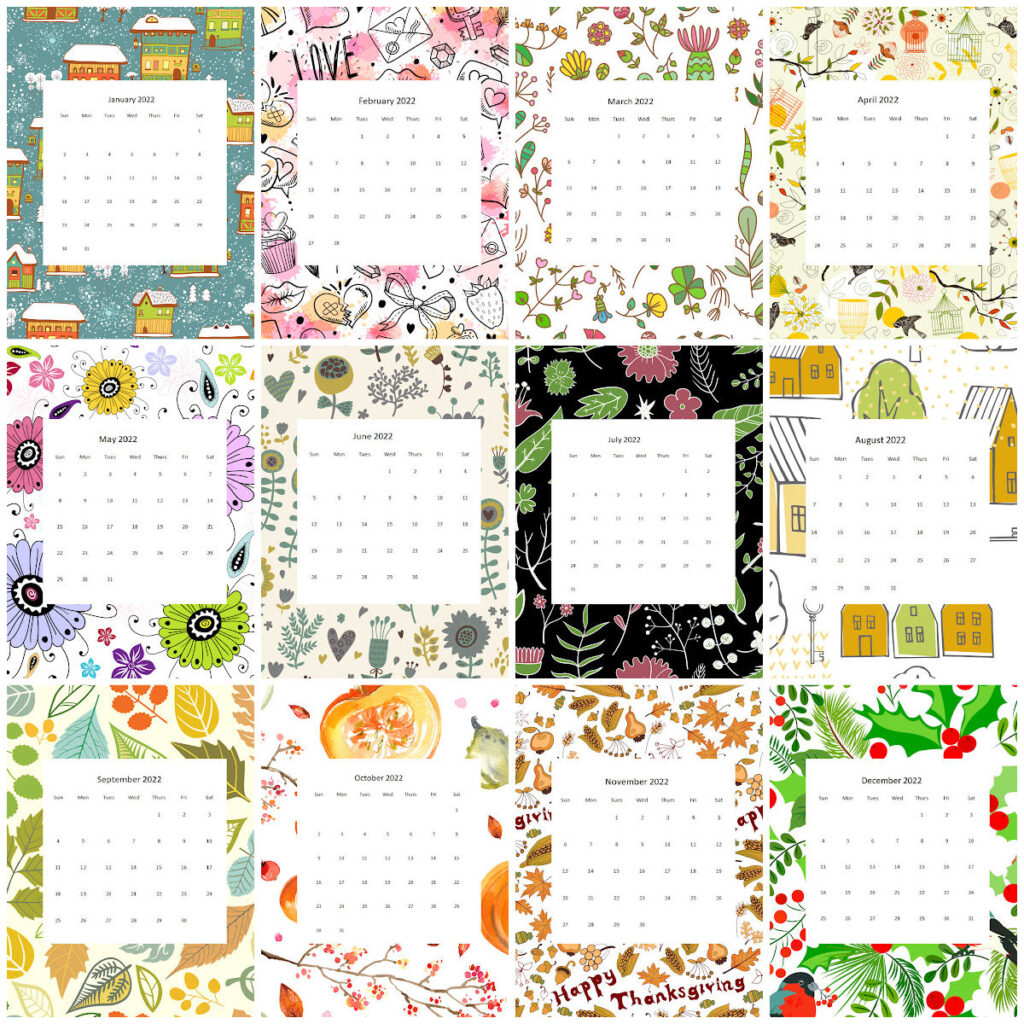 At the beginning of each new year, we all like to get organized. This group of fun calendars is yours to help with this process to use as you like. You can save any or all of the months. And, keep a copy of the Year at a Glance calendar.
2022 Monthly Calendars
How to Use These Calendars
Print them to hang on the wall or bulletin board near your desk.
Print them to use in a notebook or planner for the new year.
Save them to your computer and use them for wallpaper providing easy access while you are working.
If you want to get creative you could paste a blank rectangle over the month and use the frame for an invitation or some other use.
Most of the monthly calendars have a background in line with a holiday or the season.
To access a calendar simply click on the image and you should be taken to a full-size pdf version that you can print or keep.
I personally like to keep the Year-at-a-Glance calendar on my desktop for easy access to dates. Plus it's pretty.
Feel free to use them any way you like and I hope they are helpful and bring a little beauty to your space.