Gather up all the acorns the squirrels haven't gotten to and create some fun beeswax acorn cap candles for fall. They look really adorable floating in a bowl of water.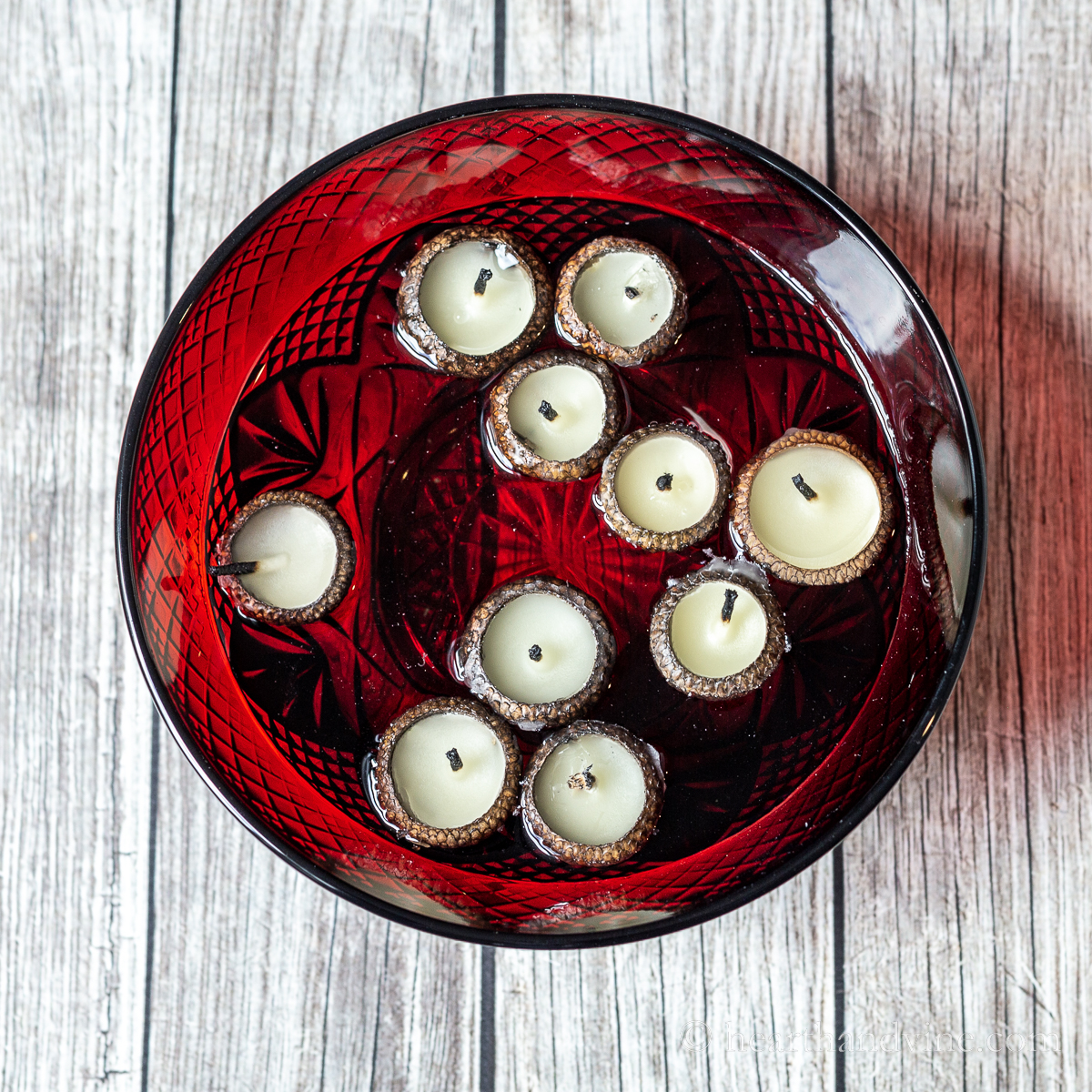 I saw these and thought "how fun." You know I love to create with nature and these mini little candles made in acorn caps are the cutest. You can buy them on Etsy but they are really easy to make at home.
This post contains some affiliate links (that means if you make a purchase after clicking a link, there's no additional cost to you, but I will earn a very small commission. ) i.e. as an Amazon Associate, I earn from qualifying purchases. Click here to read my full disclosure policy.
Making Acorn Cap Candles
I used beeswax and some wicking that I had from the time I made rolled beeswax candles. Also, our yard is loaded with acorns. Too much for the squirrels to handle.
However, you can use an old candle and melt it down because you don't need much to make these acorn candles. The same goes for the wick. Break up an old taper candle and use the wick for this project with something you already have at hand.
Preparing the Acorns
One thing I always do is bake the acorns at a low temperature (around 200 degrees) to make sure I kill any larvae, eggs, or other unwanted pests. It only takes about 1 hour.
Next, you need to balance the caps to be able to hold the wax. Use any material you have. Sand would be ideal but I didn't have any so I used some charcoal pellets from the last terrarium I made. Anything that you can nestle the caps in and keep them flat would work.
Next, I melted some beeswax and used a plastic cup that I could squeeze and pour the melted wax into the tiny caps.
Let the wax harden some but not completely before inserting the wicks.
How cute do they look in this small clay pot?
How Long Do They Burn?
Not long. Maybe 10-20 minutes depending on the size of the acorn cap. However, you could reuse the caps and make more or just use them for decoration without burning them.
One thing to remember and this is true for most candles. Keep the wicks trimmed to about 1/4 inch high. Otherwise, the flame will get very high as shown in the image above.
I think they turned out really cute!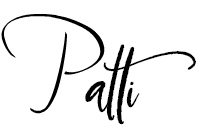 Print
How to Make Beeswax Acorn Cap Candles
Enjoy making these whimsical acorn cap candles that you've gathered and float them in a bowl of water for an enchanted setting.
Equipment
Old pot and can

Shallow bowl

Sand or other material to set the caps on

Disposible plastic cup

Scissors
Instructions
After you gather the acorn caps place them on a baking sheet covered with foil in the oven on the lowest setting for one hour.

Place some sand or similar material in a shallow bowl or dish such as a pie plate and set the acorn cap on top to level them.

Melt some beeswax and pour it into a small plastic cup.

Squeeze the cup to pour and fill each cap.

Allow the wax to harden a little and then set a piece of wicking in the middle.

Once the wax has hardened trim the wicks.

Float the acorn cap candles in water in any container and light as you wish.
Notes
These candles will burn for maybe 10 -20 minutes. However, you can also reuse them with more wax and add a new wick.
Keeping the wicks trimmed to 1/4 inch helps keep the flames from getting too high.