Rolled beeswax candles are wonderful handmade gifts, you can easily make for all your family and friends throughout the year.
Did you know that a commercial honeycomb foundation is made by pressing beeswax between patterned metal rollers? It is used in beekeeping to give the bees a foundation on which they can build the honeycomb. These same sheets of honeycomb wax can be used to make beautiful candles too.
This post contains some affiliate links (that means if you make a purchase after clicking a link, there's no additional cost to you, but I will earn a very small commission. ) i.e. as an Amazon Associate, I earn from qualifying purchases. Click here to read my full disclosure policy.
Supplies:
Honeycomb Beeswax Sheets Kit

Candle Wicking
(if you don't buy a kit)
Scissors
The kit I purchased has ten sheets of five different colors, measuring 8 inches by 16 inches each. Cut the sheets in half for two perfect 8 x 8-inch squares. If you want to make a specific color and instead of purchasing the kit, you can easily buy wicking and honeycomb beeswax sheets separately.
Rolled Beeswax Candles
Start by cutting your beeswax sheets in half. An 8 x 8-inch sheet makes a 1-inch thick taper candle, 8 inches long.
Lay the beeswax sheet with the cut edge closest to you.
Press a piece of cotton wick about 9 1/2 inches along the edge.
Start pressing the beeswax edge over the wick all along the edge.
Once you've got the candle started, firmly roll the candle, using the fingers of both hands to evenly press and roll the entire length of the beeswax sheet.
Burnish the open edge to the candle by using your thumb and fingers to press and melt the wax into the side of the candle.
Trim your wick on both ends, and press the bottom wick into the bottom of the candle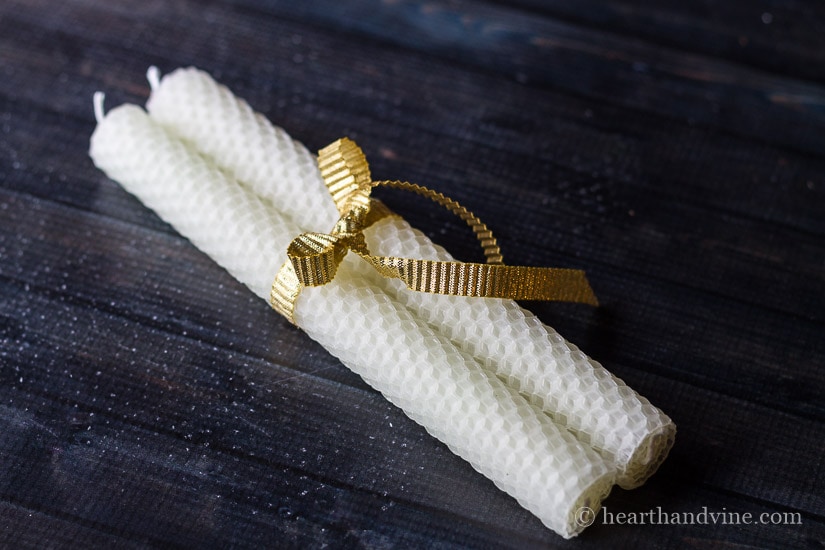 The wax sheet candles should have a burning time of approximately 5 hours without much dripping.
Tie pairs up with a pretty ribbon to make great gifts. Use them for stocking stuffers, party favors, or to embellish the top of a present.
Did you know that beeswax candles burn cleaner and longer than most candles? They also have a sweet, light natural honey scent everyone will love.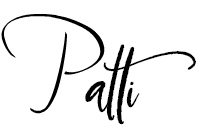 More Fun Candle Making Ideas


Print
Rolled Beeswax Candles: A Fresh Natural Handmade Gift
Use sheets of honeycomb wax to make beautiful candles. They can be given as gifts for Mother's Day, Christmas, birthdays. Be sure to make a few for yourself!
Materials
Honeycomb Beeswax Sheets Kit

Candle Wicking

if you don't buy a kit
Instructions
Cut the sheets of beeswax in half for two perfect 8 x 8-inch squares. An 8 x 8-inch sheet makes a 1-inch thick taper candle.

Lay the beeswax sheet with the cut edge closest to you.

Press a piece of cotton wick about 9 1/2 inches along the edge.

Press the beeswax edge over the wick all along the edge.

Firmly roll the candle, using your fingers to evenly press and roll the entire length of the beeswax sheet.

Burnish the open edge to the candle by using your thumb and fingers to press and melt the wax into the side of the candle.

Trim your wick on both ends.

Press the bottom wick into the bottom of the candle.

Tie pairs up with a pretty ribbon