Learn how to repurpose an old drawer to create a thrifty auricula theatre to display your beautiful plant collection.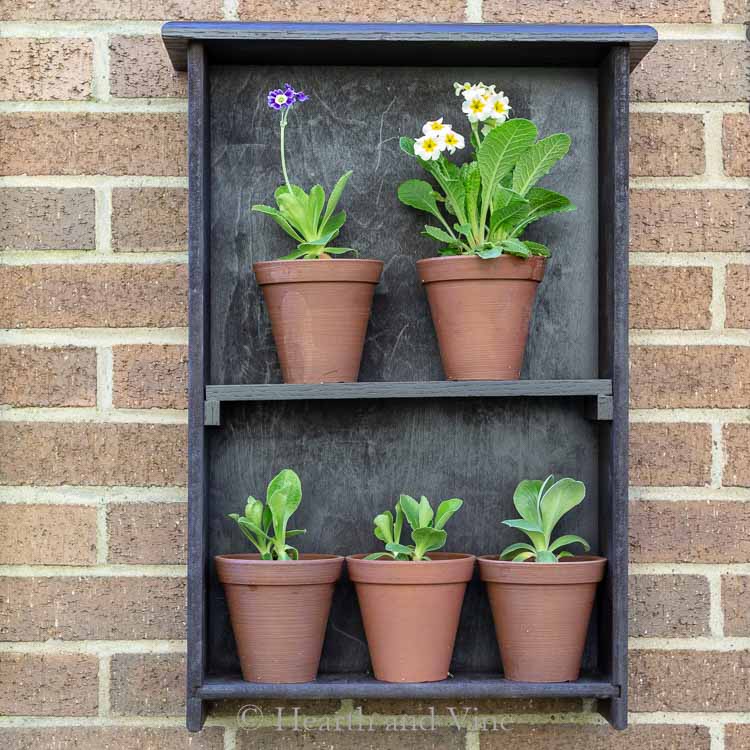 Ever since my good friend Mary shared her father's heirloom primulas with me I have been thinking about creating an auricula theatre. I came across this concept while researching Dino's primulas and loved the idea.
What's an Auricula Theatre?
An auricula theatre is a hanging display case for prized auricula primroses. A practice that dates back to the 1700s in England. Some even have faux wood curtains just like a real theater.
When I came across an old drawer at a thrift store I thought it might make a great mini auricula theatre. A perfect project to share for this month's Thrifty Team Style. Don't forget to check below this tutorial for all of the other talented creative thrifty ideas from the team.
Making a Thrifty Primula Auricula Theatre
This old drawer was only $5.00 at a thrift store. Something about its shape reminded me of a house.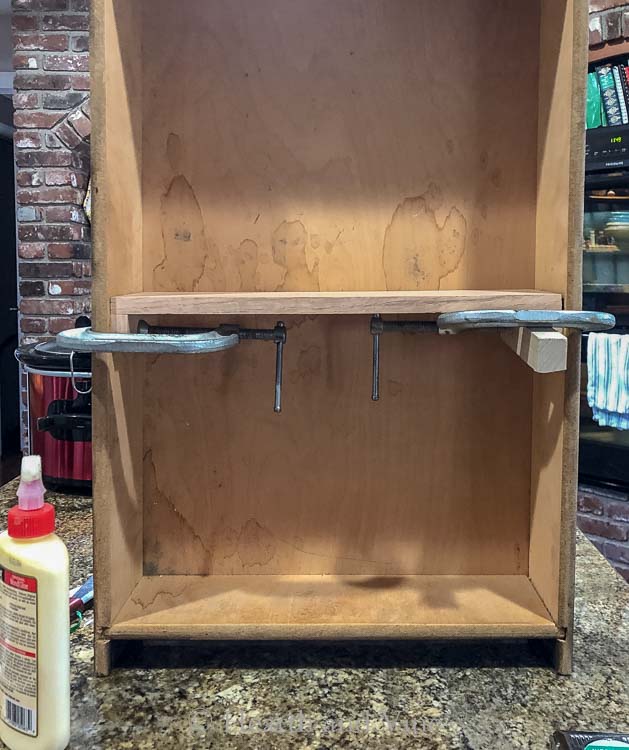 My husband helped me add a shelf to the inside. Yes, it's a little crooked but I am grateful for the help.
Then I spray painted it with a couple of coats of dark brown indoor/outdoor paint.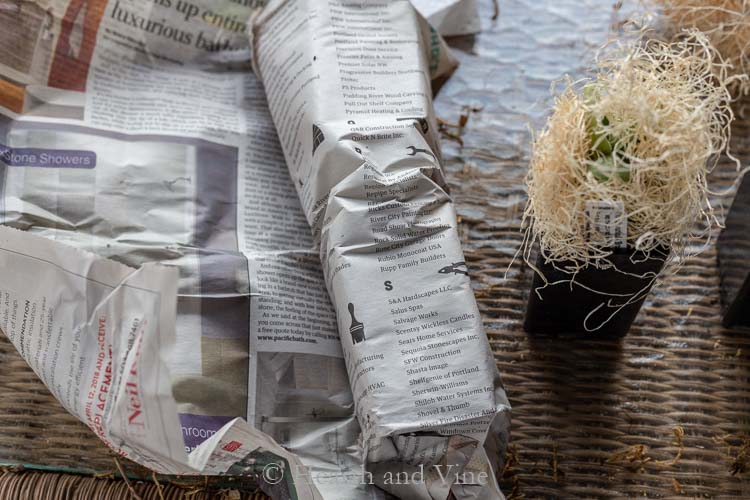 I purchased four beautiful Primrose auriculas online from Edelweiss Perennials in Oregon. They came carefully wrapped in sisal fiber and newspaper.
Each one had a nice tag with their name, description, and growing information. Unfortunately only one had any flowers this early in the season.
So I dug up some of my yellow primulas from the garden to pot up and display in the theatre. I believe they are primula vulgaris, not auricula but they are also very pretty and so special to me.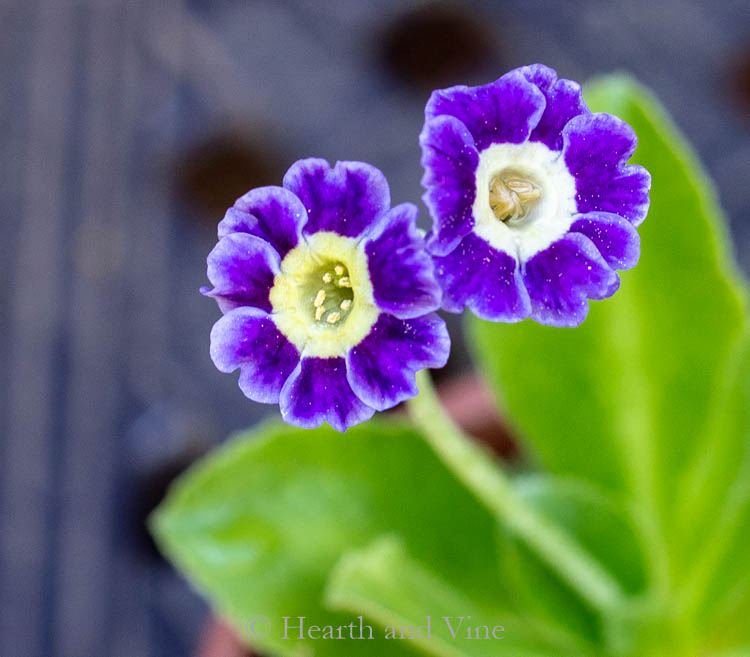 This is the one that's in flower called Primula auricula 'Blue Velvet.'
The other auriculas I purchased were: Brookfield, Arundel Stripe and Gordon Douglas.
I can't wait until they are all in bloom this spring. Later I'll probably transplant into the garden because I don't think they will overwinter well in pots. Next year I can dig some up and display them again in this thrifty auricula theatre.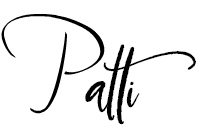 ---
P.S. See the beautiful red and yellow primroses I was given in the article Primrose Passion. Other beautiful spring bloomers include Pulmonaria aka Lungwort and Engaging Spring Ephemerals.
May's Thrifty Style Team Lineup
Click Here to Save to Pinterest!