Learn about this shade loving spring perennial called Pulmonaria or lungwort, it's an interesting history and why you may want to grow it in your garden.
You know it's spring when the daffodils and tulips are in bloom, and the forsythia proudly display their blast of yellow. However, another lesser-known beauty, often seen at the first sign of spring is a pretty little perennial, called Pulmonaria, aka lungwort.
Pulmonaria aka Lungwort
Lungwort, its common name, is an herbaceous shade loving perennial that grows about a foot tall, with oval leaves in varying shades of green. The flowers can be white, red, shades of pink, and a beautiful shade of blue. Being a sucker for all blue flowers, it's one of my favorites, given to me by my dear friend Arlene.
It is really easy to grow. Pulmonaria shows up early in the spring when you are dying to see new growth. It requires little to no maintenance and is one plant that the deer and other critters leave alone.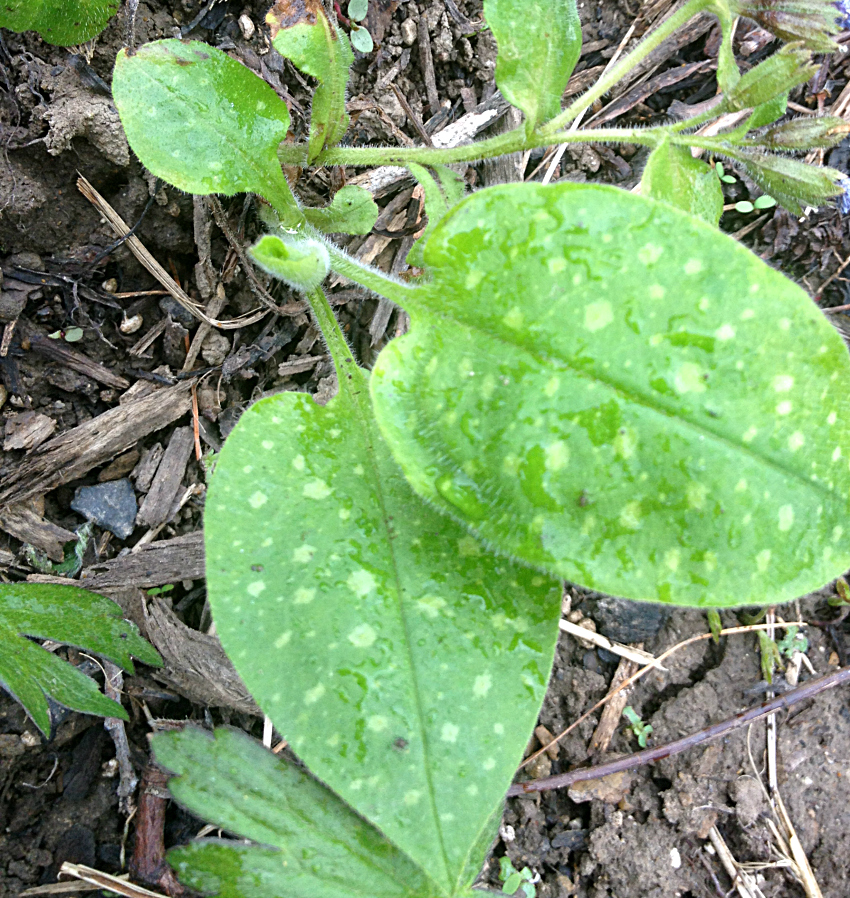 Why is it called Pulmonaria?
Why the weird name? Well, back in the day, people thought that, if a plant looked like a body part, it just may be good for healing that part. This philosophy was called the "Doctrine of Signatures." Since many of the Pulmonaria have oval-shaped, spotted leaves, people felt they resembled a diseased lung, so they should be used to treat chest ailments. And so the plant was given the name Pulmonaria, which translates from the Latin word "pulmo" to the word "lung," and in the name of the common lungwort, "wort" simply means plant.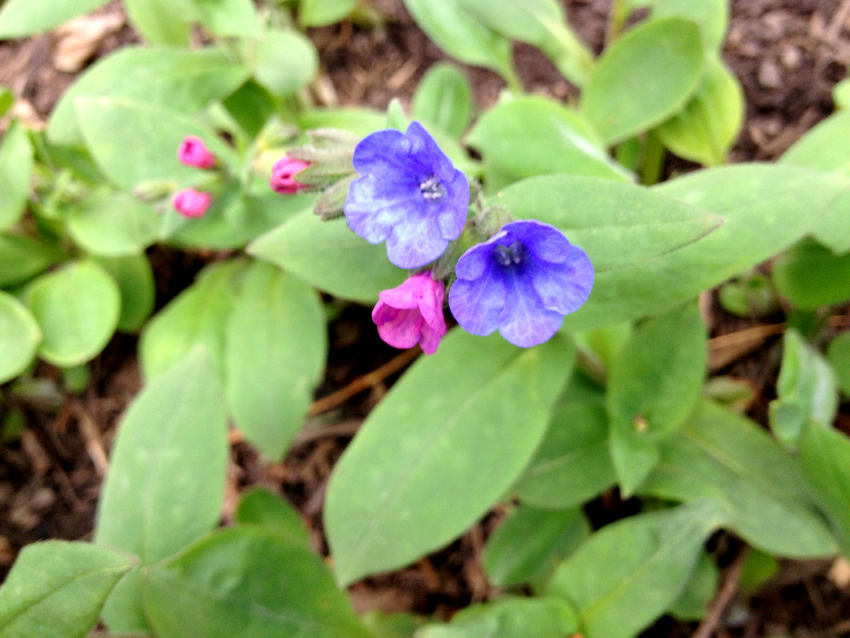 Other Common Names for Lungwort
Still, there are other nicknames for this little beauty. One is "Soldiers and Sailors." This comes from the interesting fact that many of the Pulmonaria's flowers start off pink or red but then turn to blue, (see image above), and often, you'll have both at the same time, representing uniforms of the British army as red, while the navy was blue. Other common names are "Spotted Dog," and "Jerusalem cowslip" and "Bethlehem sage."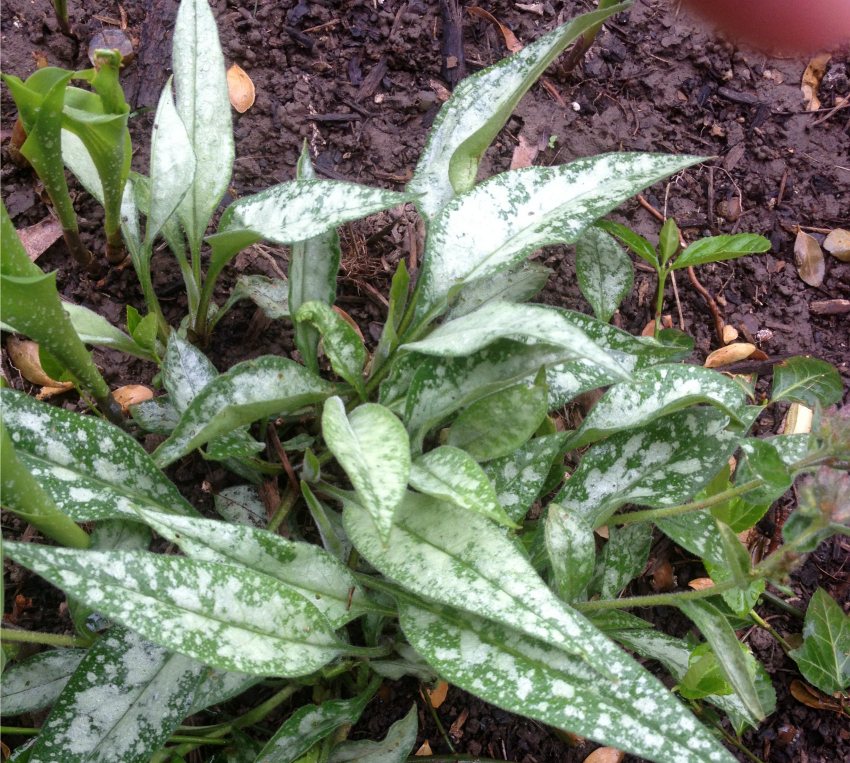 Fun Facts about Pulmonaria
They are a great early source of nectar and pollen. This makes them a good garden plant for bees, butterflies, and other insects, even hummingbirds.
They are immune to the toxic substance produced by black walnut trees, making them one of the few plants that can be planted underneath them.
Unlike many variegated plants, Pulmonaria's silver-to-white spots do not indicate the absence of chlorophyll. They are actual air pockets that mask the chlorophyll from showing.
Growing Lungwort
Latin Name: Pulmonaria angustifolia
Common Name: Lungwort; Blue Cowslip
Type: Herbaceous Perennial
Zone Hardiness: zones 2 to 8
Sun: Full-Shade to Part-Shade
Water: Moist with good drainage
Bloom Time: Spring
Height: 9 – 12 inches
Width: 18 inches
Uses: Decorative, attracts wildlife
Special Characteristics: Deer resistant, low maintenance, ground cover
If you haven't tried pulmonaria yet you should it's so easy to grow and such a wonderful start to spring.