Plant ornamental Alliums for beautiful spring and summer blooms. The deer won't eat them and they look great in flower arrangements.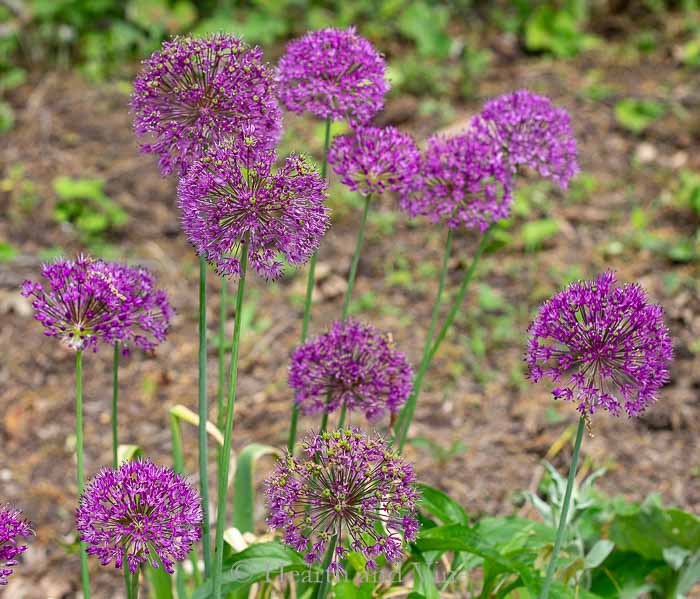 Next to the daffodil, I haven't found any spring-blooming bulbs that are as reliable and as easy to grow as Ornamental Alliums. I bought a package of bulbs from my church for one of their fundraisers several years ago, and they have been coming back every year, even through the worst winters.
This particular group called Allium Purple Sensation cost me only $15 and I think there were about 15 or so bulbs in the bag. I planted them in mass to show them off. One of the things I love about them, other than their beauty, is that they are deer and rodent resistant. That's a big bonus for me.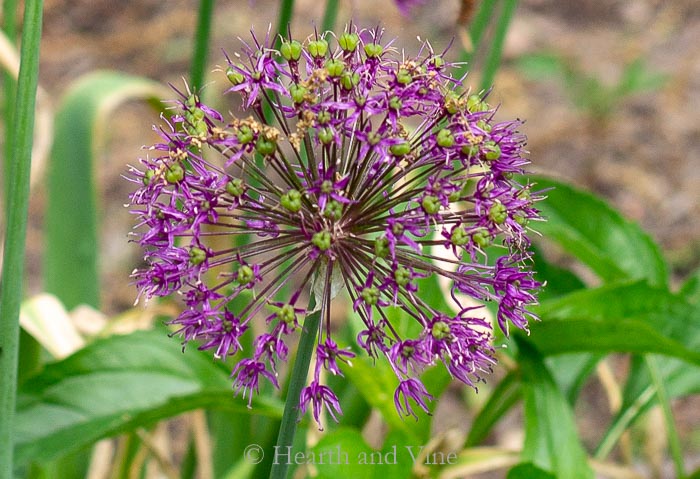 They require no maintenance, bloom for a long time, and make great cut flowers for arrangements. Even the seed heads look great.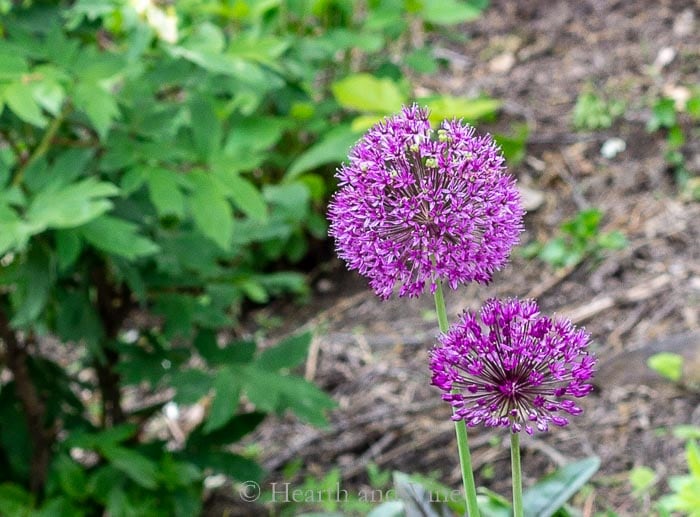 Alliums come in a variety of sizes and colors from white to shades of purple and even these pretty blue allium. With names like giant, drumstick, and fireworks, alliums have the variety and perseverance I look for in a garden plant.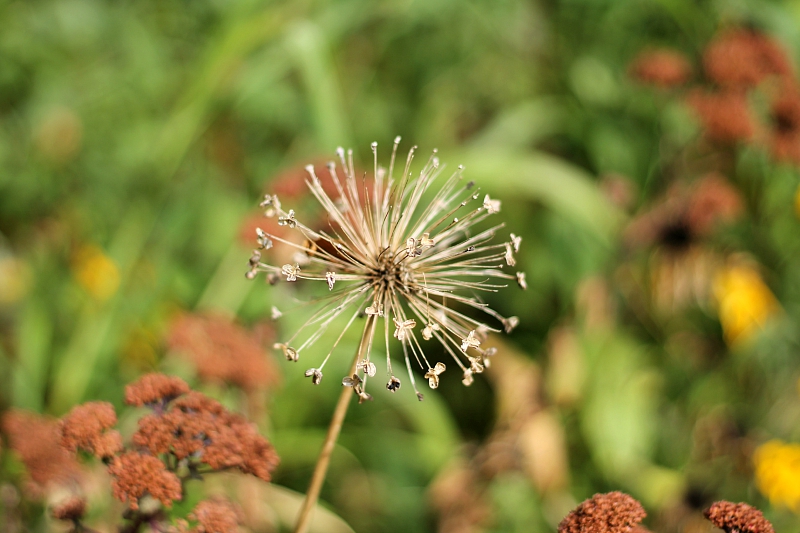 How to Plant Ornamental Alliums in the Fall
As long as the ground hasn't frozen you can plant these ornamental onions as a sure bet for spring beauty.
Plant them at a depth about three times their size.
Give them a good watering,
Mark the area if you wish, and walk away. It's that easy.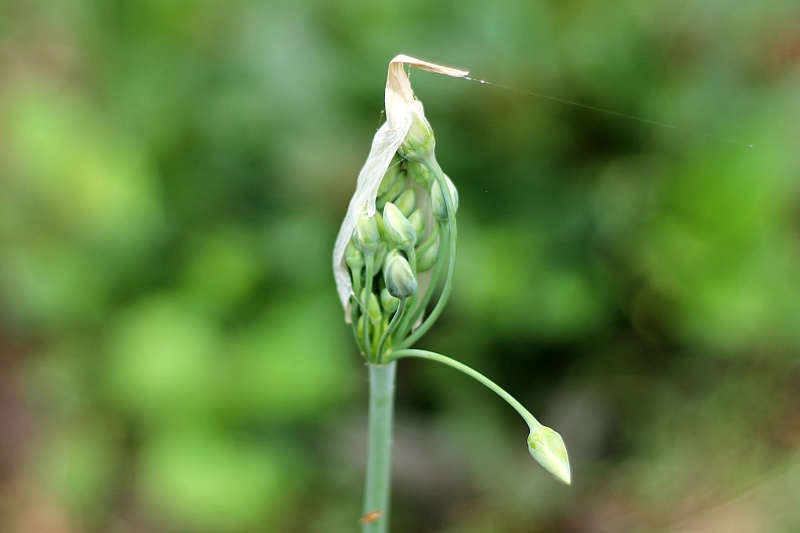 Technically alliums are edible, however, the ornamental ones probably don't taste as good as their cousins, Allium schoenoprasum, commonly known as the garden chive, or Allium sativum, aka garlic.
I highly recommend you add some to your fall planting.