This recipe for baked wings with a citrus spice rub is a great healthy way to serve your friends on any occasion with all of the flavor and no extra fat.
I can't believe I've never made chicken wings before. They are really easy to make and the possibilities for flavor combinations seem endless. These are baked wings with a spice rub, so no extra fat needed. Tasty, and a great healthy alternative to serve at any party.
Start with some of your favorite spices and add lots of lime and lemon juice and zest.
Using a foil-lined cookie sheet helps with the mess. Make sure you turn them about every 10 minutes or they may start to stick to the foil.
Serve them with any dressing you like. These were served with my homemade blue cheese dip a traditional accompaniment to wings, made from scratch.
You might also like to make homemade ranch dressing to offer on the side.
Citrus Spice Rub Baked Wings
A new favorite for us and one that works so well for those following a low carb diet.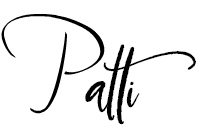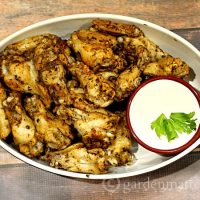 Baked Wings with Citrus Spice Rub
Ingredients
2 pounds chicken wings approx. 40 wings
1 T hot paprika
1 T thyme
1 T oregano
1 t parsely
1 t onion powder
1 t garlic powder
1 t coarse salt
1/2 t black pepper
1/2 t corriander
Zest and Juice of 1 lime and 1 lemon
Instructions
Mix all spices, citrus zest and juice together in a bowl.
Wash and pat dry all chicken wings.
Place the wings and spice rub in a large plastic bag and seal
Roll chicken around to coat rub well on all sides.
Preheat oven to 450 degrees
Bake for 40 minutes, turning 3 or 4 times to prevent chicken from sticking and to brown on all sides.
Serve