Learn a little bit about this beautiful perennial plant commonly call the Christmas Rose because it often blooms around the holiday.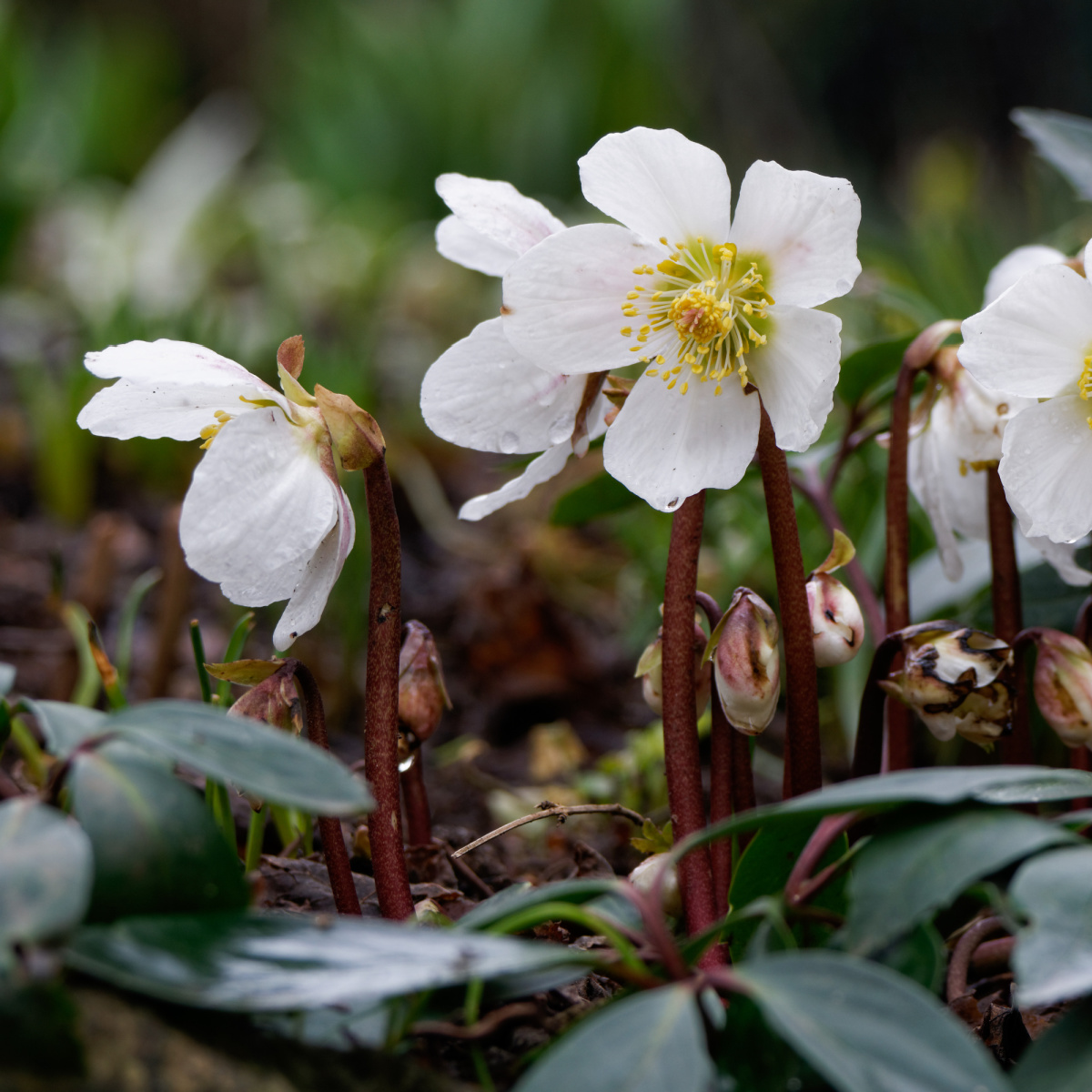 Helleborus niger is commonly known as the Christmas Rose because in warmer climates it blooms in December. However, in cold climates, it's likely to bloom in late winter, around February, or early spring much like other Hellebores aka Lenten Rose (Helleborus orientalis).
One of the differences between Helleborus niger and Helleborus orientalis as you can see from the image above the Christmas rose flower faces outward whereas the Lenten rose below is nodding downward.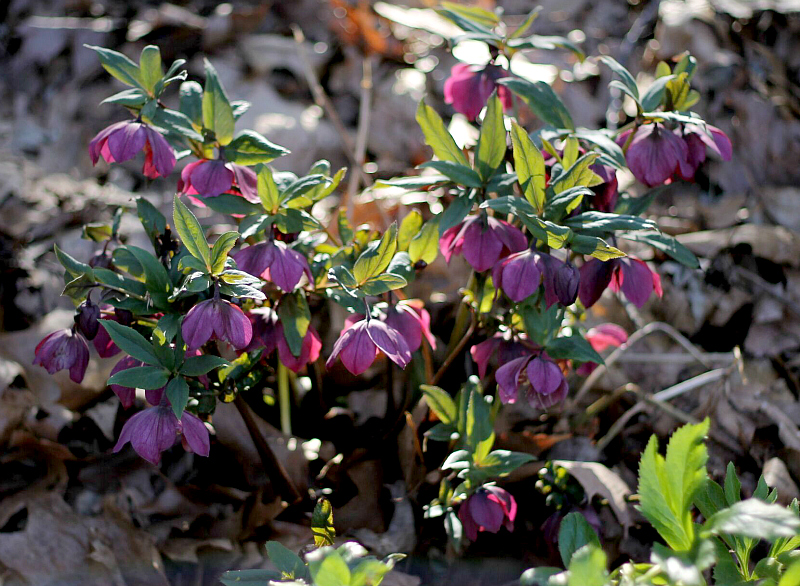 The Christmas Rose is native to Southern Europe and belongs to the buttercup family, Ranunculaceae. It's a pretty evergreen perennial with large white flowers. The foliage is made up of palm-like low lying evergreen green leaves.
Interestingly the term "niger" typically translates to the word black but these flowers are white, sometimes tinged with pink. Apparently, the niger is referring to the color of the roots of the plant.
Helleborus 'niger' - The Christmas Rose Characteristics
Size: 12 inches tall by 18 inches wide
Hardy to USDA Zones 3-8
Light Requirements - Partial shade to full shade
Water Needs - Average
Soil - Average to moist soil that's well-draining
Bloom time - November to February
Deer resistant
Aphids, snails, and slugs can be an issue
Makes a good cut flower
Toxicity
All parts of this plant are toxic. Use caution and seek medical attention if you suspect the plant has been ingested by children or animals.
I've seen them in fancy gift shops during the holidays and they always grab my attention. I know that they will probably not bloom here during Christmas but I think I'll have to get some anyway the next time I come across a pot.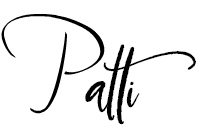 More Great Perennials to Grow