Cilantro lime vinaigrette is a fragrant and tangy dressing that's great on a salad but also makes a delicious sauce and marinade.
More Salad Dressing Ideas: Green Goddess Dressing, Homemade Salad Seasoning Mix, Favorite Salad Dressing Recipes
A restaurant that me and my friends like to visit, makes the most delicious cilantro lime vinaigrette. It's rich and silky and reminds me a little of a pesto sauce. So I thought I'd give it a try and attempt to create a similar yummy dressing.
I love the beautiful green color of the final product.
These are the ingredients I thought I could taste in the original.
I only used one clove of garlic, but I'm sure that the original has more. And, if you are a garlic lover I suggest you add a least one more clove if not 2 or 3.
Other Ways to Use Cilantro Lime Vinaigrette
As a pasta sauce just like pesto with extra cheese
In a pasta salad that's served cold
As a dip for veggie sticks – straight or mixed with mayo or sour cream
To marinate meats and seafood
As a sauce for fish, steak or grilled vegetables
In the end, I felt that this is a little more tart and not quite as thick as the restaurant dressing.
However, it was really delicious, and I love the way it looked and tasted on this fresh red spinach salad.
Next time I'd try less lime juice and more oil.
Either way, I'm happy with this recipe, and next time I will definitely try tweaking the ratio of oil and lime a bit.
But that's the fun of a vinaigrette. You can work with different ratios of oil and acids, along with many different add-ins, to make a tasty homemade dressing any day of the week.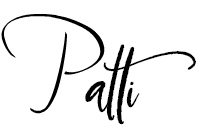 Cilantro Lime Vinaigrette
Ingredients
1 cup cilantro leaves tightly packed
3/4 cup extra virgin olive oil
1/2 cup fresh lime juice
1 tablespoon lime zest
1/4 cup grated Parmesan cheese
1 clove garlic
Instructions
Wash and dry cilantro and remove leaves from stems.
Place garlic, cilantro leaves and cheese in a food processor and chop
Add lime juice and zest and process.
While the processor is on slowly add olive oil through the top.
Serve or refrigerate for up to one month.