Enjoy nine fabulous salad dressing recipes homemade from scratch with healthy tasty ingredients your whole family will love.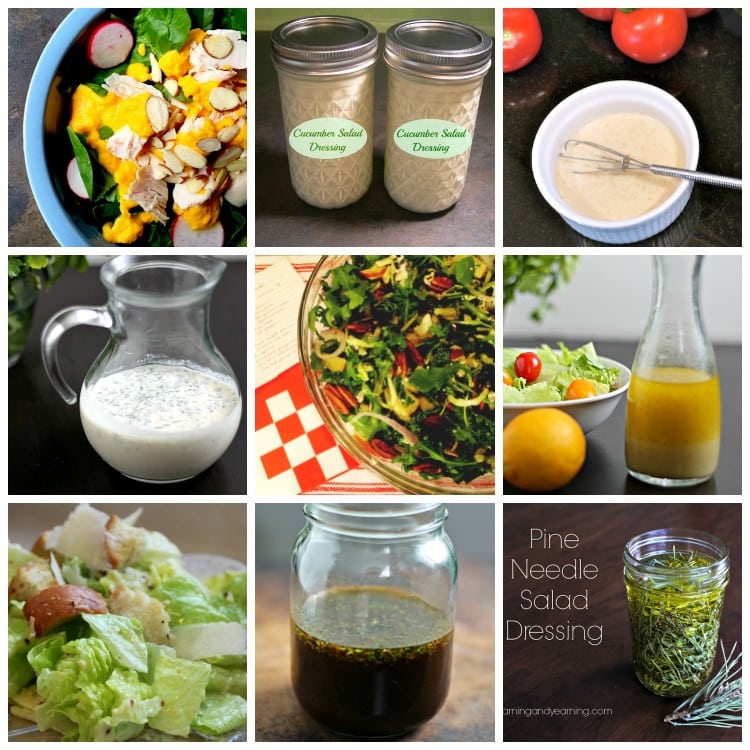 Salads are great any time of year and a great way to add fiber and healthy vegetables to your diet. Although there are a few good bottled dressings out there, I think most of us can agree that nothing beats homemade salad dressing recipes.
So, I asked some of my friends if they had any favorites that they would like to share with me and we came up with a list of nine. I hope you will enjoy these homemade tried and true recipes from some great home cooks.
The first two are mine. The third one was given to me by my friend MaryAnn and the fourth is from my sister who creates over at My Life Cookbook. There you will find tons of healthy low-carb and creative recipes to add to your arsenal.
The last five were shared by some wonderful gardening blogger friends.
Homemade Salad Dressing Recipes