These decoupage coasters are super easy to create and make a great gift for someone you love or just a great addition to your home decor.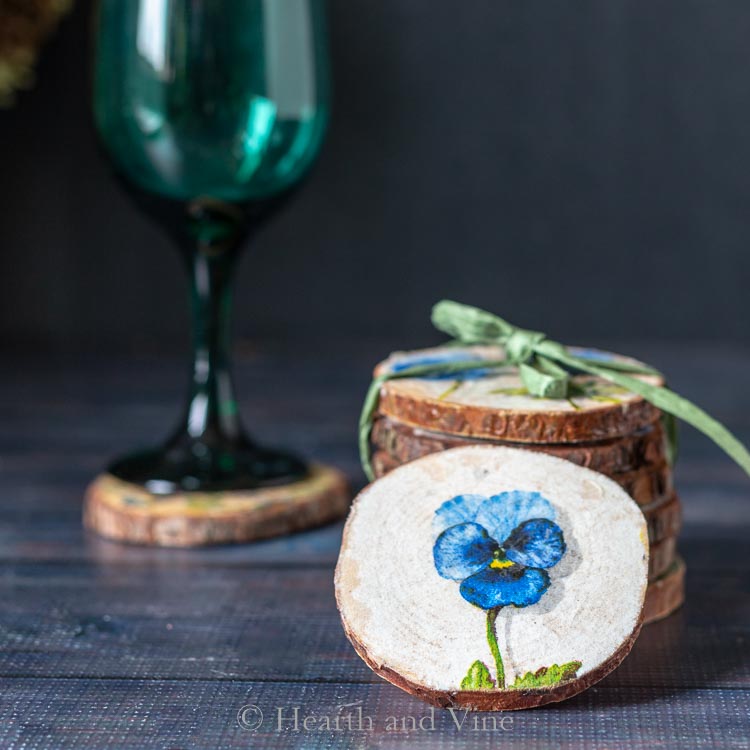 During the holidays I made decorative wood slice tree ornaments and had several slices remaining. One of my friends pointed out that they would make great coasters. At first, I didn't think that they were large enough but when we placed a wine glass on top it was easy to see that they were a perfect fit.
This post contains some affiliate links (that means if you make a purchase after clicking a link, there's no additional cost to you, but I will earn a very small commission. ) Click here to read my full disclosure policy.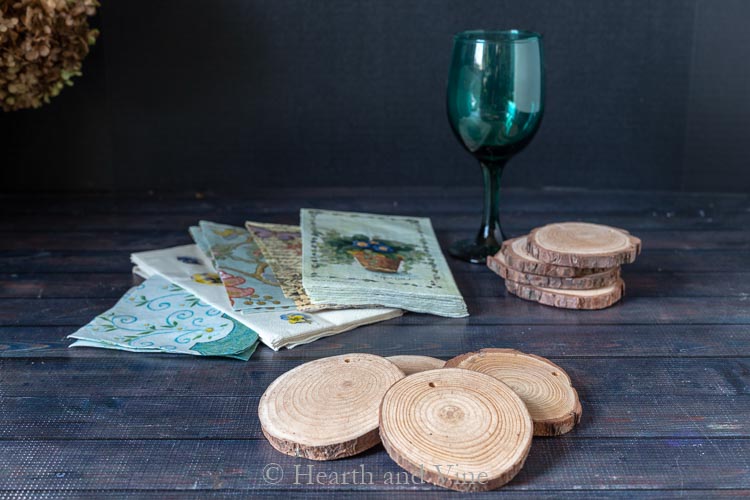 Supplies for Decoupaged Wood Coasters
Decorative napkins
Wood Slices

Mod Podge

Sandpaper
Dremel 2050-15 Stylo+
(optional)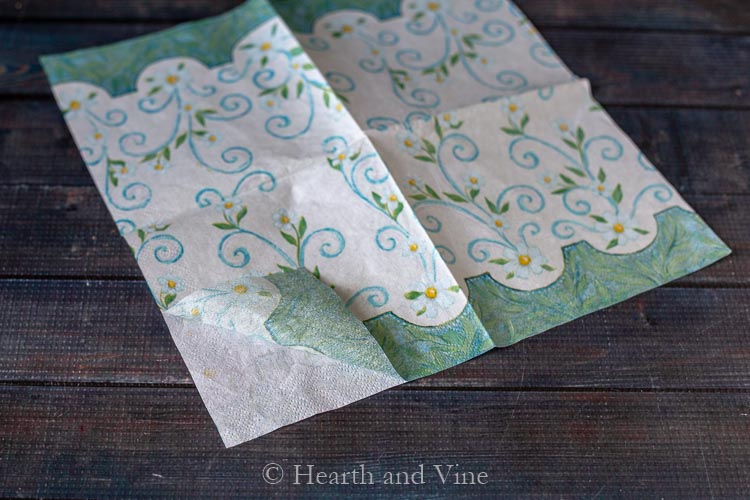 How to Make Rustic Decoupaged Coasters with Napkins and Wood Slices
Take any decorative napkin and pull apart the layers using only the top printed layer.
Brush a layer of Mod Podge on the wood.
Position the napkin over the wood slice to cover the area of the print you like best.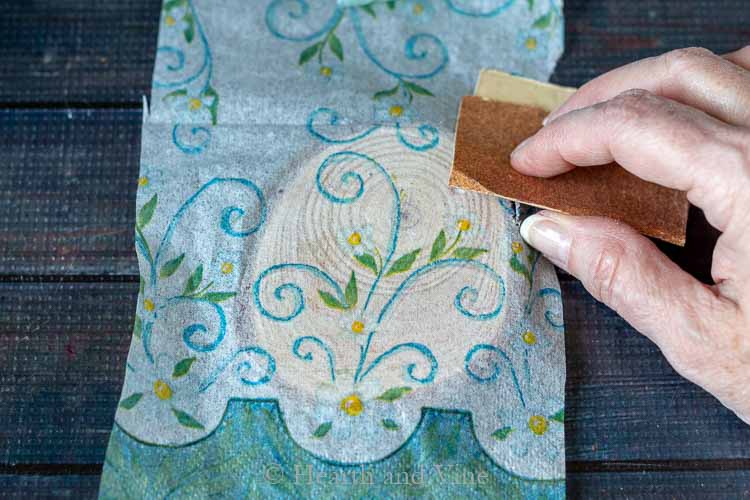 Use a piece of sandpaper to sand the napkin on the edges to remove the excess.
You can also use a Dremel tool with the sanding attachment to further sand the edges or random areas of the top to give the coaster a rustic look.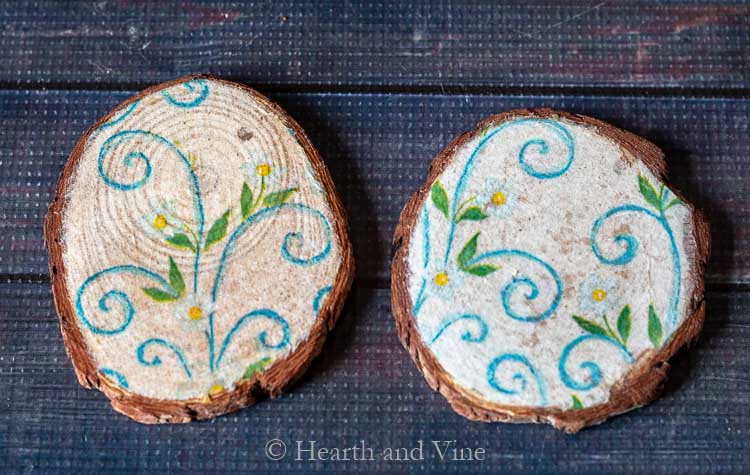 Here's the difference between using the top layer of the napkin and one with the plain backing and the top layer.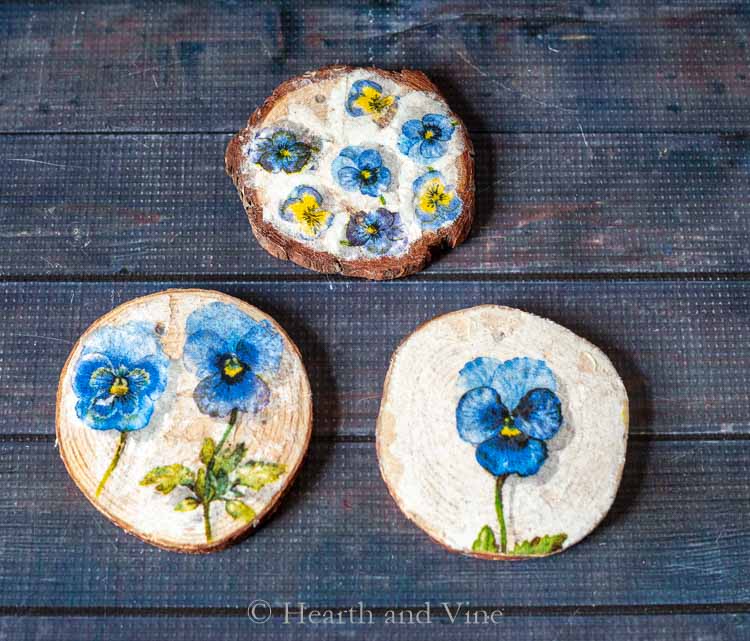 On this group, the top and left decoupage coasters were pieced together from different parts of the napkin. Sanding the edges removes some of the obvious break in the overall look.
When you are finished with sanding add another coat of Mod Podge to seal the top.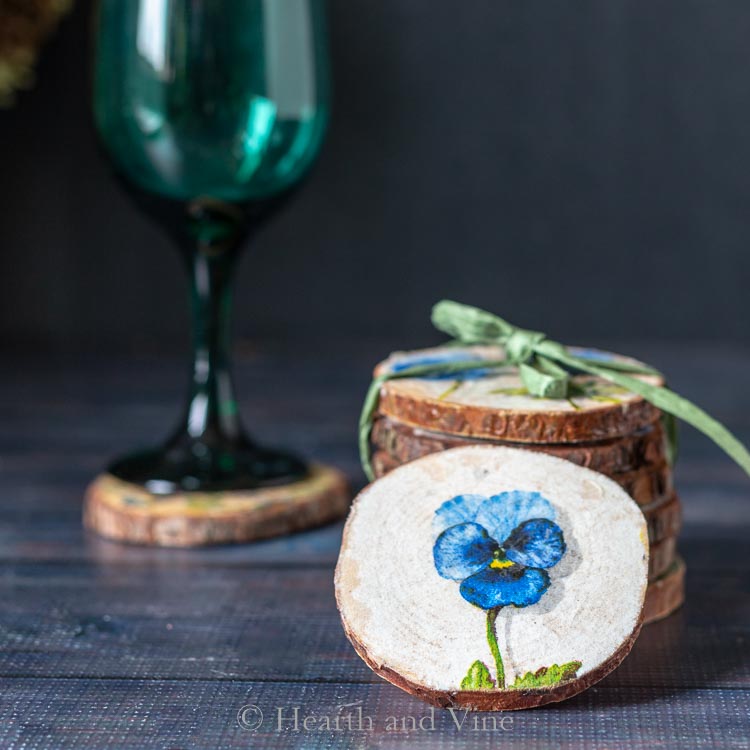 Tie a bunch of them up to give as a gift.
Wouldn't these make nice favors for a rustic wedding or shower?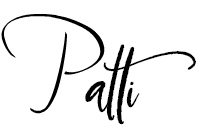 P.S. If you enjoyed this decoupage project you will probably like my Magnetic Clothespin Craft and my Decoupaged Fabric Drawers.
Click Here to Save to Pinterest!