Learn how to make a card holder for ID, a credit card, and a few bills. Perfect for a special event when you want to carry a small purse or clutch.
Here's a fast and easy craft that may come in handy the next time you go out but don't want to carry your large everyday handbag.
The inspiration to create this credit card holder came from my daughter's card holder which is attached to the back of her phone. However, I have a pop socket on the back of my phone so this is a separate item.
This post contains some affiliate links (that means if you make a purchase after clicking a link, there's no additional cost to you, but I will earn a very small commission. ) i.e. as an Amazon Associate, I earn from qualifying purchases. Click here to read my full disclosure policy.
Here's what my wallet looks like. It's stuffed with different cards, ID, bills, coins, and various coupons. Never mind the large purse filled with everything under the sun that I usually carry it in.
Not practical for a wedding reception or other outing when you don't want to carry so much but still need the basics.
If you have been following me for a while you may recall that I made a small fabric wallet a few years back for this purpose. However, it's still large and this seemed like something I would like to try.
What You Will Need
small piece of leather, faux leather, or vinyl
skein of complementary or contrasting embroidery thread
sewing needle
scissors
ruler
marking pen or chalk
How to Make a Card Holder
Cut out two pieces of fabric. I used a 2.25 inch width by 3 3/8 inch length. However, you can adjust this size if you like.
2. Draw a line on the top piece with a ruler and chalk from the upper corner to the side.
3. Cut along the line and discard the fabric. This will make it easier to slide out a card.
4. Place your leather pieces with the wrong sides together.
5. Make a knot in your embroidery thread and start sewing on the side where the two pieces meet. Do this on the inside first to hide the knot.
6. Then sew the sides together with a blanket stitch. This is when you make a stitch and come through the loop just before you pull it all the way through.
7. Continue hand sewing until you reach the other corner. Tie a knot and hide it inside at the end.
I think the blanket stitch is pretty and also a nice secure stitch. However, as you can see my stitches could have been a little more uniform.
Also, I may have chosen a darker blue but I wanted to make sure that you can see the stitches in this tutorial. The choice of color is totally up to you.
As you can see this nifty little credit card holder easily holds a couple of credit cards, my ID, and a few bills. Perfect!
Now I can easily toss my own card holder wallet in a small bag with my phone and maybe some lipstick and I'm all set for a night out without carrying my large everyday bag.
Wouldn't this make a great gift?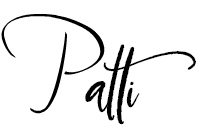 More Easy Fabric Projects
Print
DIY Credit Card Holder
Learn how to make a cardholder with a couple pieces of faux leather and embroidery thread.
Equipment
1 sewing needle

pair of scissors

Ruler

marking pen or chalk
Instructions
Cut two pieces of your fabric about 2.25 inches wide by 3 3/8 inches tall.

Draw a line with chalk from the top corner of the top piece to the side edge.

Cut the fabric off the top piece along the line.

Tie a knot in a long piece of 6 strand embroidery floss.

With wrong sides together start sewing a blanket stitch where the bottom of the new cut edge meets the back piece.

Begin on the inside to hide the knot.

Continue sewing along the edge down the right side, accros the bottom and up the left side until you reach the top left corner.

Tie a knot and hide it inside the cardholder.
Notes
You can use less than 6 strands if you want depending on the thickness of the material and the look you want.
You can use a different material other than leather or faux leather such as vinyl. Just use something with a heavier weight to hold up to the cards and bills. If it's not heavy enough you could add fusible interfacing but then you're getting into more work. Also, you may need to finish the rough edges first. You can do this by cutting out a larger piece and pressing under the edges before sewing.