This recipe for a refreshing fruit tea drink is a treat I remember from living in the south. Try it alone or with your favorite liquor.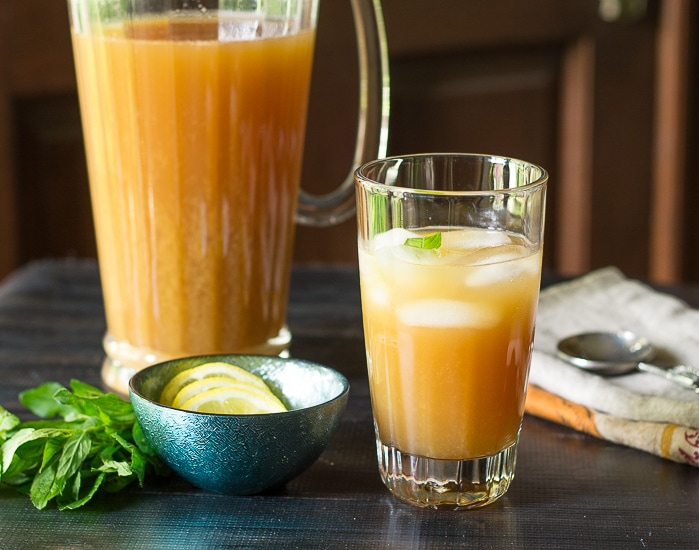 When we lived in Nashville for a short time we enjoyed some of the best fried chicken and barbecue I've ever tasted. And of course, I had tasted those delicious items before, to know that these were really good. However, one thing that I never had before was Fruit Tea. Not to be confused with Sweet Tea, this recipe is sweetened with real fruit juice, and pretty adaptable to suit your preference.
I'm not a big fan of iced tea. It's a little bitter tasting, and adding lots of sugar to it just doesn't help. However, I really love the flavor of think drink, with the added benefit of caffeine, from the black tea.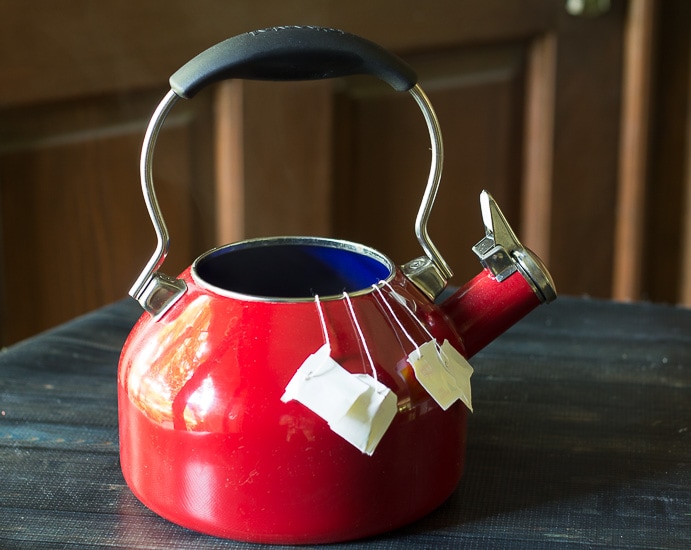 You start with brewing regular tea bags like you were making tea. I used Lipton black tea here.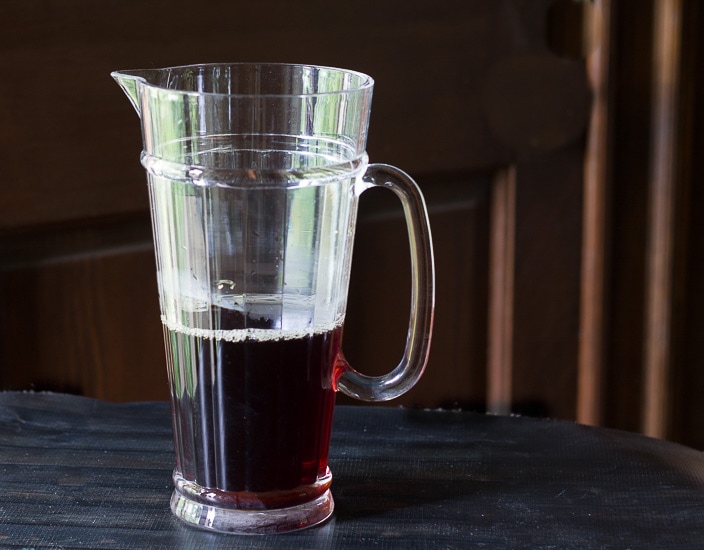 Let cool and pour into a pitcher.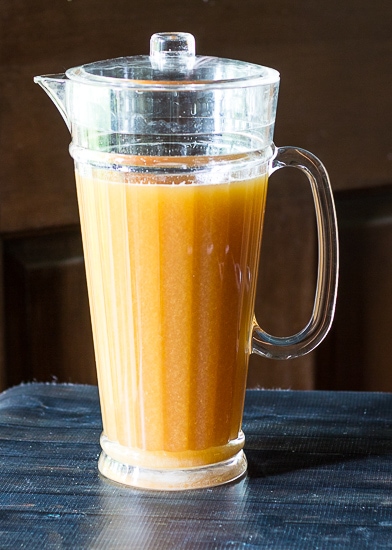 Then you add the fruity flavor with fruit juice concentrate and lemonade. Some recipes also add sugar, but you really don't need it.
My husband sometimes orders an Arnold Palmer when we go out to eat, which is a mix of iced tea and lemonade. This is very similar only you add orange juice too. Often you'll see pineapple juice and other similar ingredients.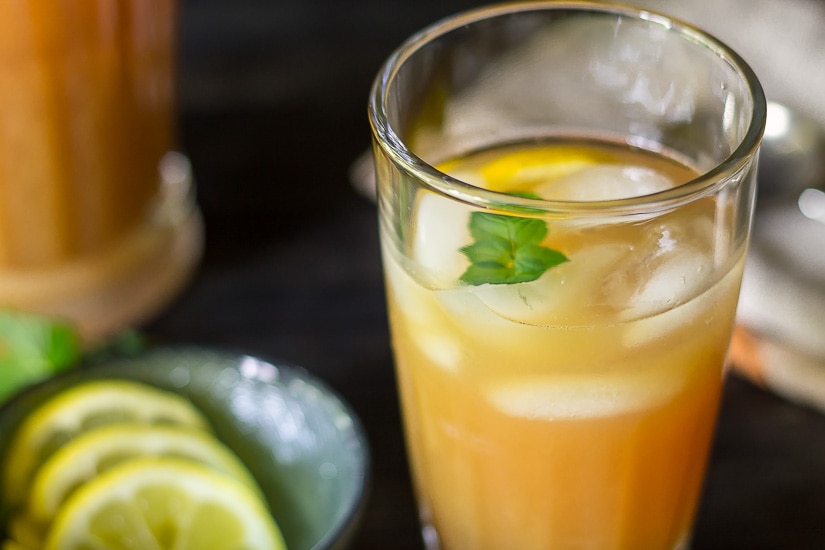 It's really that simple.
Serve the fruit tea with lemon slices and fresh mint for a fancy refreshing drink to serve your guests.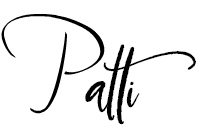 ---
P.S. Something you may also like is this Hot Fruit Tea Mix similar to Russian Tea. Or try making your own Herbal Infusions for a twist on traditional tea.
Click Here to Save to Pinterest!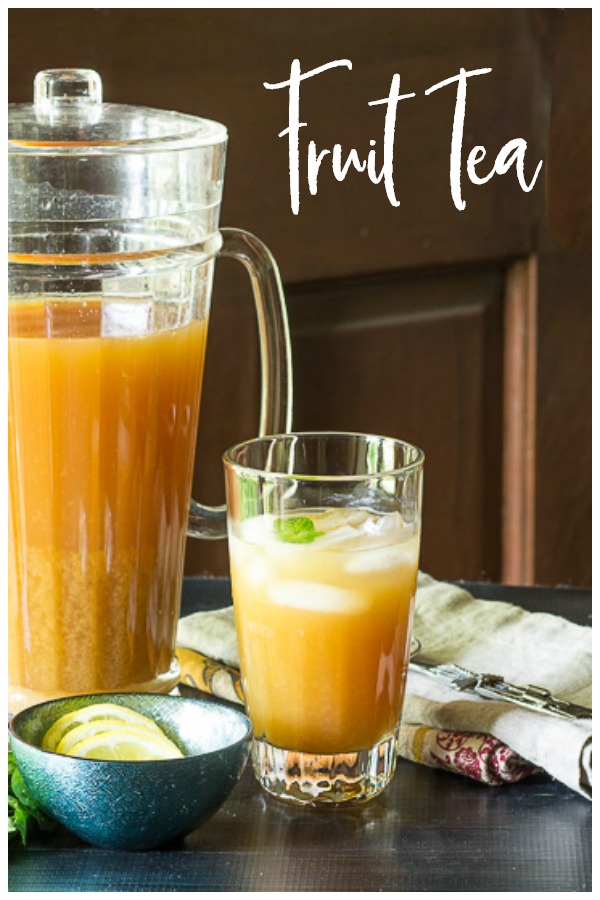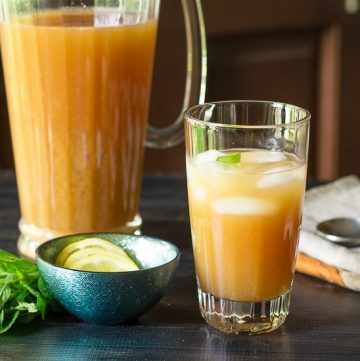 Refreshing Fruit Tea Recipe
Ingredients
4 bags of black tea steeped in boiling water for 5 minutes
6 oz can of lemonade frozen concentrate
6 oz can of orange-pineapple frozen concentrate
Instructions
Steep four black tea bags into 4 cups of boiling water.
Let cool, then pour into a 2 quart pitcher.
Add lemonade and orange-pineapple frozen concentrate.
Stir until all the frozen concentrate is mix in.
Add water to fill.
Serve on ice with lemon slice and mint.
Nutrition Information:
Yield:

8
Serving Size:

1
Amount Per Serving:
Calories:

26
Total Fat:

0g
Saturated Fat:

0g
Trans Fat:

0g
Unsaturated Fat:

0g
Cholesterol:

0mg
Sodium:

2mg
Carbohydrates:

7g
Fiber:

1g
Sugar:

5g
Protein:

0g