This DIY message board is fun and inexpensive to make. It's part chalkboard and part bulletin board. Great for an entryway to leave messages and hang keys.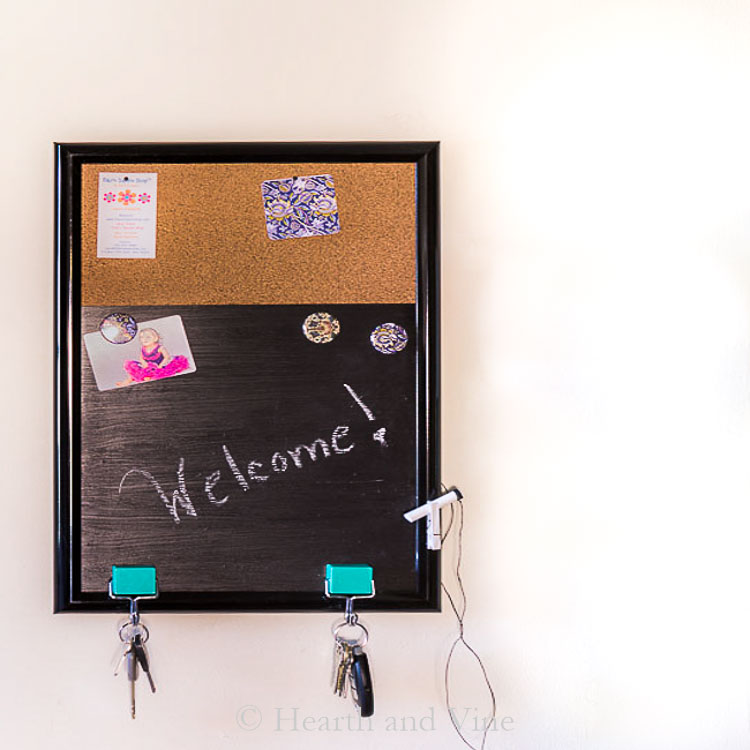 While I was visiting some friends I noticed the nicest message board in their apartment. It was a combination chalkboard and message board all in one. The chalkboard area also was magnetic, and I thought, what a fun DIY project.
This post contains some affiliate links (that means if you make a purchase after clicking a link, there's no additional cost to you, but I will earn a very small commission. ) i.e. as an Amazon Associate, I earn from qualifying purchases. Click here to read my full disclosure policy.
Easy DIY Message Board
I already had leftover peel and stick cork
from my bulletin board project. Now all I needed was a good frame and some steel that I could paint with chalkboard paint
.
I picked up an inexpensive poster frame from Michaels.
Putting the Message Board Together
Steel tiles can be found at many hardware stores or online. A 12-inch square fit perfectly inside this frame.
Then, all you need to do is paint it with the chalkboard paint and let it dry completely.
Remove the back of the frame and save the plastic or glass piece for another project.
Place the steel on the back and cut the cork to fit the remaining area.
Then, peel off the paper backing for the cork, and stick it to the frame back, then place the chalkboard piece of steel in the frame, followed by the back with the cork.
The steel piece fits tightly in the frame, so I didn't bother to glue it to the back, like the cork but you may want to, depending on your materials.
Using a glue gun you can glue some string onto the end of a piece of chalk. I used waxed twine because I like the way it sticks together, and it's pretty strong.
Turn over the frame and tie the twine to one of the hangers on the back of the frame.
Glue a mini clothespin to the side of the frame, as a handy chalk holder. Then add some fun magnets
for your pics and magnetic hooks
for your keys.
This is one project that my family noticed right away. That's probably because you really can't miss it as you enter the house from the garage.
They all liked it and I am pretty happy at how well it turned out too.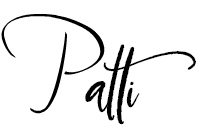 Click Here to Save to Pinterest!