Learn how to make this easy custom bulletin board with just a few materials in about 1 hour. The perfect solution for when you need an unusual size.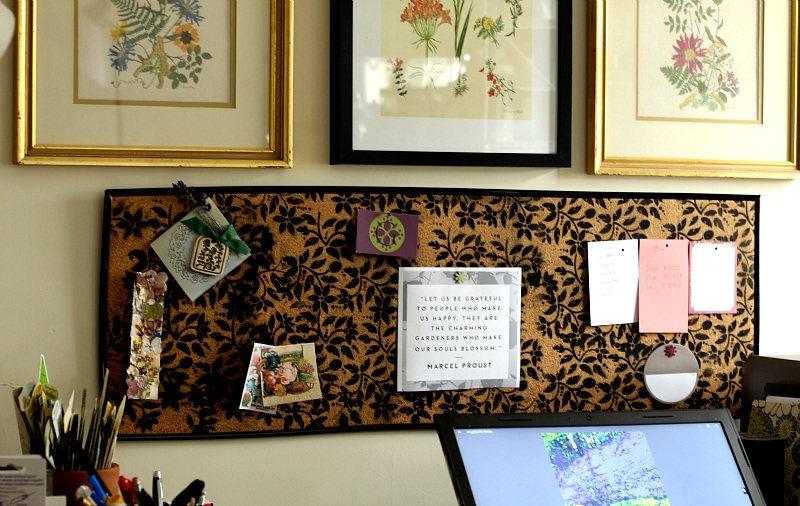 I'm still working on my home office which I'm sure will be an ongoing process. One of the things I really needed was a custom bulletin board to tack up my notes. Little reminders, special numbers like my hex numbers, checklists, etc. Currently, I have been hanging papers on the wall with washi tape in front of my computer. Though I'm glad I found a use for the washi tape, as it has become somewhat of an impulse buy, however, it looks pretty bad.
So I set out to make a bulletin board. One that would fit in this space so it needed to be short in height and long in width. Something around 12 inches high and 3 to 4 feet wide. Ready-made bulletin boards are typically not that size, so I set out to make one. Here's the tutorial for my DIY easy custom bulletin board.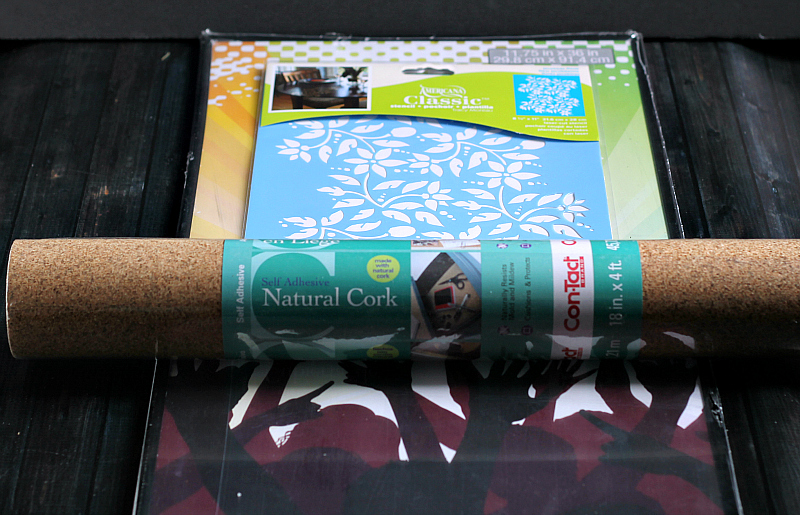 Supplies
Con-Tact Drawer Liner

Poster Frame
Stencil
Spray Paint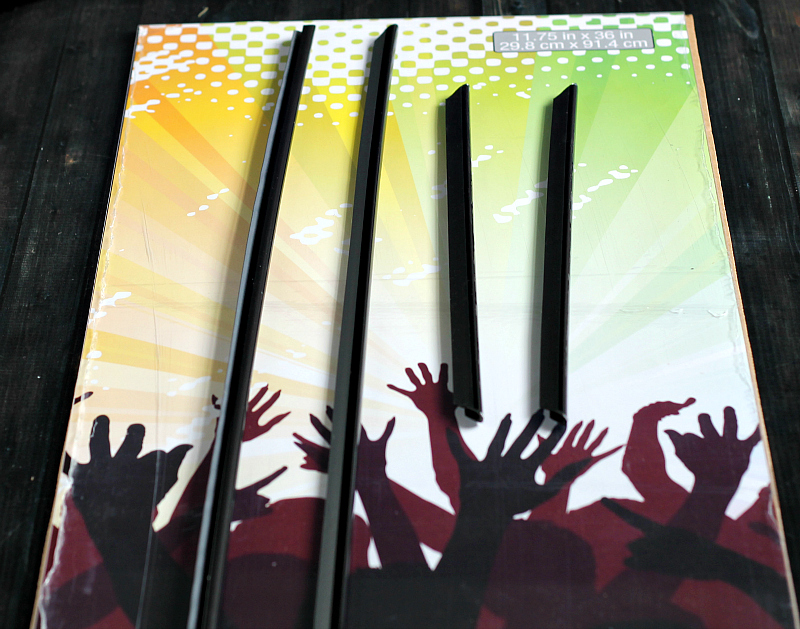 Right away I knew I wanted to use corkboard material. I found this great shelf liner from Con-Tact. It's really thin so I needed something behind it for support.
Originally I thought about foam board but then I was wondering how to hang it and came across a great poster frame that was just about the right size (11.75 by 36 inches). The frame just pulls off the backing. There's a plastic cover and a cardboard back. So I cut the liner to fit the cardboard and stored the plastic cover for a future project.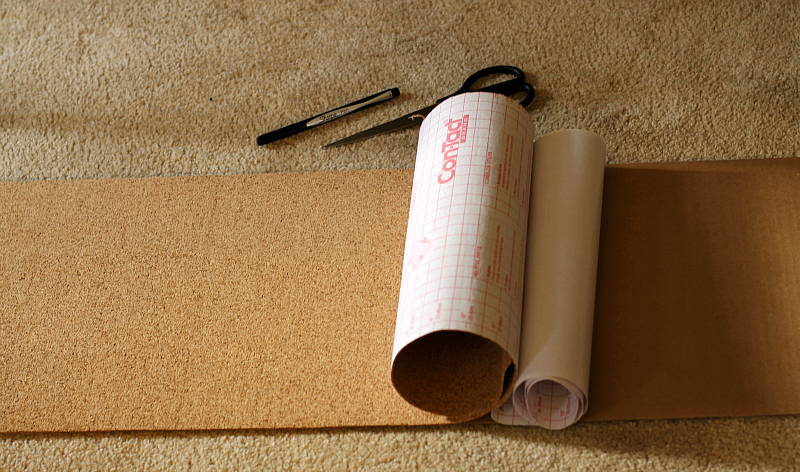 Once you cut the cork liner you can easily peel off the backing paper and unroll it onto the cardboard.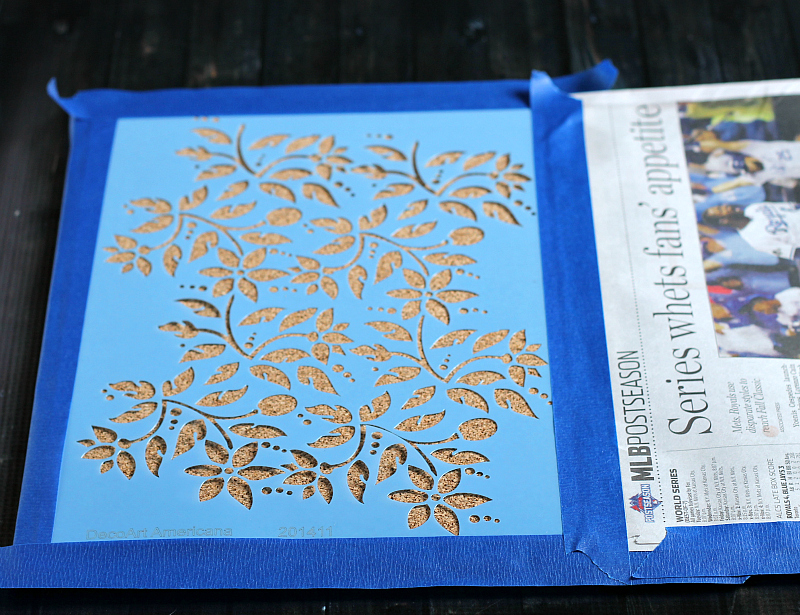 I wanted to pretty it up, even if I filled it up with papers and ideas so I decided to stencil the cork. I taped off area not covered with the stencil with newspaper and used spray paint instead of a stencil brush.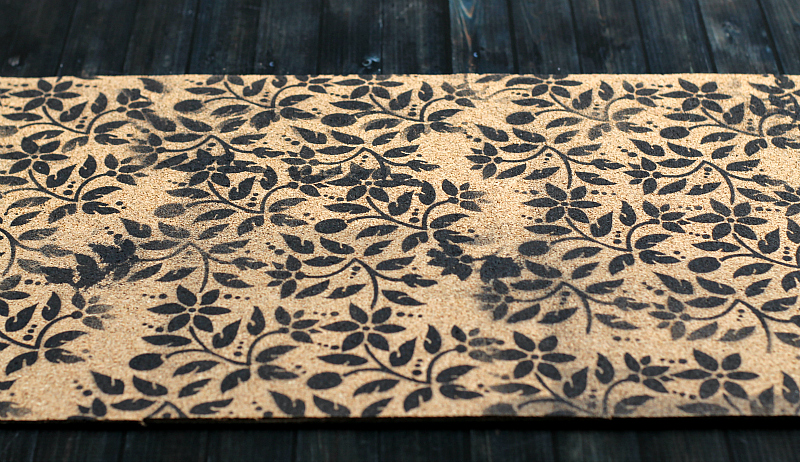 As you can see, some spots look better than others. At first, I sprayed back and forth but that tended to bleed under the stencil, so I tried short spurts of paint directly above the stencil and that worked great.
I moved the stencil around with my hand, (yes, it was messy), and since I was working with the short sprays I didn't worry about re-taping or moving the newspaper. However, I did work in the garage with paper underneath, and the door open for ventilation.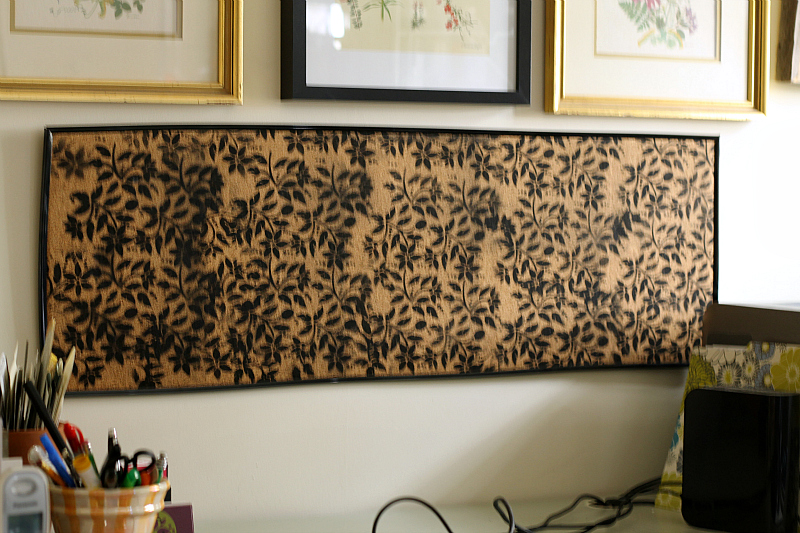 This poster frame has only one hanger in the middle so I used two adhesive hangers on each side to keep it stable. Poster tack would work well too.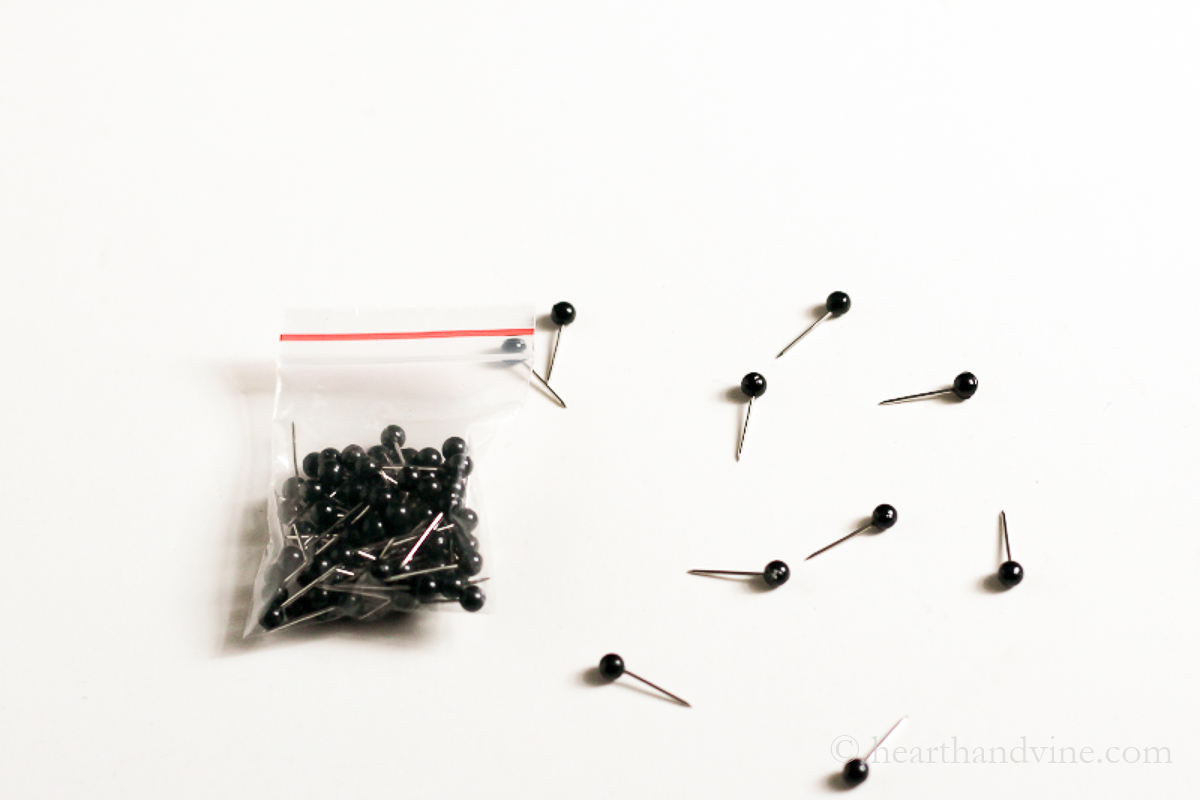 I love the look of these cute little Black Map Pins
. They work great especially since the board is not very thick. Later I also found bigger pink pins that were also short and worked well on the board.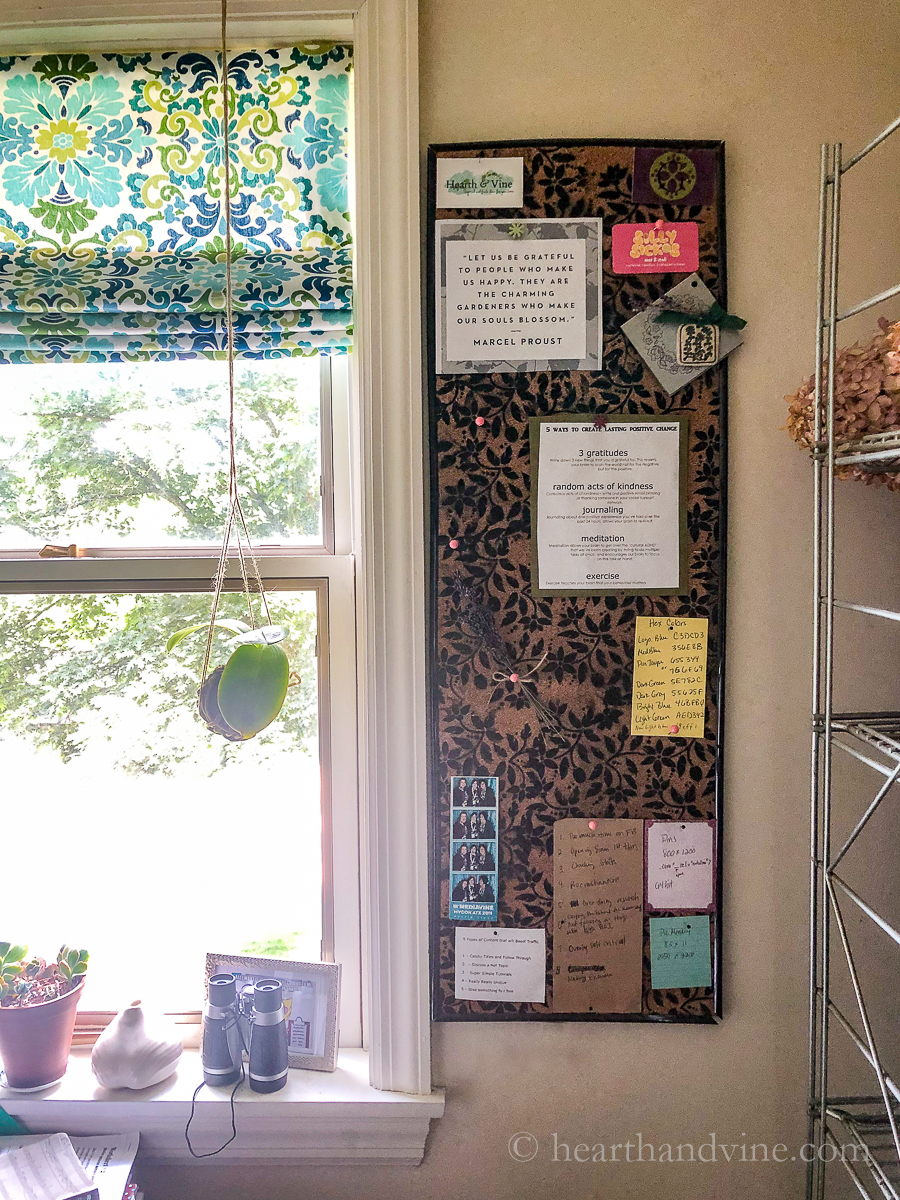 I'm happy with the end result. It fits perfectly above my laptop or hanging vertically on the wall. And looks a whole lot nicer than papers hung with washi tape.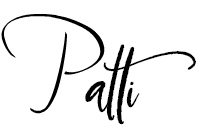 More Organizing DIY Projects
Print
Custom Bulletin Board You Can Make In No Time
Learn how to make an easy and inexpensive bulletin board for your office or anywhere in your home.
Materials
Con-Tact Drawer Liner

Poster Frame

Stencil

Spray Paint
Instructions
Use the cardboard backing as a template to cut out the cork liner.

Use a stencil to spray paint the top of the cork lining.

Once dry place the patterned cork liner into the poster frame.

Hang and add all your notes, card, and important information that you want to see at a glance.