Monstera adansonii is quite a bit different from Monstera deliciosa but just as pretty with smaller leaves and a wonderful vining habit. Easy to care for and propagates readily in water.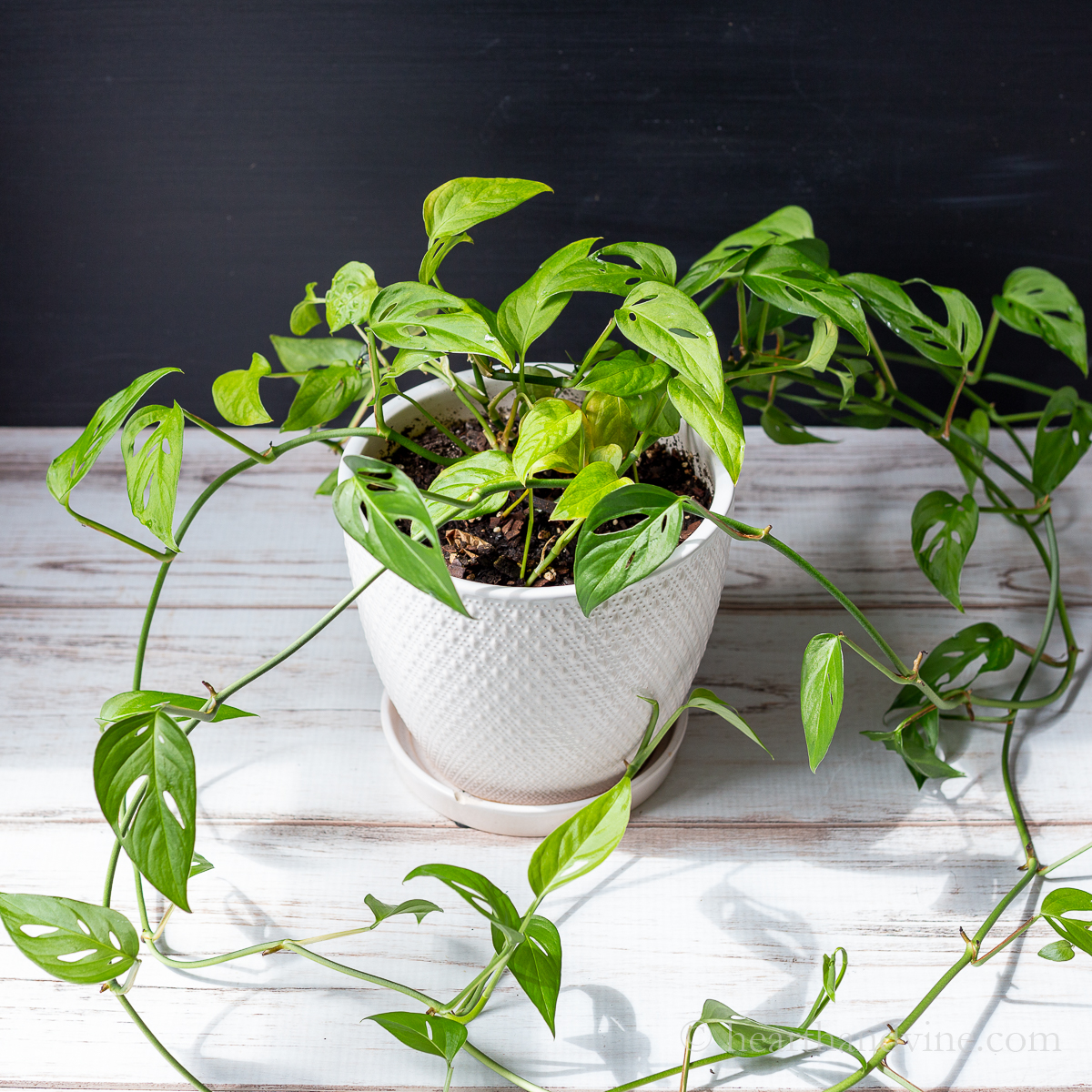 I was given cuttings of this pretty vining houseplant from my daughter. It's been pretty easy to grow and I love the beautiful leaves so I'm sharing it here today.
Commonly known as the Swiss Cheese Plant or Monkey Mask, this sweet houseplant is called Monstera adansonii.
Not to be confused with Monstera deliciosa as shown below, though some also call it the Swiss Cheese Plant, this monstera is many times smaller in size.
Monstera adansonii FAQs
It likes bright indirect sunlight like many houseplants. It will grow in lower light conditions but the growth will be slower.
Again like many houseplants it requires well-draining soil so make sure you add a little bark or perlite when potting or transplanting.
The watering is probably the most difficult. For me, it definitely seems to need weekly watering at a minimum, but often I'll give it a mid-week watering too. You may need to experiment. Just make sure to never let it sit in water. That's a sure fire way to kill just about any plant.
Sometimes this plant is mistagged as monstera obliqua. The biggest difference is that monstera obliqua has more holes than leaf material and is more fragile. Monstera obliqua is also very rare so chances are if you are in the nursery you may be looking at Monstera adansonii.
Propagation Tips
Want a nice full pot? Often when you buy plants in the store or nursery there are several in one pot making them look full and beautiful. But, if you are given a cutting it may not look as great by itself. However, once your original cutting is growing well you can cut some and propagate it in water.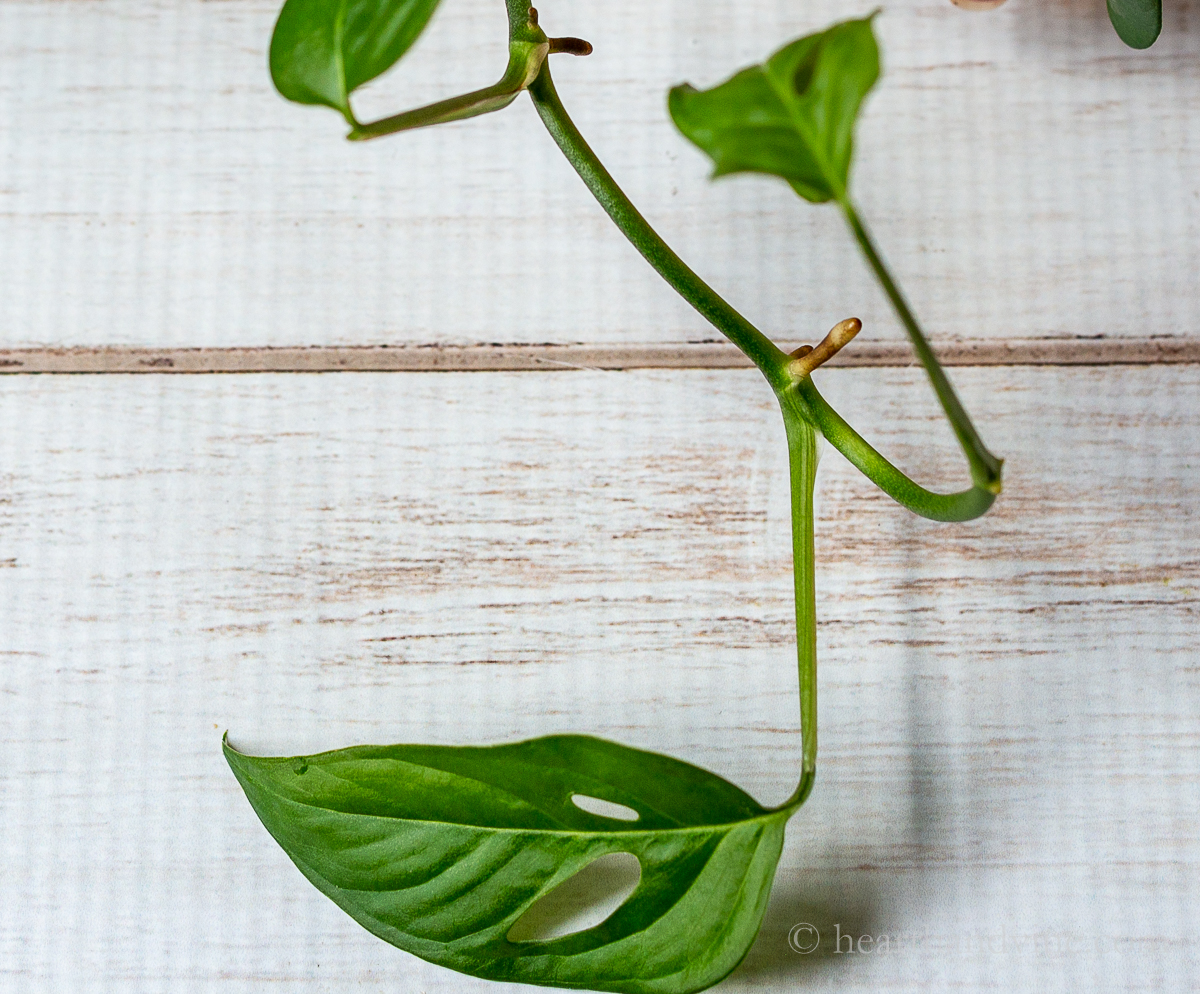 Cut it just below the node, the brown nubby growth in the picture above, and set it in water. That's where new growth comes from and it will start growing roots from there.
Once you have a nice set of roots you can pot them in soil but consider using a humidity dome until the roots are established, normally a few weeks. Do this by covering the plant with a plastic bag to keep some of the humidity inside and close to the plant.
Toxicity
Monstera adansonii is considered to be toxic to small animals. While it is rarely fatal you should try to keep it out of reach, and if you suspect that it's been ingested by your pet you should seek veterinarian care.
This plant is a good one for setting up high and letting it vine down and around the room. You can also train it to grow up using other plants or structures to support it. Either way, it will look wonderful in your home.