Learn how to make this easy DIY eye pillow filled with lavender and flaxseed to relieve stress and tension and help you rest.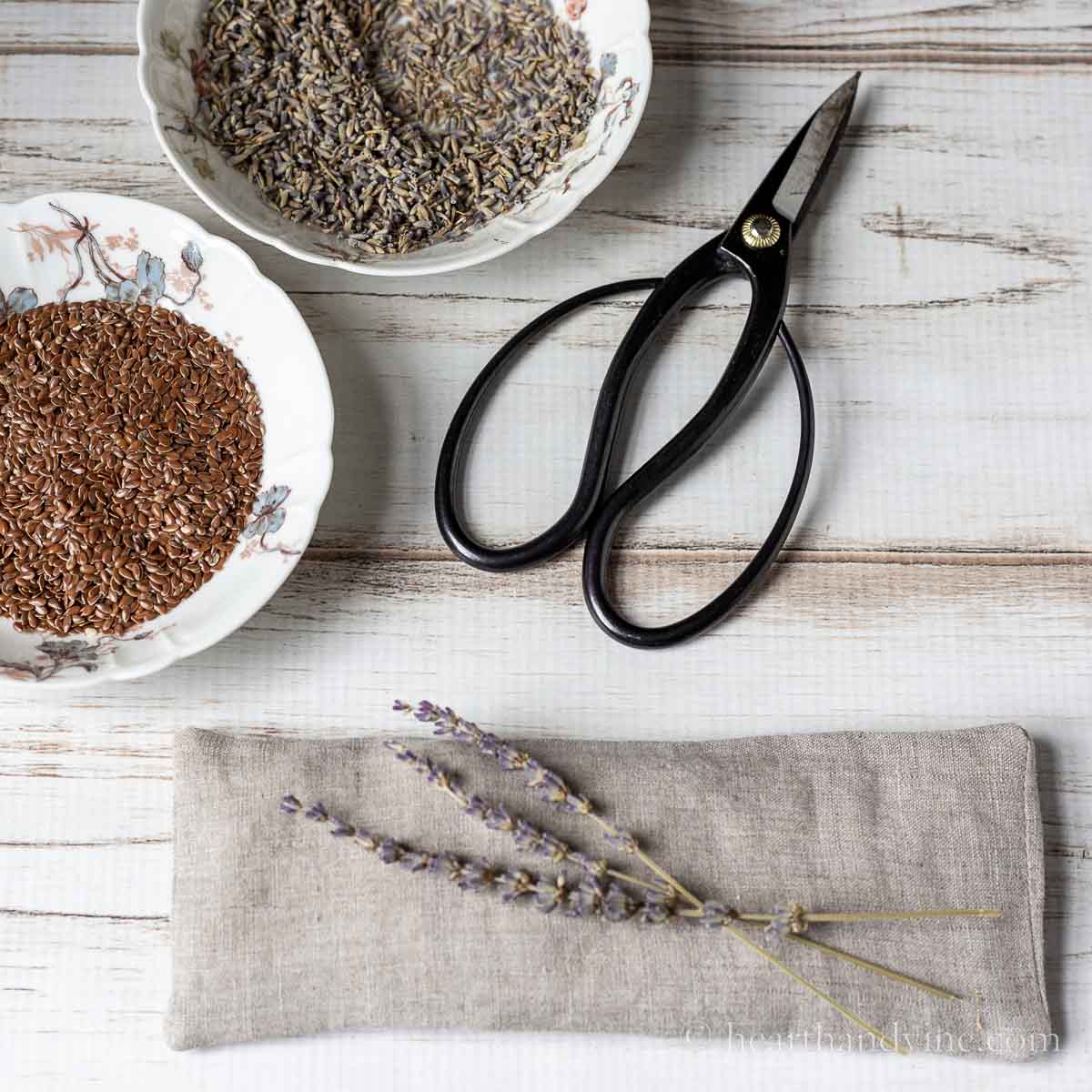 If you have basic sewing skills or are a beginner sewer then this project is perfect for you. It's a simple eye pillow that is filled with flaxseed and lavender flowers for a great way to ease tension and promote relaxation.
This post contains some affiliate links (that means if you make a purchase after clicking a link, there's no additional cost to you, but I will earn a very small commission. ) i.e. as an Amazon Associate, I earn from qualifying purchases. Click here to read my full disclosure policy.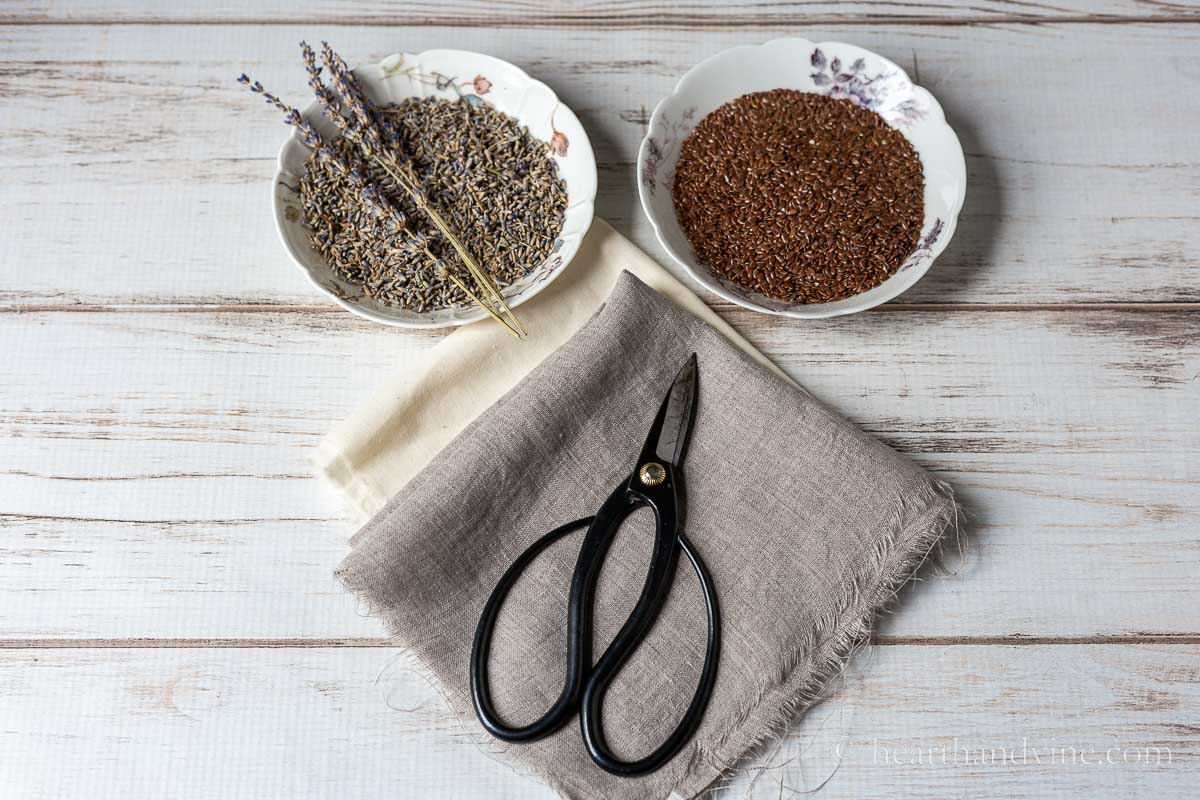 Lavender is known for promoting a sense of calm. I love to grow English lavender in the garden and have a French lavender plant in my dining room.
In addition to lavender, I also used flaxseeds for this project because they offer a nice texture and filling. They can also be heated or cooled as needed. You could use rice but it's a little more bulky.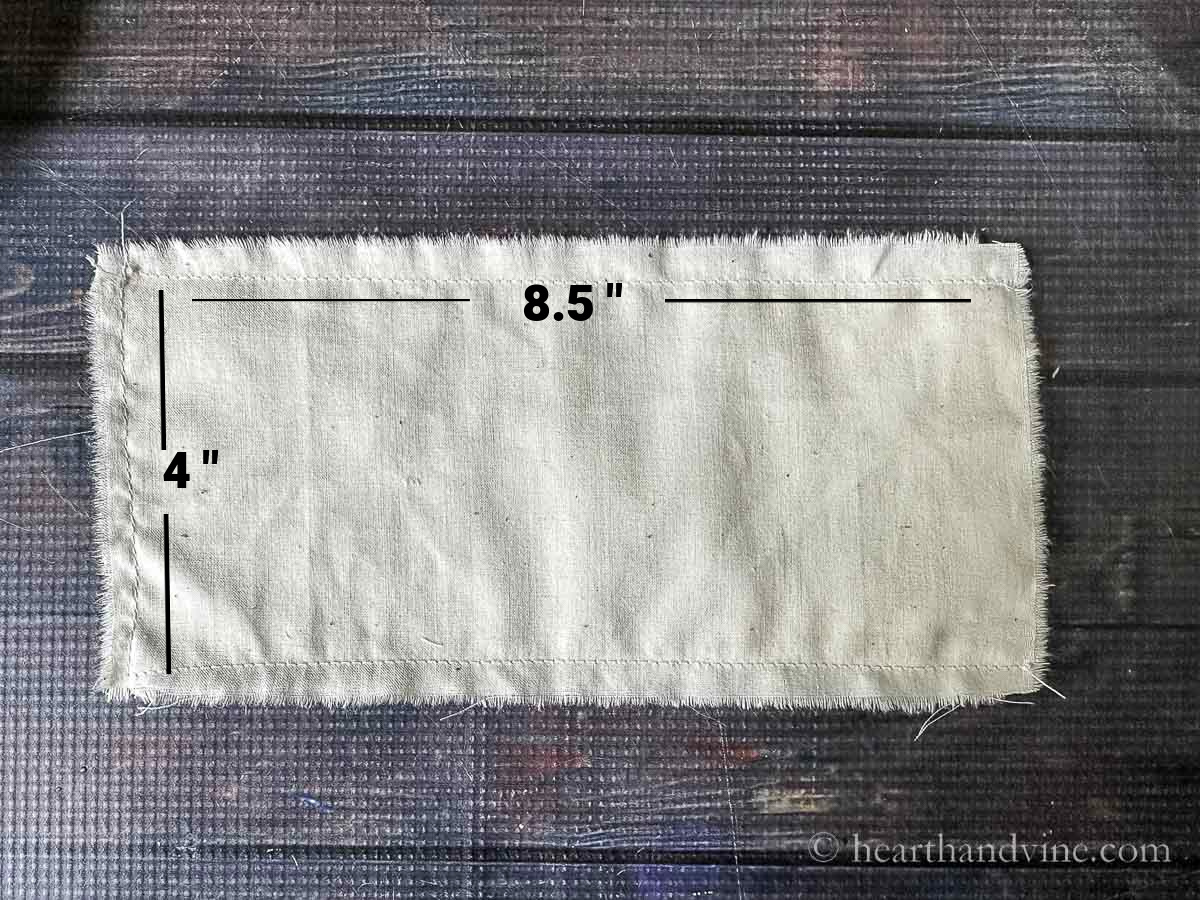 In case you ever worry about sharing or contamination make an inner and outer cover. In this case, I used muslin for the inner pillow. You could use any breathable fabric with natural fibers such as white cotton for this step.
Once you sew the muslin on three sides turn it right side out and use a piece of paper to create a funnel or cone and fill it with lavender and flaxseeds. I used 1/2 cup of each for this project.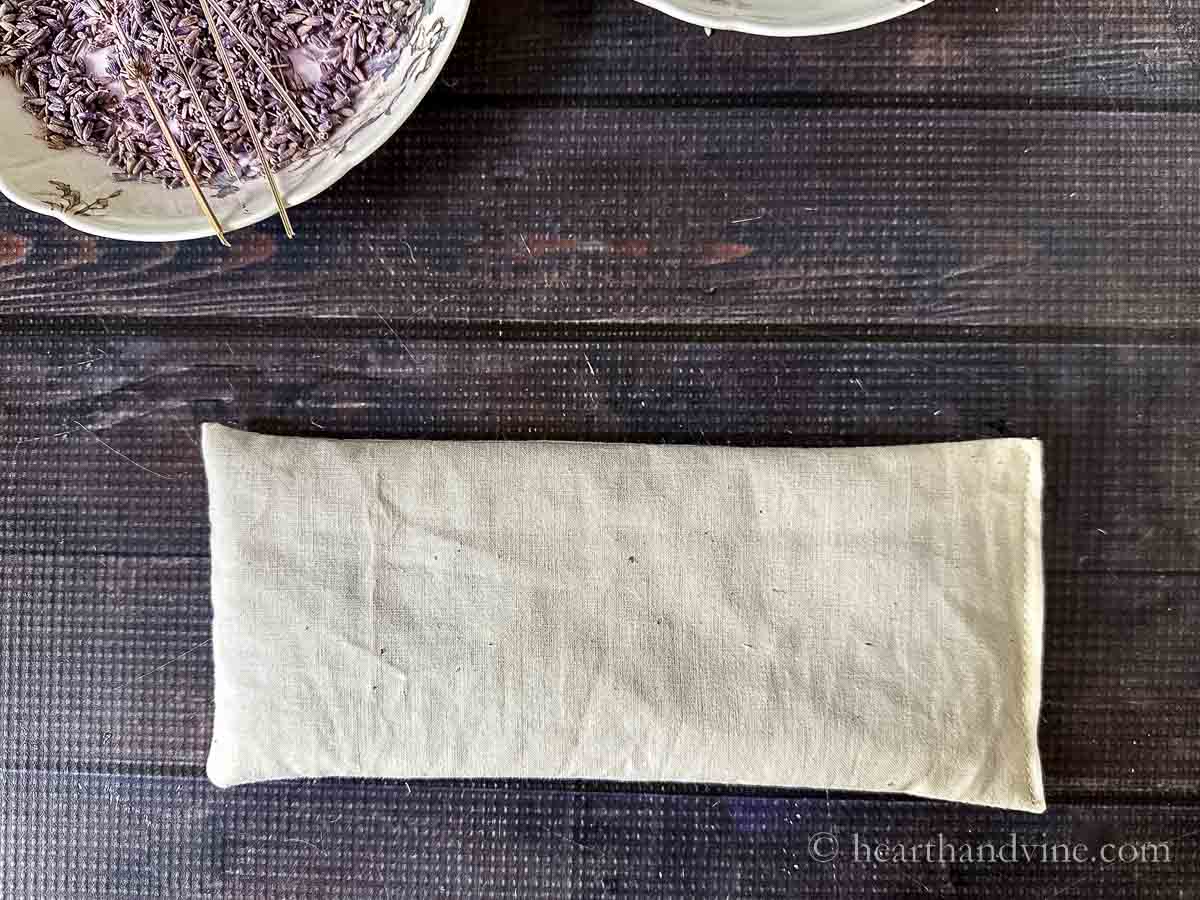 Then turn under the edges of the open side and sew it closed.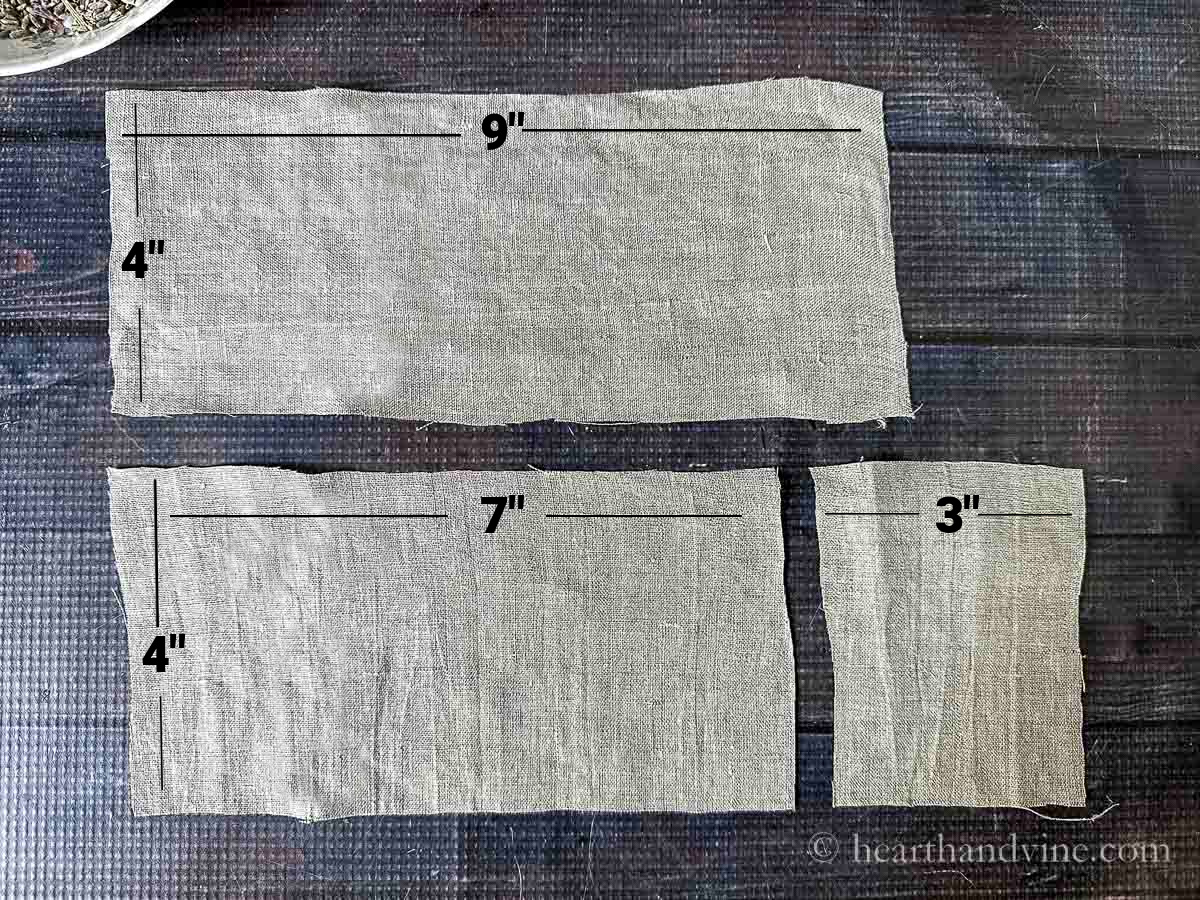 To create an outer cover that can be removed and washed use two pieces of linen or cotton and cut them to the dimensions shown above.
Turn over about 1/4 inch of the middle cut on the second piece of each side and topstitch.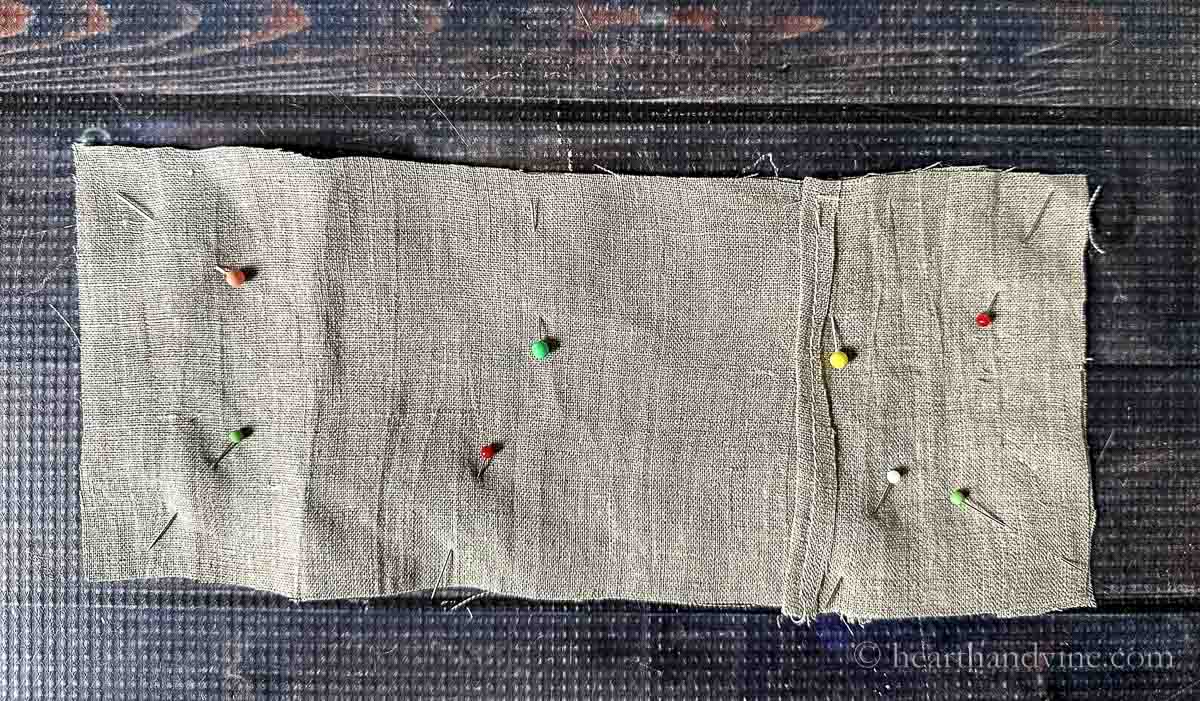 Then pin the pieces together overlapping the topstitched piece on the top.
This time you can sew around all four sides as the overlapped topstitched pieces will be your opening for turning right side out.
It is also the opening that you use to stuff in the lavender and flaxseed muslin pillow.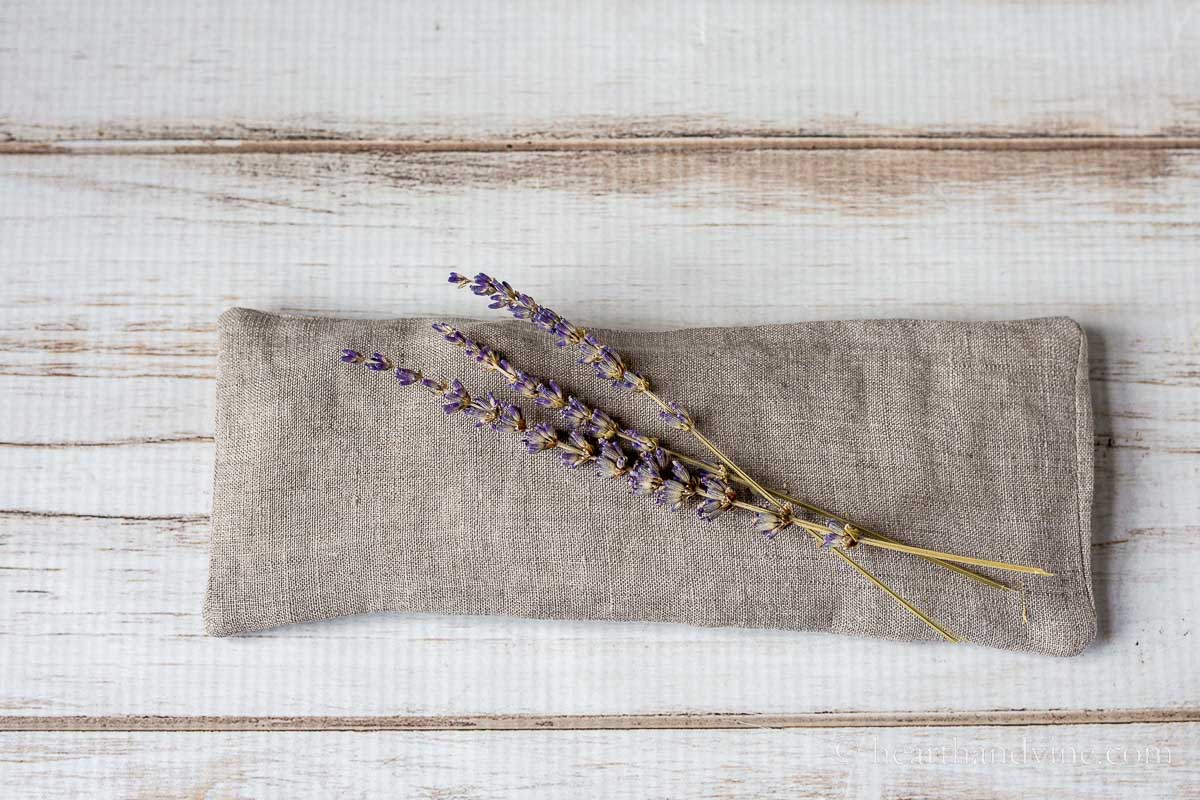 As I mentioned you can place this in the freezer or microwave for a cold or hot application.
From time to time squeeze the pillow to release more of the lavender scent.
After months or years of use, the pillow will start to lose its scent. At this point feel free to add a couple of drops of lavender essential oil to the muslin pillow to refresh the fragrance.
Makes a nice gift idea, huh?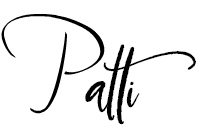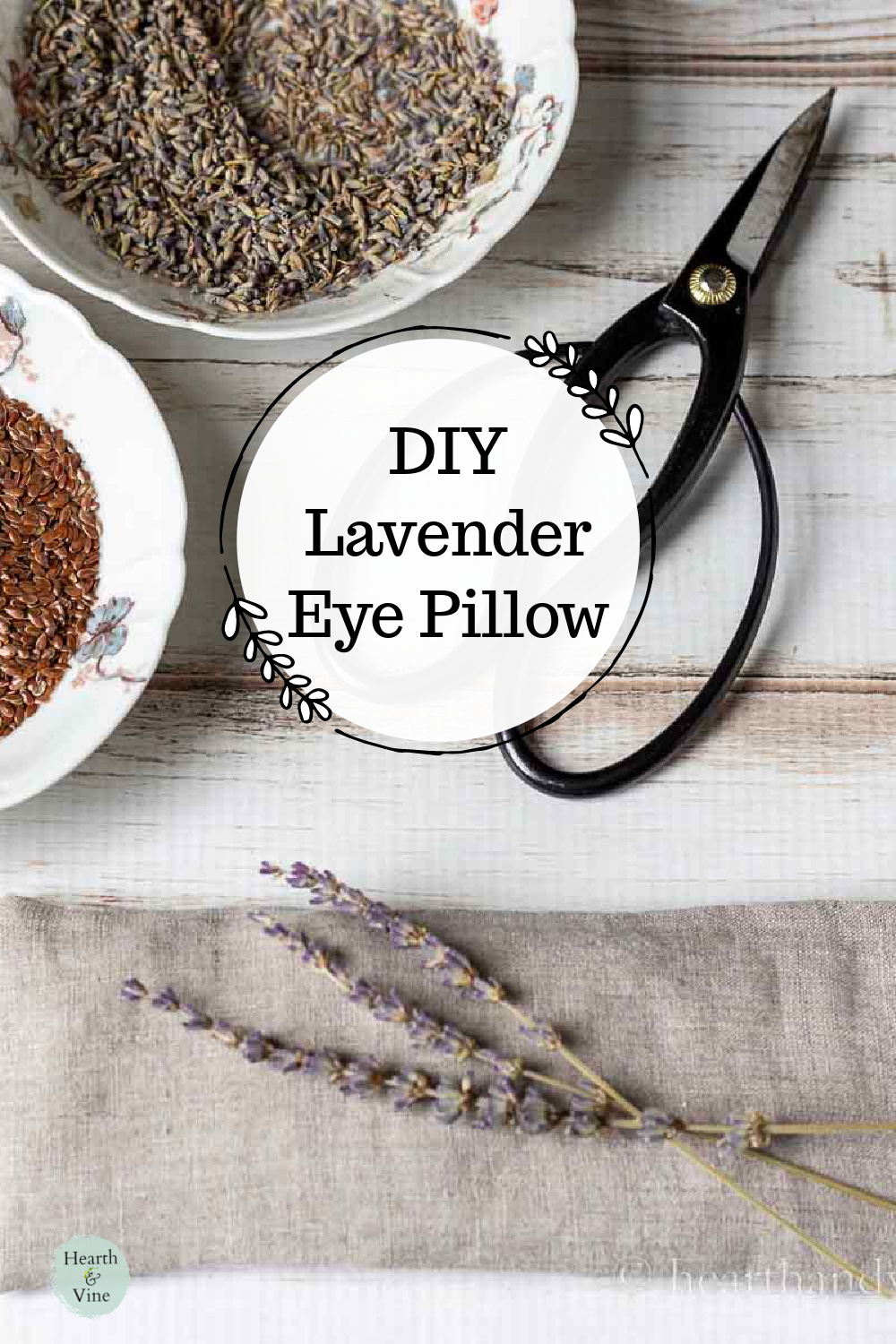 DIY Lavender Eye Pillow
Enjoy this step-by-step easy eye pillow craft filled with dried lavender buds and flaxseeds to help with headaches, promote relaxation, and reduce stress and tension.
Equipment
1 pair of scissors

Sewing machine and thread
Instructions
Cut two pieces of muslin 8 inches by 4 inches.

Sew 1/4 seam allowance on three sides leaving one short side open for filling.

Trim corners and turn right side out.

Use a paper funnel to fill the muslin with a mix of 1/2 cup lavender and 1/2 cup of flaxseed.

Turn under the open sides of the muslin and sew shut.

Cut the linen outer fabric into three pieces as shown above. One 9 inches by 4 inches and one 10 inches by 4 inches.

Cut the 10" by 4" piece at the 7-inch mark.

Turn over one of the short edges of the 7 inch piece and the 3 inch piece and topstitch.

Pin the linen pieces together with right sides facing and the top stitched pieces slightly overlapping.

Sew a 1/4 inch seam around all four sides.

Trim corners and turn right side out.

Press and place the lavender and flaxseed filled muslin bag inside the linen bag.
Notes
You can place this eye pillow into the freezer for 15 minutes for a cold compress.
Conversely, you can gently heat it in the microwave on medium heat for 20 seconds.