Learn how to decorate matchboxes that you can pick up for pennies at the dollar store and turn into pretty boxes for your home decor or to pair with candles.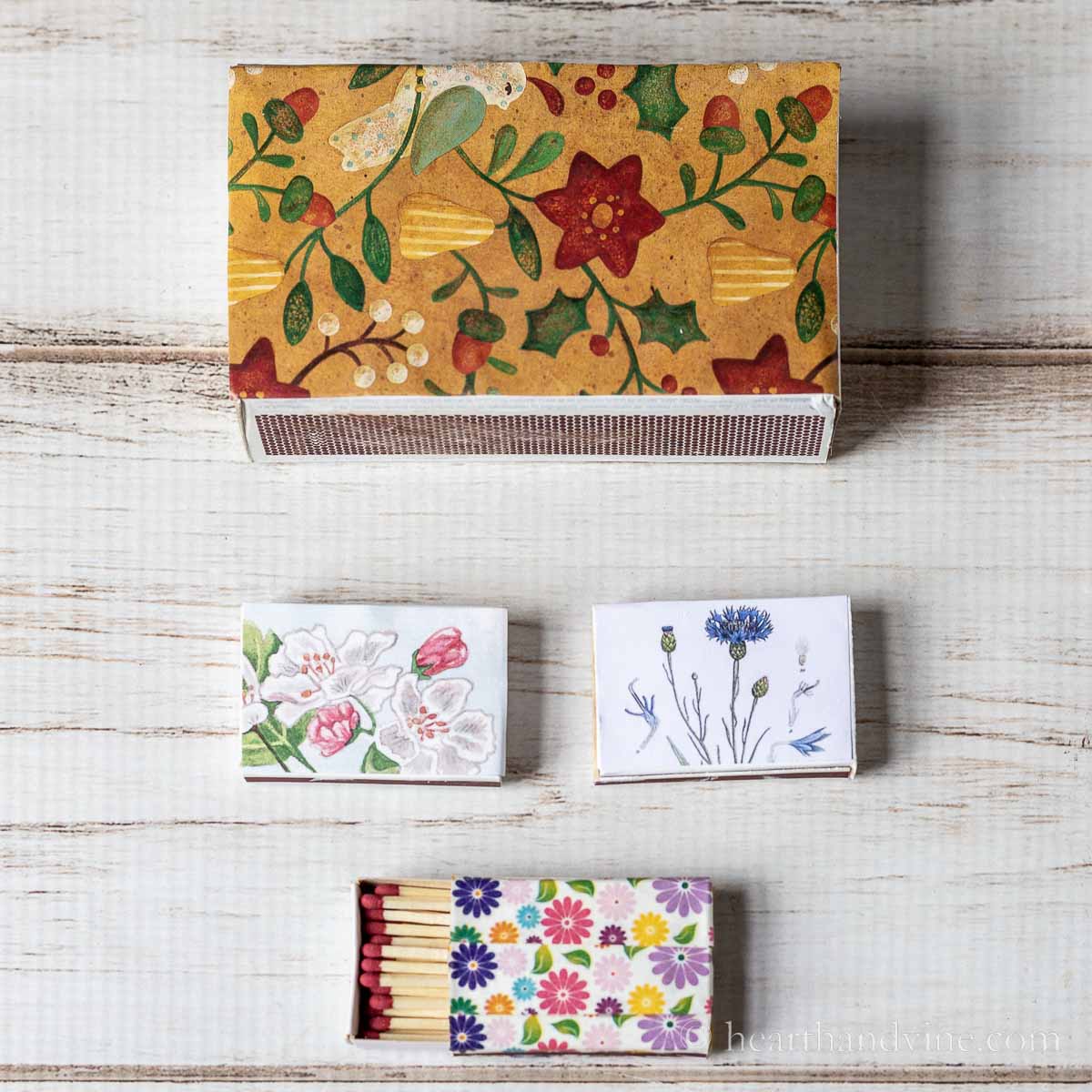 Back in the fall, I made pretty beeswax candles to give to some friends who were visiting. At the time I purchased some pretty matchboxes from Etsy to go with the candles.
They weren't expensive but I thought why didn't I make some. So today I have done just that.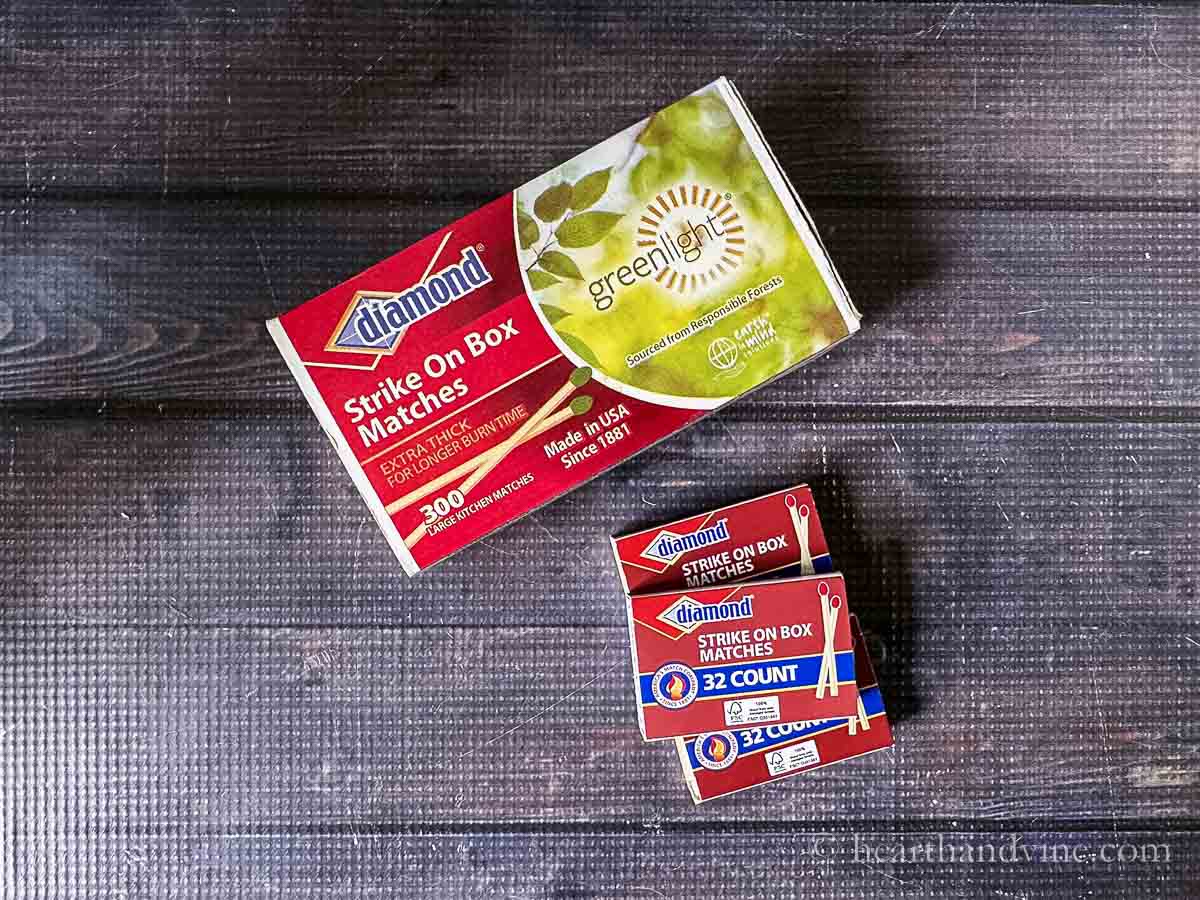 You can buy these little boxes at the dollar store or just about any store around. I've seen them in grocery stores and hardware stores. Nice sturdy boxes with cute wooden matchsticks inside.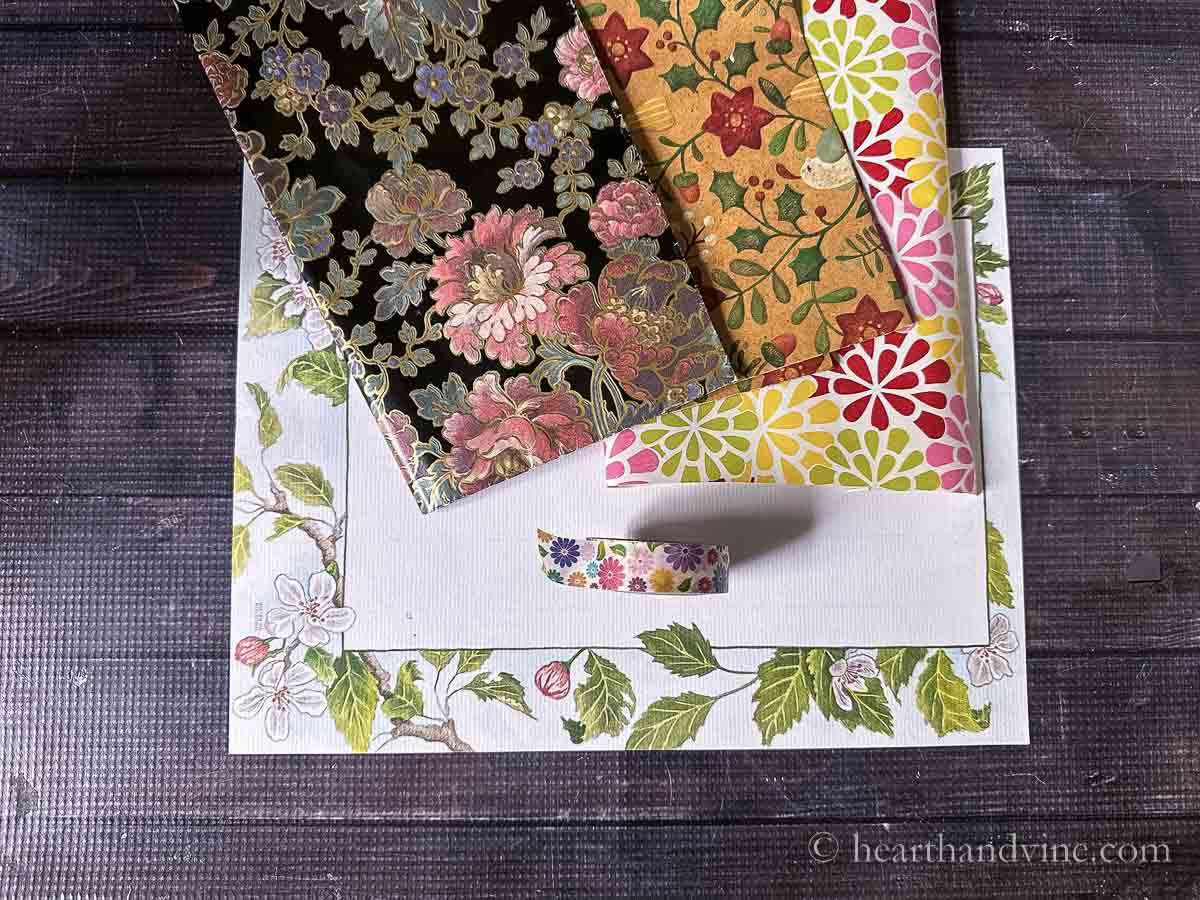 You probably already have some pretty wrapping paper or stationery that you can use. You could also try Washi tape if you have some.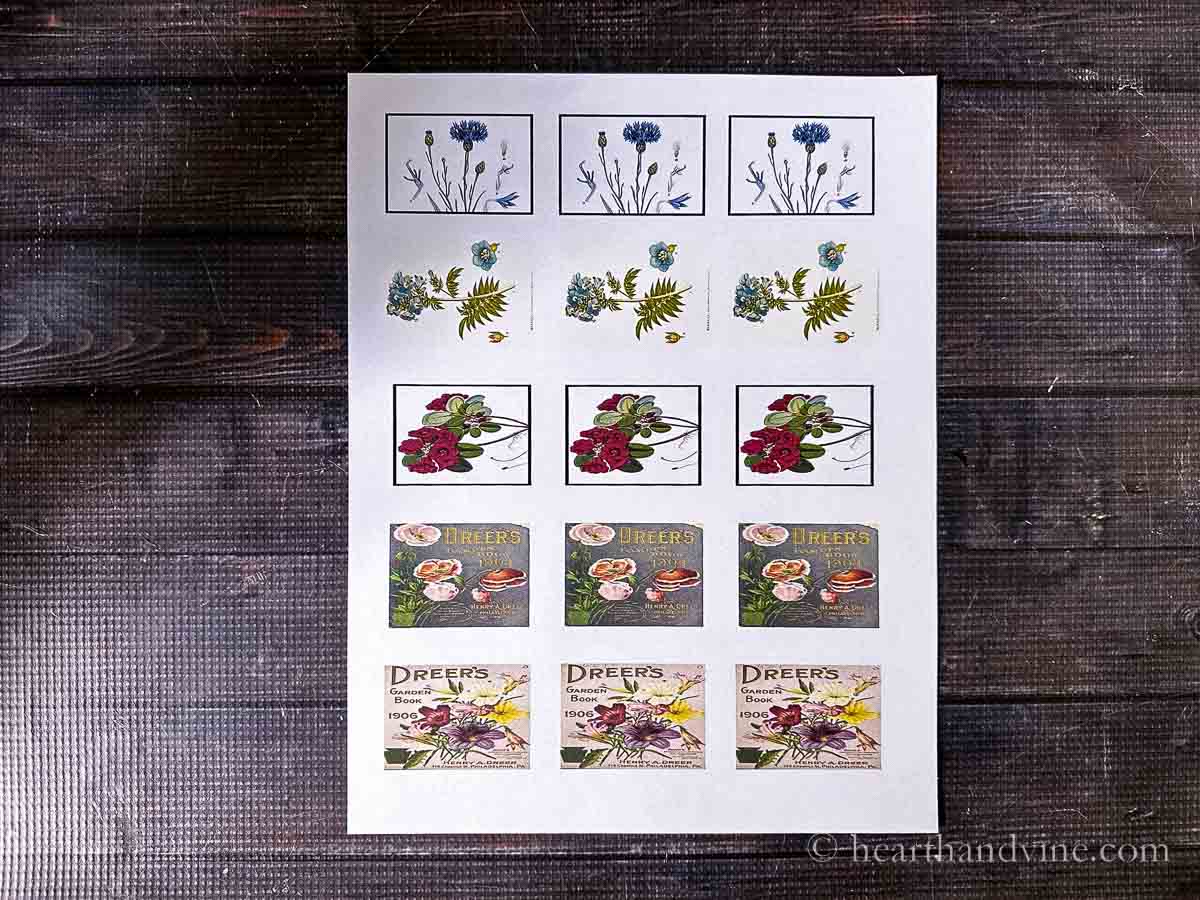 I've even created some floral prints for you to print out and use if you want.
How to Decorate Matchboxes
Make sure that you paint any markings or logos with some white craft paint first. If you are using dense paper where the print of the matchbox is not going to show through you can skip this step.
Once the paint has dried cut out 2 images. One for the front and one for the back of the matchbox.
Use Mod Podge or any white glue and brush it onto the outside of the matchbox leaving the strike plates alone.
Then carefully adhere the prints to the glue areas. Gently smooth out any wrinkles.
If you have washi tape you can just place strips along the top and bottom and over the sides of the matchbox a bit. I made them a little longer and then cut the strips to size with small scissors. This washi tape is see through so I had to paint the box first.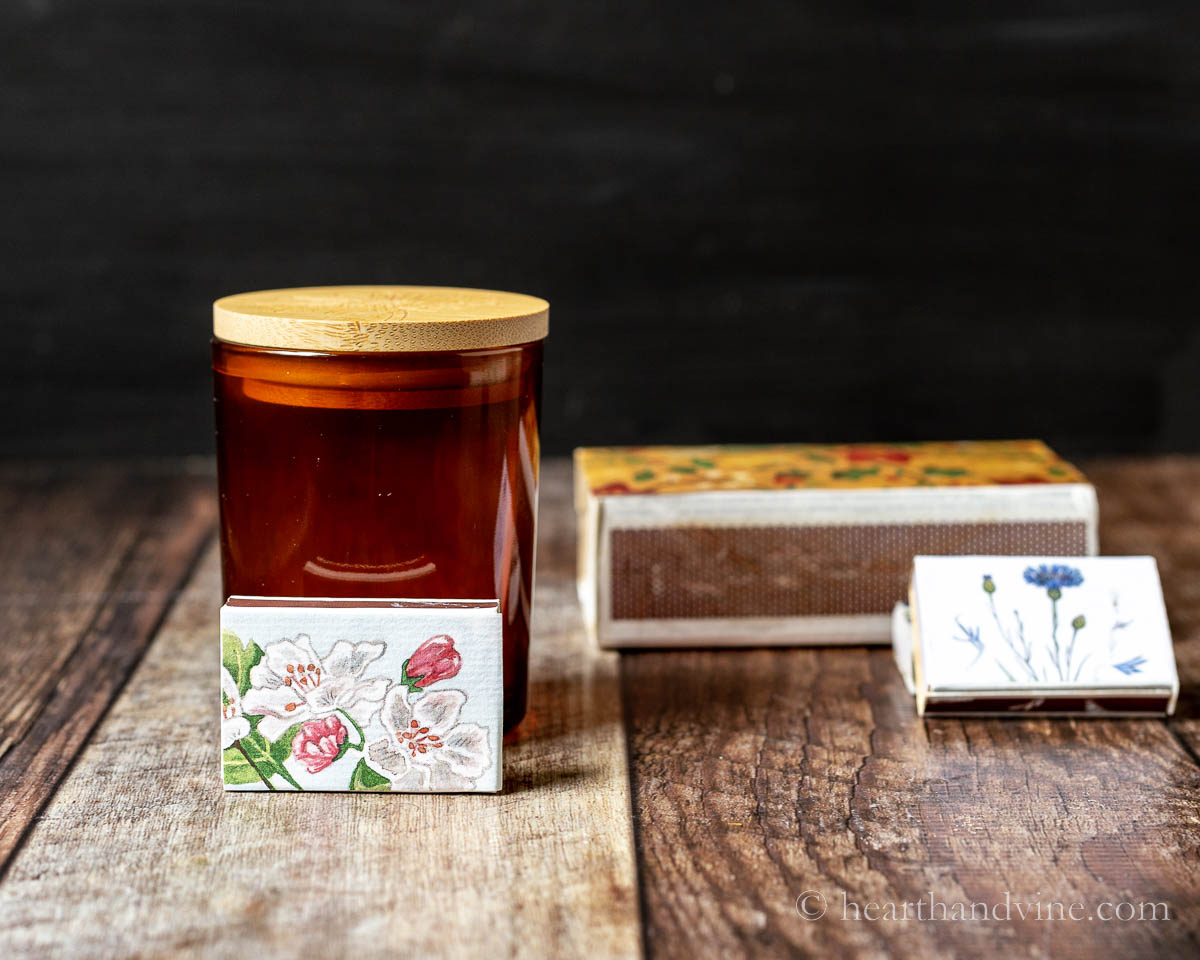 See how cute they look with a little glass candle.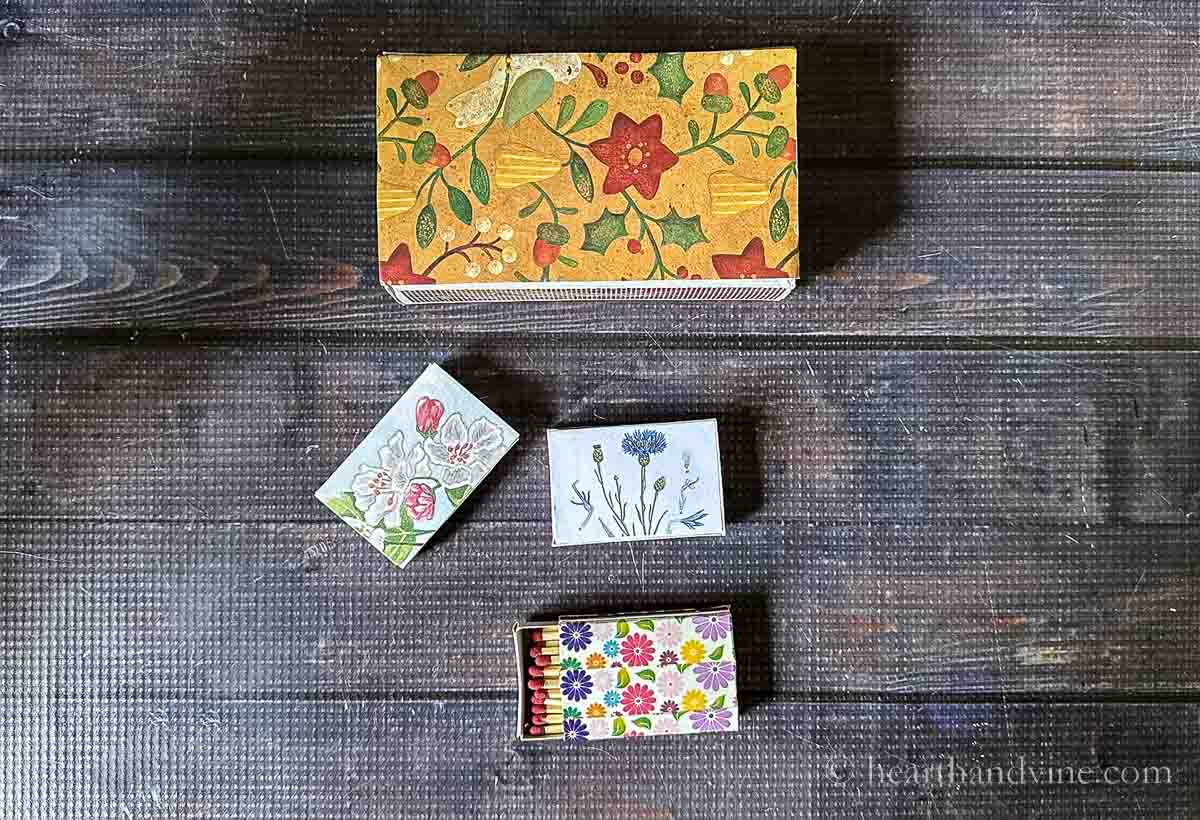 I also think they would make a great decoration anywhere in the house where you need matches. Near the fireplace or any candles you have ready to light.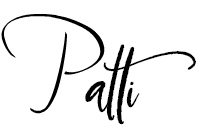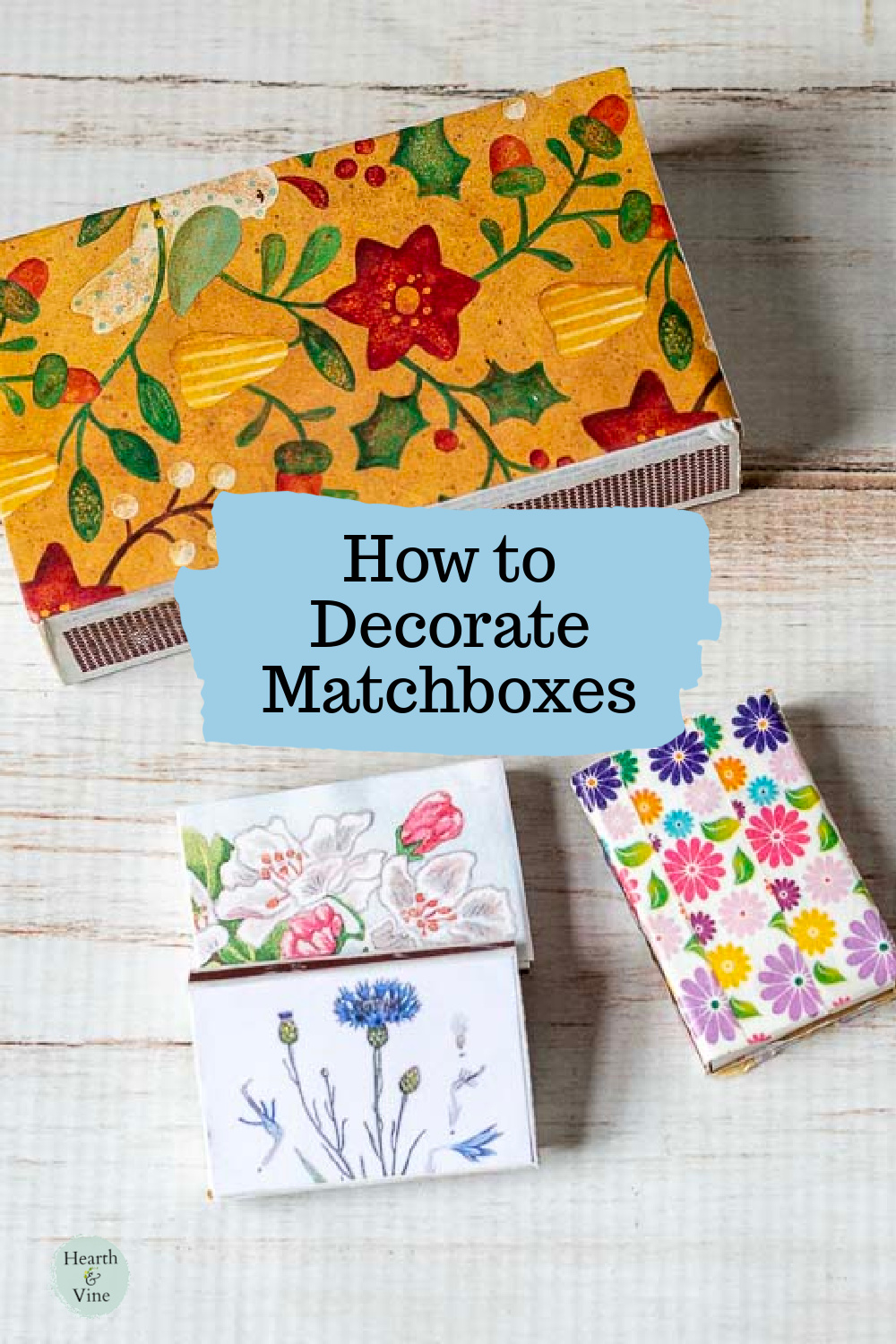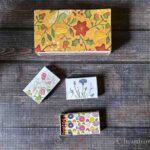 Print
Make Your Own Decorative Matchboxes
Use inexpensive matchboxes from the dollar store and cover them with pretty prints. Perfect for pairing with candle gifts or just a pretty way to display matches in your home.
Equipment
Color printer

Scissors

Paintbrush
Materials
Matchboxes

White craft paint

Mod podge or white glue

Various printed papers, wrapping paper, or washi tape.
Instructions
Paint the matchboxes white to cover the signage and logo. Consider painting over any other markings on the sides or near the strike plate.

Once dry cut out paper from the printables above or use your own wrapping paper or printed stationary.

Use some mod podge or white glue to adhere the printed paper to the matchboxes. Cover the top and bottom but leave the strike area alone.

If using washi tape place strips of tape along the matchbox to cover the top and bottom leaving the strike plates alone.