These DIY plant markers are a great use for old mason jar lids. Enjoy the free herb and vegetable labels that you can print out for yourself.
Plant markers and garden stakes are always nice to have. They are useful and can be decorative like this group of cute DIY plant markers I'm sharing today.
They are great for your own garden but would also make a nice gift. You could even simply stick one of these in a nursery pot as part of the gift. Similar to the garden charms made from clay that I shared in the past.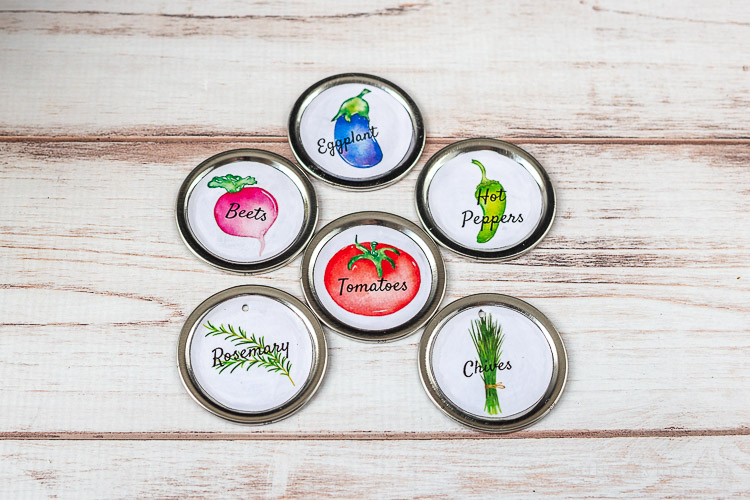 How to Make Garden Markers
All you need to do is print out your labels and glue them to the top of mason jar lids. If you don't have any old or leftover lids you can buy mason jar lids at the store or online.
If you have lids that have words on them you may need to use a heavier paper for your labels or cover the words with paint before gluing on the label.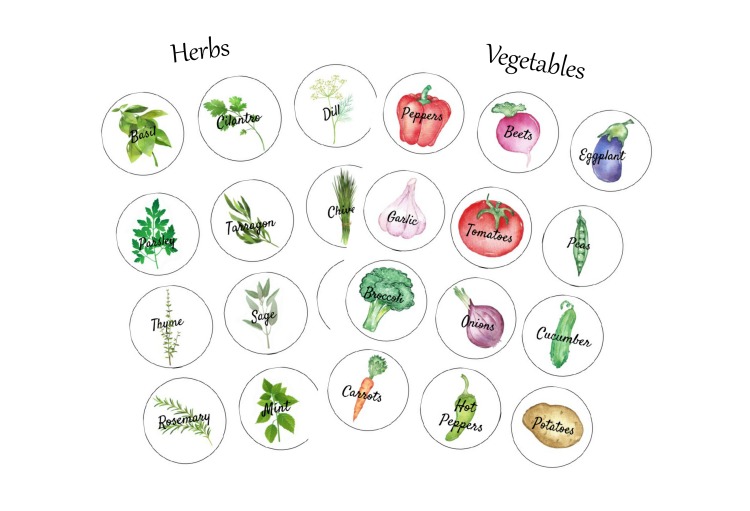 Feel free to print out and use these cute vegetable labels and herbal labels for yourself.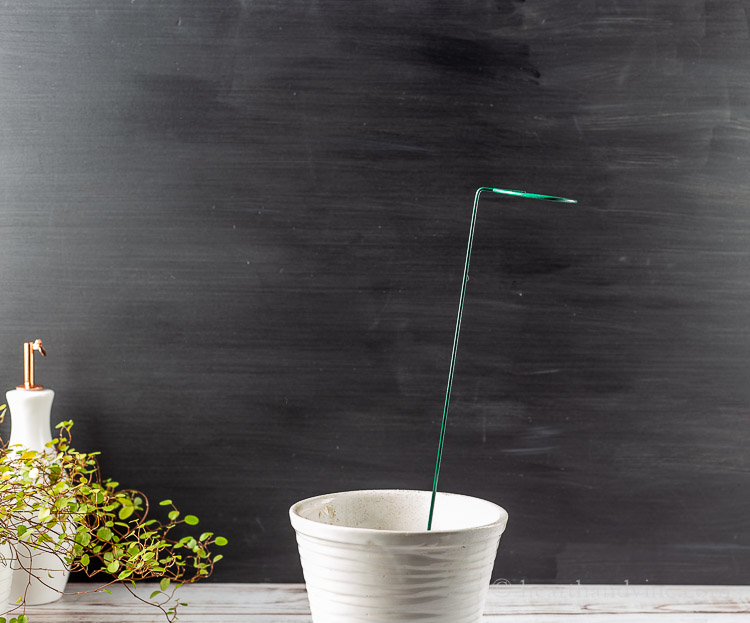 I used these plant stakes for my garden markers. They are actually support stakes.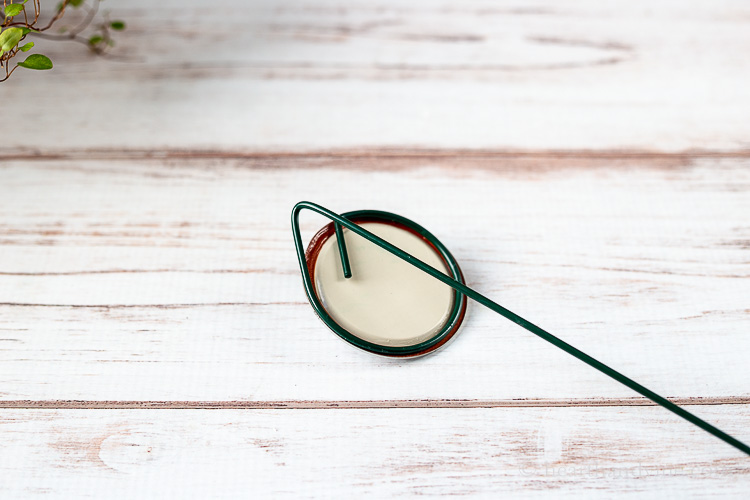 However, you can easily bend them down as shown above and glue the lid directly onto the round part. I was amazed that they fit perfectly. Use something like E6000 or Gorilla Glue to ensure it will stay in place.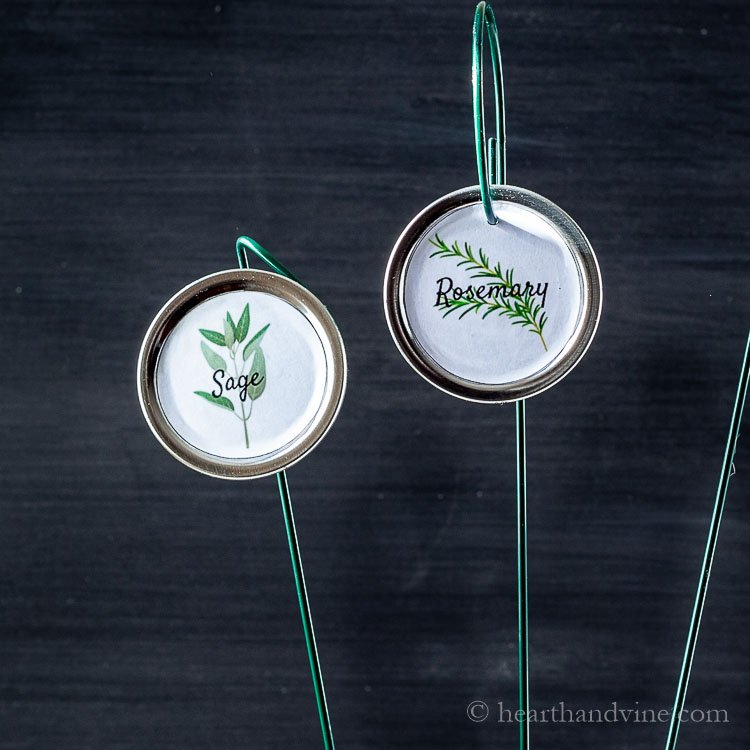 You can also twist the support stake around and punch a hole through the garden marker to hang it as shown above. It takes a bit of pressure but you can definitely use a paper punch to make a hole in the metal lids.
Finally, you could get thrifty and use a black wire hanger. Cut it down to size and either glue the lid directly to the wire (see above) or use some pliers to twist a loop that you can then hang garden marker on.
How to Protect the Garden Markers
I mentioned using Gorilla Glue and E6000 to glue the lid to the stake. Both of these are pretty durable and should last a while.
I would also suggest Gorilla Glue as a good spray adhesive to glue the label to the metal lid.
Finally, use a good sealant that will help with moisture and sun damage. I used several coats of this Krylon spray that is meant for indoor and outdoor use.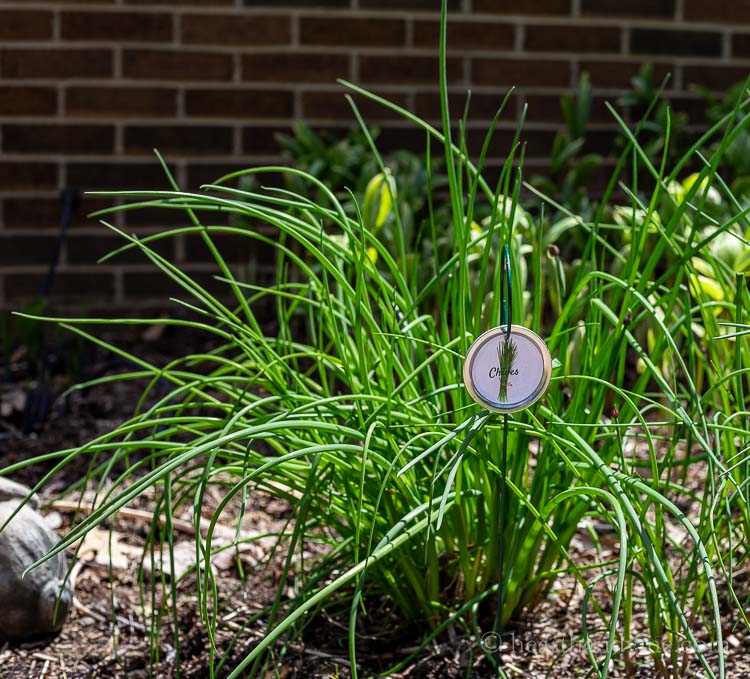 I love the way these plant tags look in the garden.