Making an antipasto tray is a perfect option when you have a large family like we do, and there are many opportunities to entertain. Sometimes we simply like having everyone over to enjoy good food, good drinks and great conversation. Entertaining can be a lot of work but it doesn't have to be exhausting nor does it have to break the bank.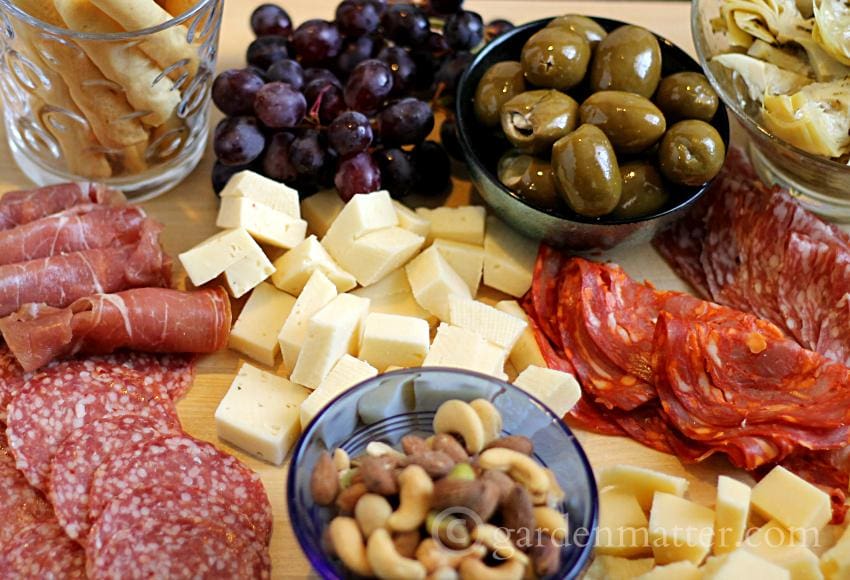 Typically when we have people over we offer appetizers, the main course and dessert. One easy dish that pleases a range of tastes is an antipasto tray. This is fun to make because you can get creative with color, texture, height and the result is a beautiful offering to greet your guests before dinner.
Possible Antipasto Items
cheeses - wedges or cut up in bite sized pieces
meats - thin slices of salami, prosciutto or capicola
olives
artichoke hearts
nuts
crackers
breadsticks
grapes or sliced fruit
marinated peppers
cherry tomatoes
Find a nice large platter. Grab a couple of small bowls and little cups to hold some of the items like the nuts, breadsticks and marinated items. This give the overall spread a more appealing look with varying heights and helps keep the liquid contained.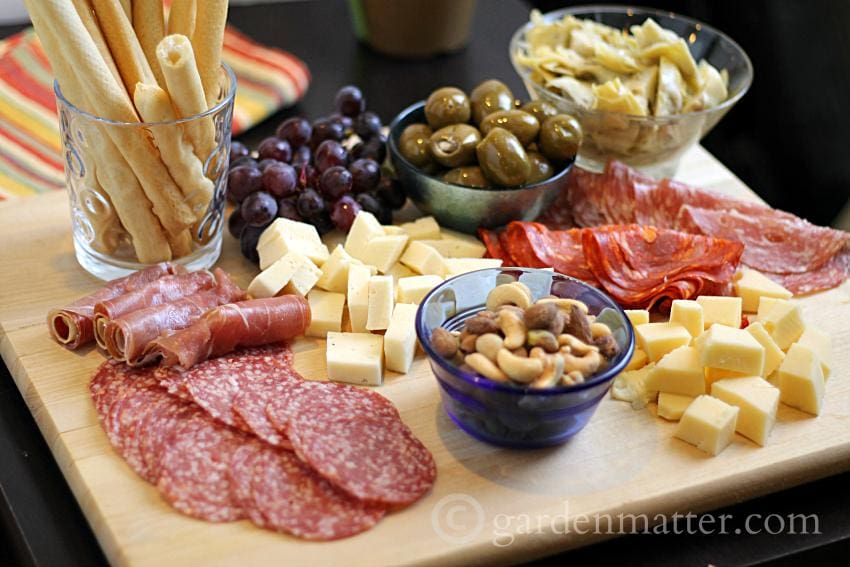 For a smaller crowd you can simply make one on a nice round tray with a bowl of something in the middle like the marinated fresh mozzarella balls seen here.
An antipasto plate is pleasing to the palate and the eye and simple to make. Because when you are entertaining you already have so many other tasks to complete, and let's be honest sometimes the simplest things are the best.
Tip: You can use any extra cheese to make Leftover Macaroni and Cheese.
You May Also Like:
Italian Stuffed Peppers for Any Day of the Week
Easy Elegant Sweet Potato and Black Bean Dip Rounds