This homemade Gardener's Hand Soap is all natural with essential oils and an exfoliating agent that is simple to make and will help get the dirt out from under your nails.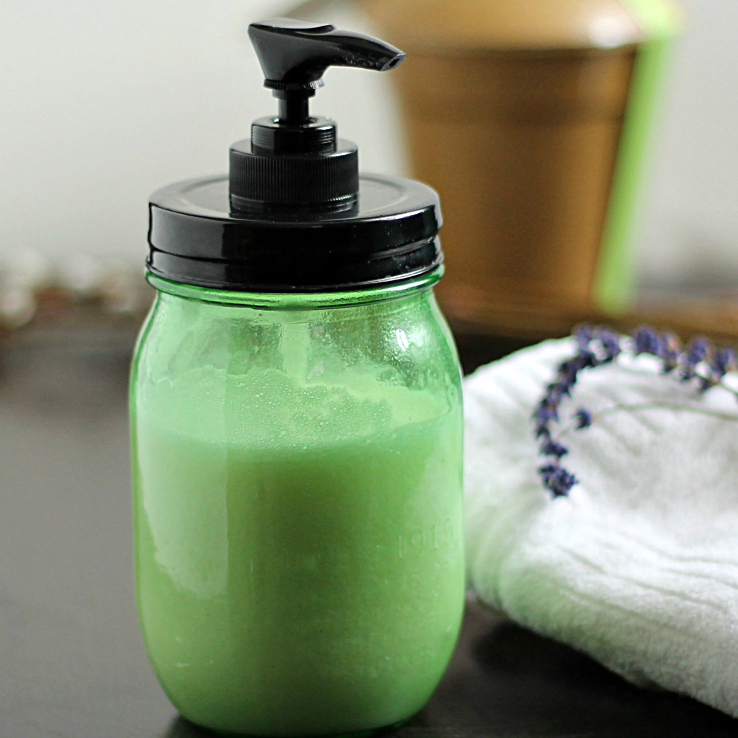 I couldn't resist buying some of the beautiful heritage mason jars in green. I also bought a pump and lid Factory Direct Crafts to make the jar into a handy soap dispenser which I think is a great look that I have been coveting for a while. They are not very expensive but if you have the time and the inclination you can easily make this yourself by using an old pump and drilling a hole in the lid. There are tutorials all over the internet.
Instead, I decided to try concocting a soap recipe just for gardeners. Well, okay anyone, but I had gardeners in mind. I wanted something with a little grit, a great smell, and maybe something special like a jewelweed tincture which is supposed to help with rashes and other irritants you can get while gardening.
I started with Dr. Bronners liquid castile soap. For extra grime removal, it used baking soda and added a little distilled water to get the right consistency and topped it off with the jewelweed, and some essential oils.
It works great and looks so pretty on the bathroom sink.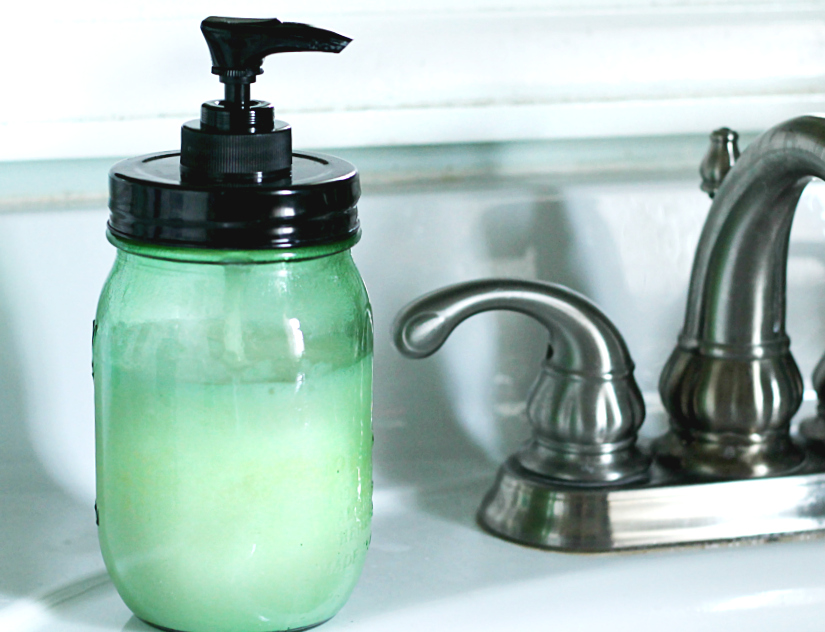 Gardener's Hand Soap Recipe:
1 cup unscented liquid castile soap
1/2 c baking soda
1/4 c distilled water
1 dropper of jewelweed tincture
10 drops of lavender essential oil
30 drops of lemongrass essential oil
Mix all ingredients together in a pint mason jar fitted with a pump. I chose lavender for its wonderful smell and many favorable qualities and lemongrass which also smells great is supposed to be good for sore muscles and joints. However, you use any fragrance you want or leave it unscented.
This recipe does not completely fill the jar but you can adjust it to do so if you want. I like to leave some space so that there is plenty of extra room to shake it up when the ingredients settle and separate and they will because I did not include any special emulsifiers.
I hope you give this gardener's hand soap recipe a try. I think it would be a nice treat for yourself or a nice gift for someone special.
You May Also Like: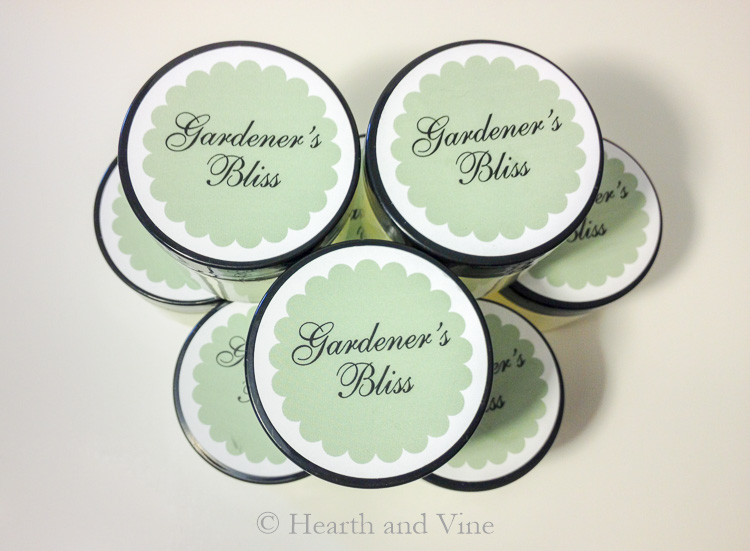 Click Here to Save to Pinterest!