Here are 10 appetizer recipes that you can make for your own party, or to bring to the next gathering. All are pretty easy to make and contain a variety of easy to find ingredients.
Want the recipe? Simply click on the image or recipe title below.
FINGER FOOD
Great in the summer time. Grape tomatoes are available all year long, and are consistently pretty good, so they would be a good substitute in the winter.
Sounds decadent but they are low-carb and great for portion control.
Yummy with or without cocktail sauce. We always make these at the beach, but there is no reason why you couldn't make this in the dead of winter too.
This is another great option for the carb watcher. There is no added fat to this recipe, and although I do give you a homemade dip recipe to go with the wings, they are pretty good on their own.
Spinach and artichoke with a Panko crust. You just have to try it.
Served warm from the oven and accompanied by a creamy blue cheese dip.
DIPS
This smoky dip is great with all kinds of fresh veggies, and I particularly like it with sweet potato fries.
If you like Hummus you will probably love this. It's basically hummus made with eggplant instead of chickpeas.
Serve with Scoops for a great party dip that you can adapt to your preferences.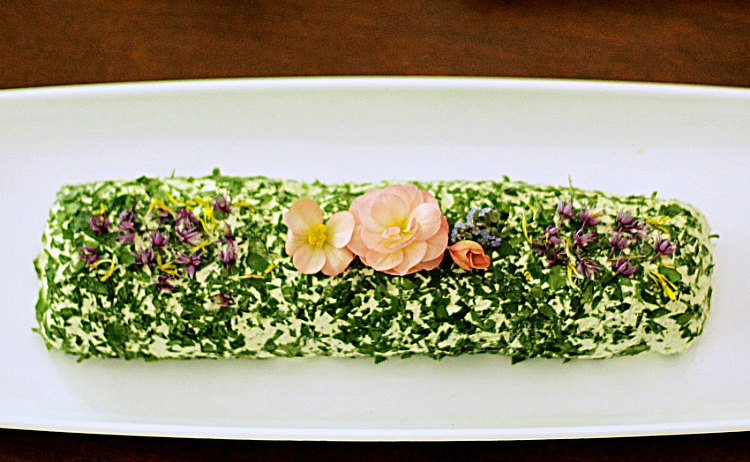 Herb Cheese Spread with Edible Flowers
This last one is full of flavor with fresh herbs and looks so pretty with edible flowers from the garden. Serve with crackers, pita or toast rounds.
There's something for everyone here.
Now you are set to try a few new appetizer recipes for your next party or invite. Of course, there's no reason you can't just make them for yourself too.
Enjoy.