A very good friend of mine mentioned that her sister bought a fall wreath, decorated with sunflowers and statice, for decoration as well as to feed the birds.
Sunflower & Coneflower Wreath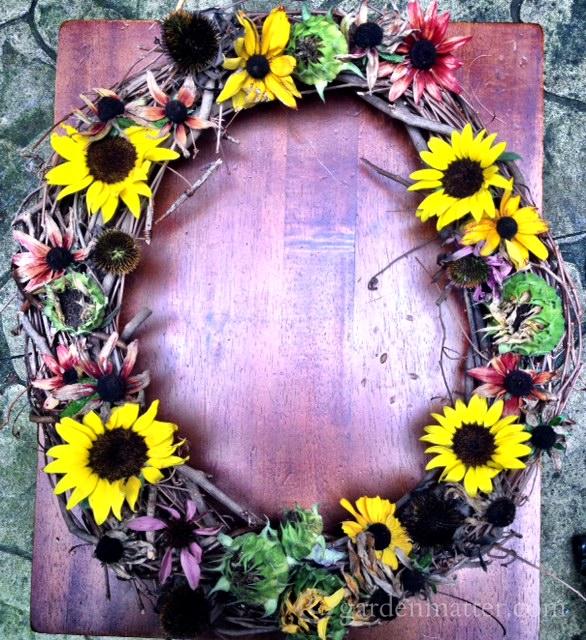 I loved this idea and decided to try my hand at it by making a wreath to hang on one of our shepherd's hooks on the hillside.
In addition to sunflowers I used coneflower and rudbeckia which the birds enjoy.
A grapevine wreath, a hot glue gun and some flower seed heads are all you need to make this pretty and useful fall wreath.
The birds will love you for it.