Learn about growing sedum, a hardy succulent that comes in both tall and short sizes, and are hardy enough to withstand harsh winter weather.
A while back I wrote about sempervivum, hardy succulents, commonly known as hens and chicks. These pretty succulents work well in all the beautiful arrangements in unusual containers, wreaths, and garden beds for people who have harsh winters.
But, there is another group of succulents, with hardy northern temperaments, similar to the sempervivum, called sedum.
Sedum are easy to grow, many withstand temperatures to zone 3 and most have beautiful foliage all season. Then in late summer and fall when many others have faded, they bloom.
Sedum is considered a perennial, a plant that dies back to the ground in winter and comes back in the springtime year after year.
Several sedums are tall and though they look great in the landscape they will obviously not work in cute little arrangements in hypertufa containers.
However, there are many sedums that are ground covers and they work great in small containers. Let me show you a few of mine.
The first few pictures are of Sedum 'Maestro.' I actually bought this one for its beautiful dark foliage. This sedum grows about 18 inches tall and like a sunny location.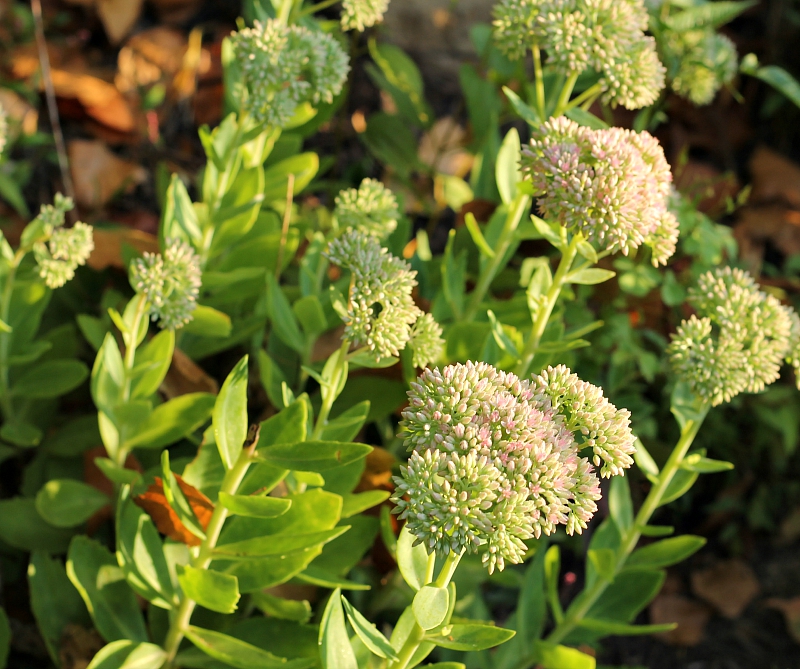 The picture above is called Sedum 'Brilliant' for its brilliant pink flowers.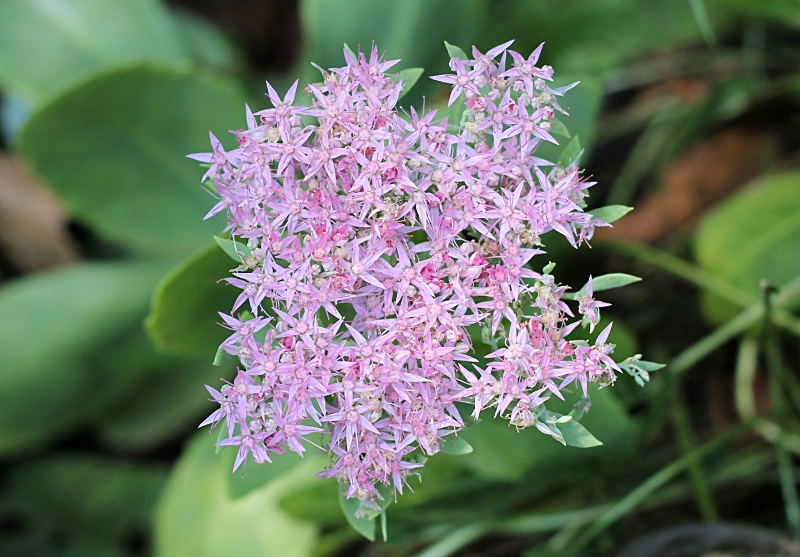 Sedum 'Brilliant' is similar to 'Autumn Joy' which can be found everywhere as it is extremely popular and has a darker flower. In 1993 Autumn Joy was given the Royal Horticultural Society's Award of Garden Merit.
Here's a pretty sedum ground cover that works well in containers and other crafts such as living wreaths.
This one has pretty green leaves with dark red stems and reaches about 4 inches tall, with a nice spreading and sprawling habit.
This one has a blue-green leaf that turns dark purple in the late summer.
One thing to remember when buying the ground covers is that they are easily divided so you can use them in more than one setting or share them with a friend.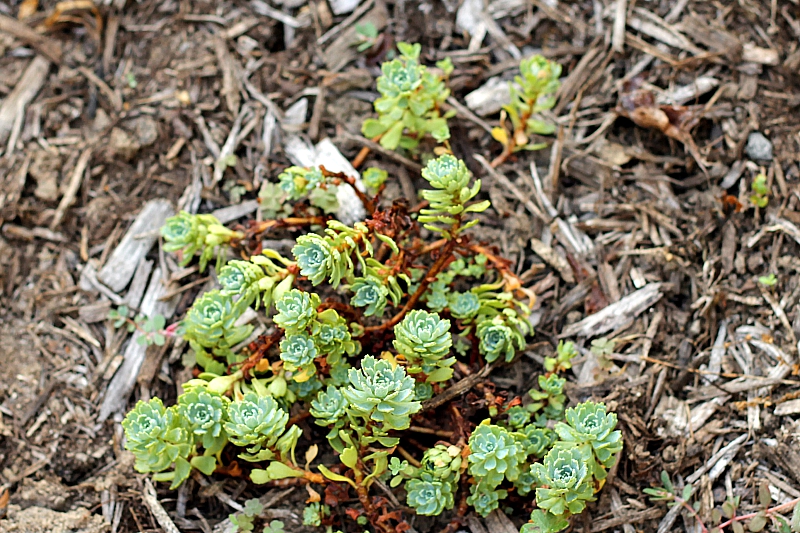 Here's a final ground cover with a pretty rosette shape. This one was separated. I planted some in the ground.
The rest was planted in this pretty hypertufa container with some other succulents.
Growing Sedum Conditions
Hardiness Zone: They are hardy from zones 3 -10. That's quite a range!
Light: Full sun is best (6 or more hours of direct sun). However, some may do ok in partial sun.
Water: Minimal once established. In the first year or so you may need to keep an eye on the sedum but after that, it's pretty drought tolerant.
Soil: Sedums grow best in well-draining soil.
These lovely perennials are drought tolerant and offer interest throughout the season. When growing sedum, leave the seed heads on for winter interest or use them in your home decor.
Succulent lovers take note; if you live in the north, stick with sempervivum or sedum, and your plants should come back again and again.