This DIY gold mercury glass candle holder project is so affordable and fun to make. A great way to add a little glitz and glam to your home with very little time or money.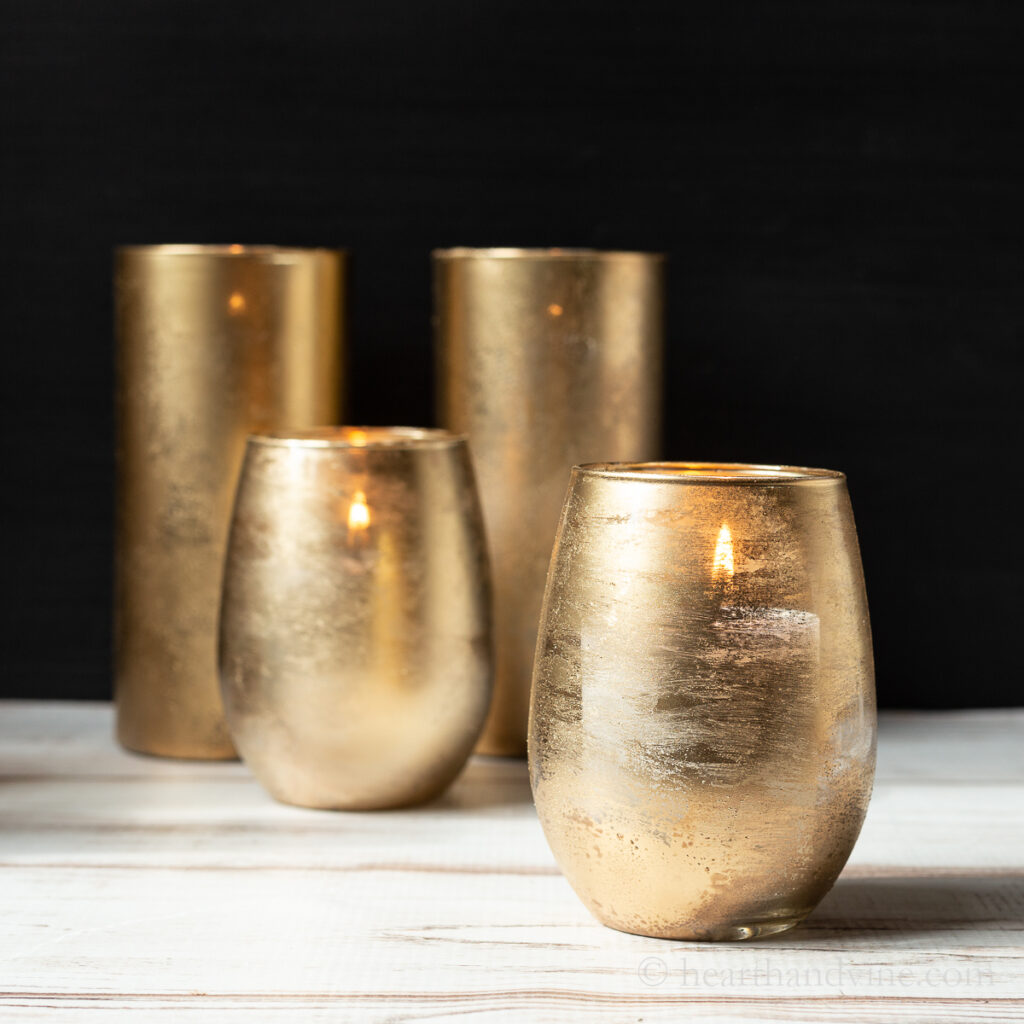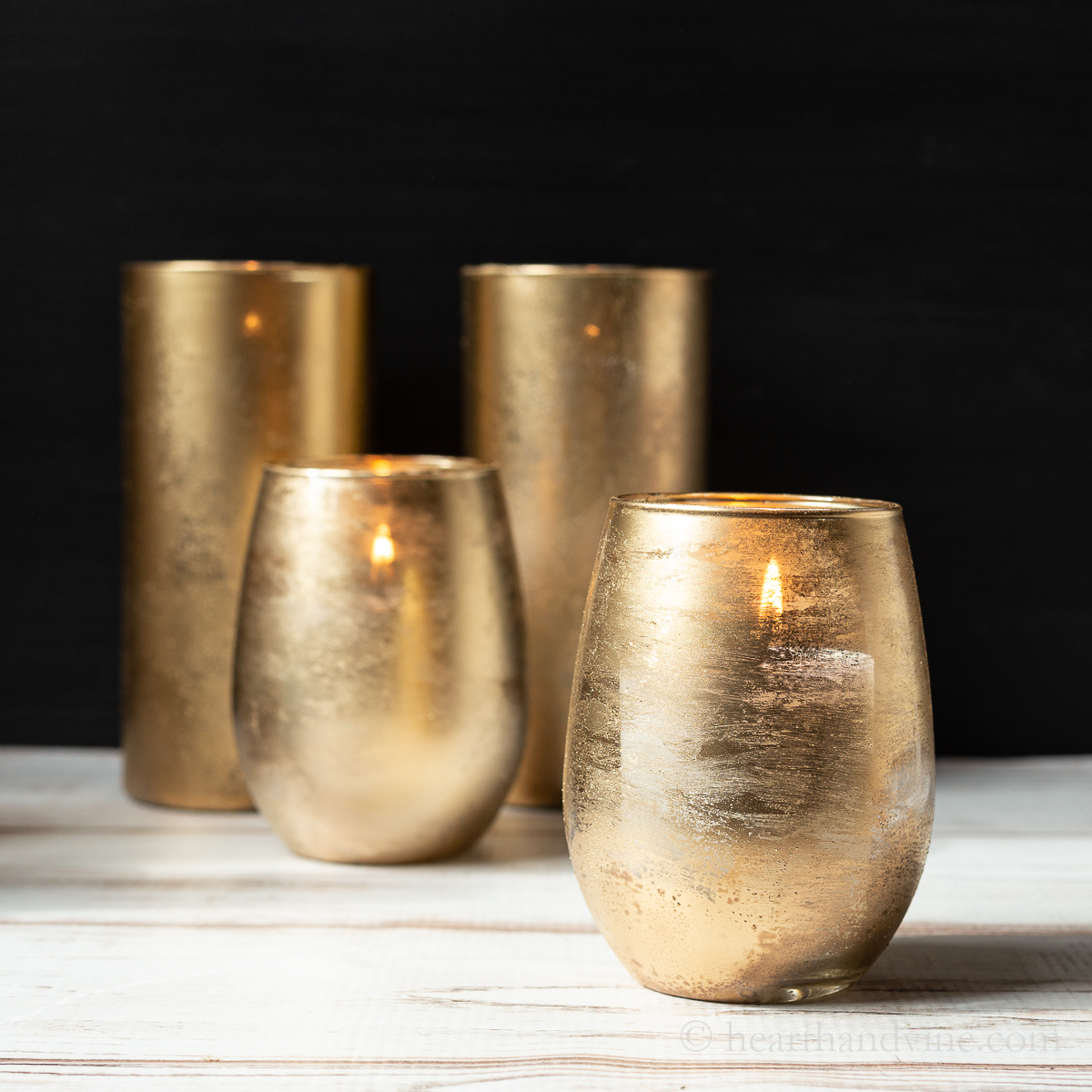 I've made silver mercury glass vases in the past but I wanted to add a little warmth to my fall mantel and thought, how about gold mercury glass candle holders.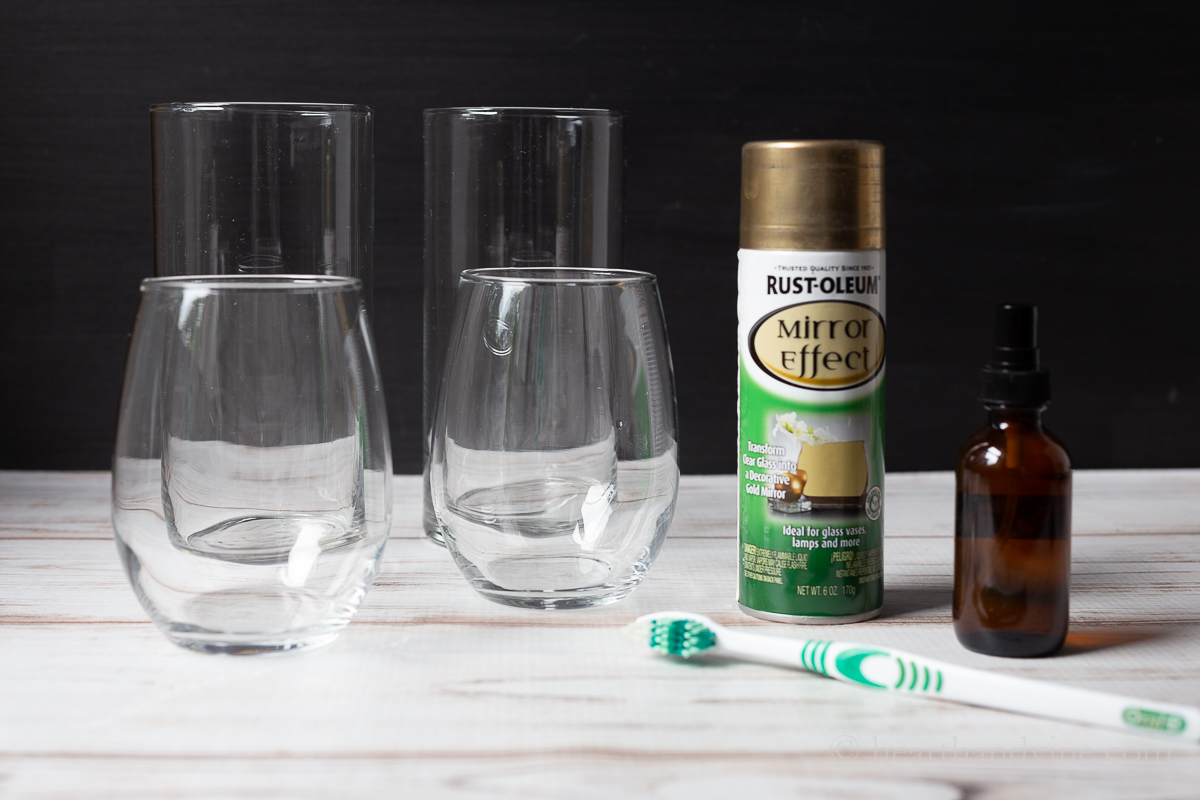 How to Make Gold Mercury Glass Candle Holders
All you need is glasses, mirror spray paint, a soft rag, and a fine mist spray bottle with vinegar and water. I also used an old toothbrush for a linear effect.
These glasses came from the dollar store. However, you can use anything you might already have at home, even empty glass food jars. Thrift stores are also full of old glass vases and other glassware perfect for this project.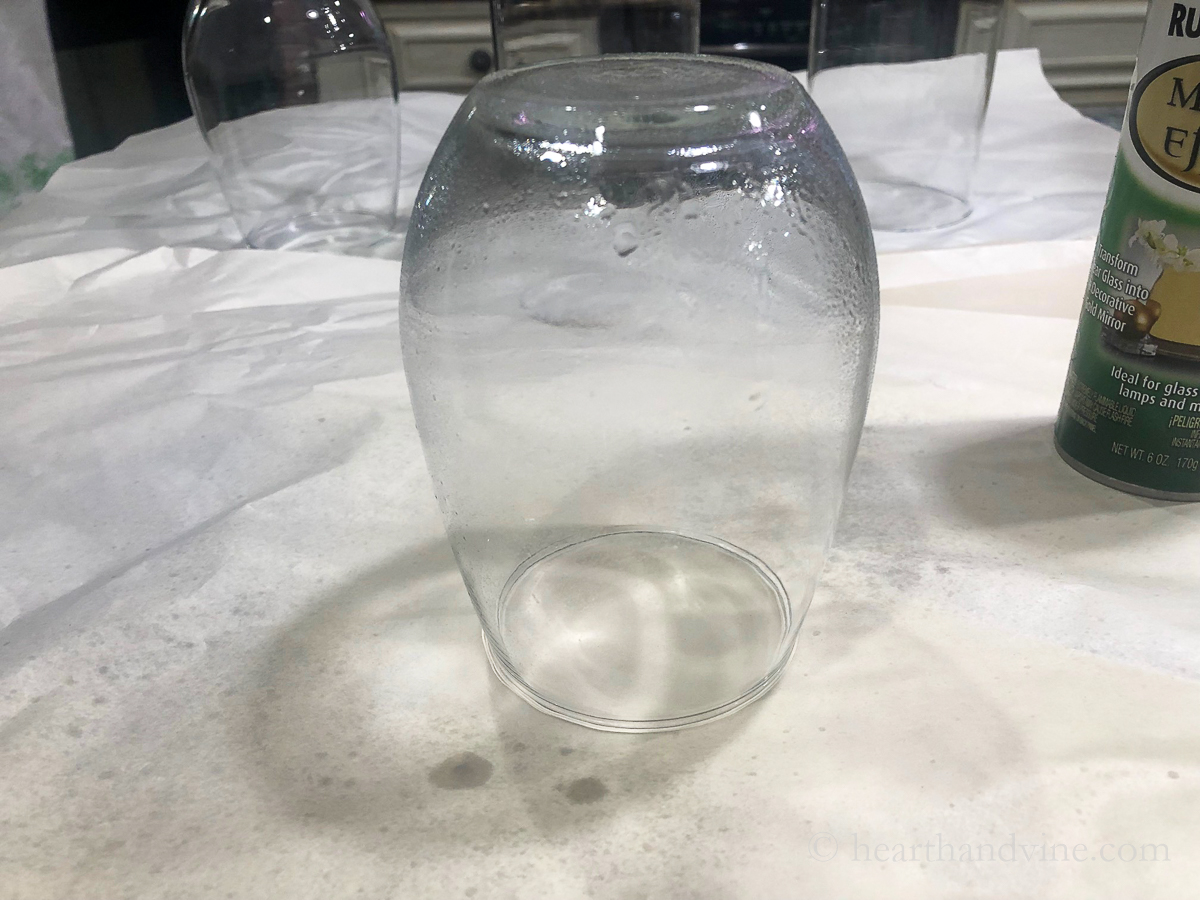 I started by turning my glasses upside down. This is because I knew that I wanted to burn a candle inside and that might ruin the paint effect. After you make sure that the glass is clean and dry spray some vinegar and water mix all over. I used a 50/50 mix of white vinegar and water in a fine mist spray bottle. The fine mist works better in my opinion because it causes less dripping. However, you can blot up drips with a paper towel.
Next, you spray on the mirror paint. Wait just a bit and then start to remove the paint by dabbing it here and there with a soft rag or paper towel. I also tried using an old toothbrush to make lines across the glass.
You can continue to repeat the process a few times until you feel satisfied with the way the mercury glass looks. It's really so easy. However, if you are nervous just use an empty food jar and practice first.
I love the glow from the candles inside these pretty gold beauties. They will look perfect for fall and I'll probably reuse them for the holidays too.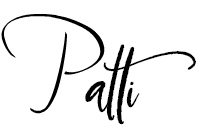 Print
How to Make Gold Mercury Glass Candle Holders
This easy and fun gold mercury glass candle holder project is perfect for adding a little glam to your space without a lot of money or effort.
Equipment
Fine mist spray bottle

Old toothbrush

Paper Towels or soft cloth
Materials
Glass candle holders or any glass that can hold a candle

Mirror spray paint in gold

Vinegar
Instructions
Prep your area for spray paint. Work in a well-ventilated area or outdoors.

Wash and dry the glass inside and out.

Turn the vase upside down.

In a fine spray bottle mix water and white vinegar in a 50/50 solution.

Spray the glass all over.

Use a paper towel or rag to blot up drips.

Next spray the gold paint

Wait for 20-30 seconds

Use an old toothbrush to make lines in the paint and/or use a cloth or paper towel to dab here and there on the gold paint removing it.

Wait for a minute or two and repeat if desired.
Notes
There is no right or wrong way. Enjoy playing with the process. Pick up an extra glass or use an empty pickle jar to practice on if you want but you don't need to.