This recipe for holiday mashed potatoes is super easy. It tastes great with or without gravy, and can be made a day ahead, saving you time and worry.
My mother often served mashed potatoes with our dinner. I mean, who doesn't love mashed potatoes? But, during the holidays, or even at a special dinner, she would serve what I call holiday mashed potatoes.
Holiday Mashed Potatoes
They are really easy to make, and work well with any main entrée. Basically all you do is make mashed potatoes, and add in some extra decadent ingredients. Do they work well with gravy? Of course they do, but you don't really need it.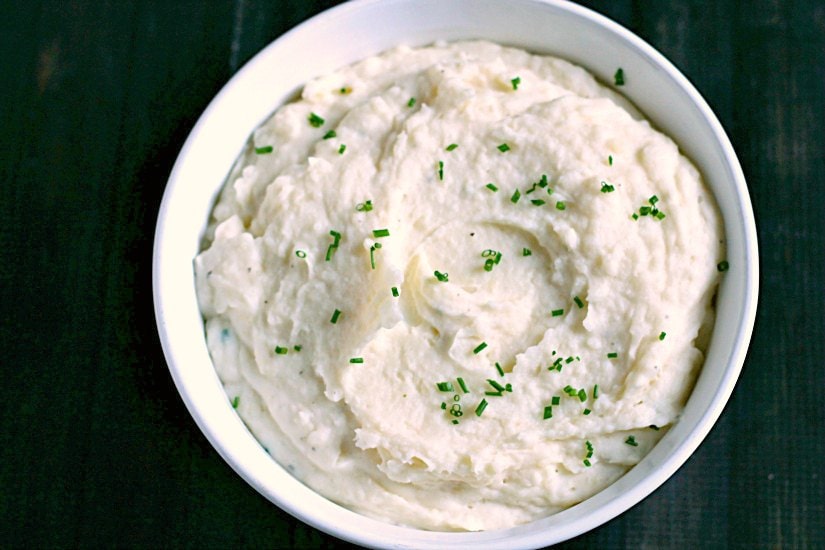 The best part is that these are great to make a day ahead, and the reheat in the oven.
Holiday Mashed Potatoes
Ingredients
5 lbs Idaho potatoes
1/2 stick of butter, 4 T
1/2 cup of milk
8 oz of cream cheese, softened
8 oz package of french onion dip
1 T chives, optional
Instructions
Peel and dice potatoes.
Boil until fork tender and drain.
Beat on medium for a few minutes.
Add butter and some of the milk.
Continue to beat potatoes adding milk until you get the consistency desired.
Add cream cheese, french onion dip and chives.
Blend well.
Serve or place in a casserole dish with a lid and refrigerate.
You May Also Like