These homemade air fresheners are super easy and cheap to make. A great safe substitute for burning scented candles.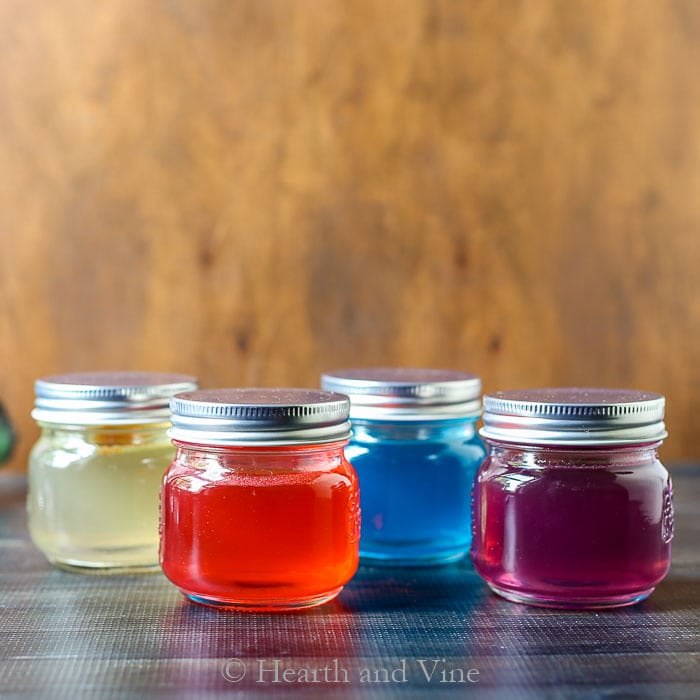 You may have already made these simple scent gelatin air fresheners. I wanted to give them a try and I'll say that they did not disappoint.
I love a good scented candle but anytime you are burning something there can be a safety issue. Especially if you have a curious pet that loves to stick its nose in everything.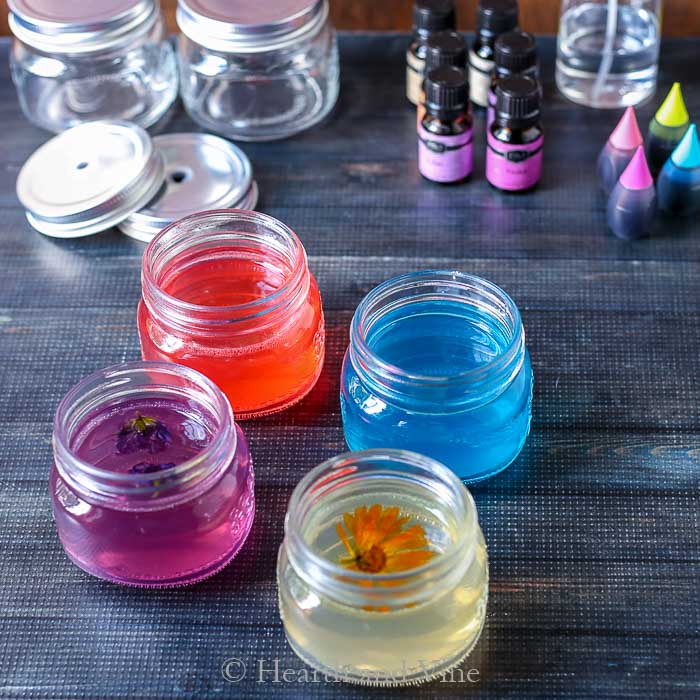 This post contains some affiliate links (that means if you make a purchase after clicking a link, there's no additional cost to you, but I will earn a very small commission. ) Click here to read my full disclosure policy.
FYI: The Image above shows some lids with holes in them. That's because the jars linked below actually come with both regular lids (no holes) and lids with holes. The holes were meant to be used with straws for drinking. I just liked the size and price of these jars but will probably not use the lids with holes. They offer extra protection from spills but not enough fragrance.
Homemade Air Fresheners
Supplies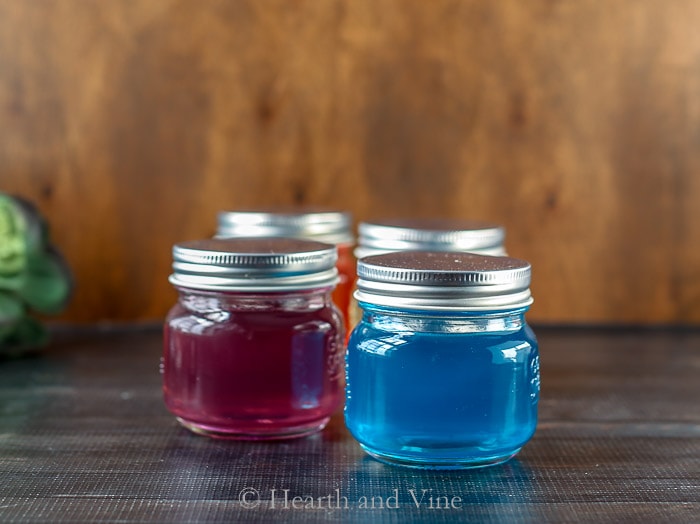 How to Make Gel Air Fresheners
Place the water in a saucepan
Sprinkle the gelatin packets on top
Heat and stir until the gelatin is dissolved.
Remove from heat and stir in salt.
Carefully pour the gelatin into small jars.
Add your fragrance and color.
Cover the jar with a lid and let sit for 24 hours.
Remove lid and enjoy.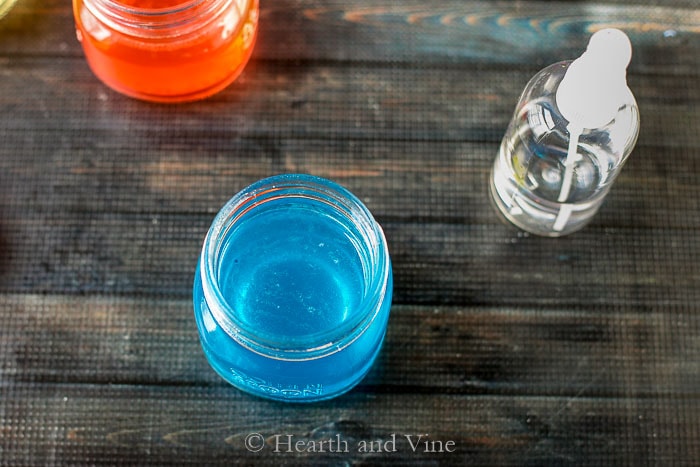 A couple of notes:
I used 1/2 teaspoon or about 50 drops of fragrance oil. I wanted to give one to my daughter and she said her and her roommates are enjoying floral scents. They are a little harder to come by in essential oils, so I opted for fragrance oils. They smell great but are not as fragrant as I'd like, so I'm suggesting that you double this amount and use a whole teaspoon or 100 drops of fragrance oil.
The gelatin seems to have some bubbles on the top, so I use a fine spray mist of isopropyl alcohol to tame them. This is a trick I learned with making melt and pour soap and worked well in this application too.
I placed the pressed flowers near the top but made sure to add some additional gelatin on top. Not that it really matters because the gelatin will dissipate and the flower will eventually show up. I think it would be fun to try placing the flowers on the bottom or sides of the jars too.
Be careful as the liquid gelatin is very hot. You can use your everyday pots to make the gelatin but I suggest using a plastic spoon for stirring the fragrance and food coloring.
I'm not sure how long these will last. My research says up to a month. I'll come back and update this post.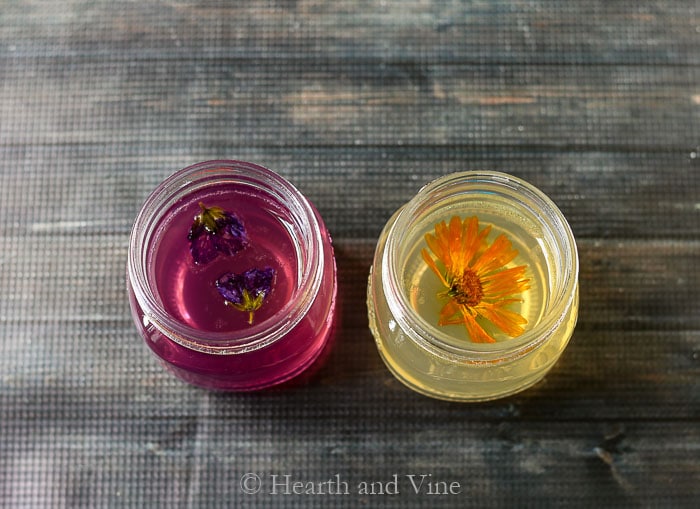 This is another great way to use your pressed flowers. I think any dried flower would work. Dare I suggest silks?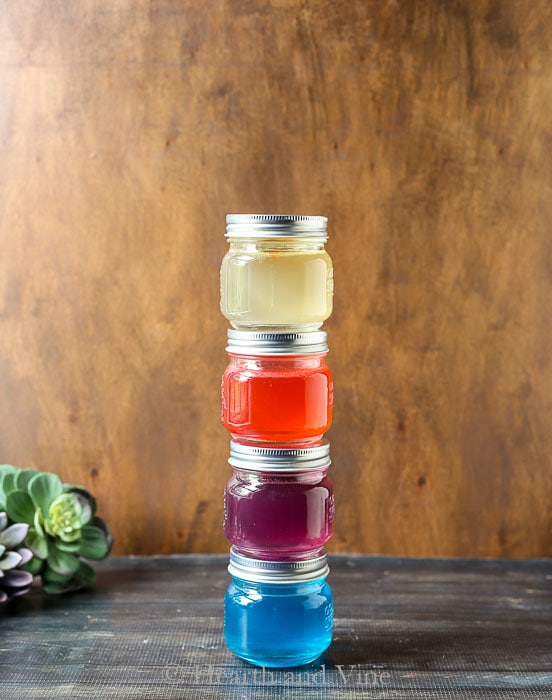 These homemade air fresheners would be great for college because most ban candles in dorm rooms.
Just another fun DIY project that would make a great gift.