This recipe for echinacea and ginger homemade cough drops is easy to make with many ingredients you already have on hand.
When my sister and I owned the herbal gift shop, echinacea was a very popular herbal supplement, reputed for boosting your immune system.
Though I have no medical training and make no claims to the benefits of echinacea, I thought it would be nice to make some cough drops with echinacea for my family.
How to Make Homemade Cough Drops
Basically you are making candy by boiling water and sugar in a 1 to 1 ratio.
The first time I tried this I used 1/4 c honey with 3/4 cup sugar. This did not work. The honey kept the cough drop from hardening.
First I made some echinacea and lemon herbal tea and added some fresh ginger. After it steeped I strained it and used the liquid combined with a cup of regular white sugar to make the cough drops. Make sure you do this on a tall pot so that there is plenty of room for the mixture to boil. It took about 10 minutes for the tea and sugar to reach the 300 mark.
Using a plastic ladle I poured them into a pan of powdered sugar with little divots I made with the handle of a spatula. The hot mixture looked like mercury as it slid into place.
At first they smelled a little funny, and they were brown from the tea so I was worried that wouldn't be any good.
However, they tasted great. Though the second batch did not have any honey, it still tasted like honey with a hint of ginger.
You can experiment with different teas or just use water. If you want to add other flavorings you can do this just after your remove the pot from the heat.
I used teabags but you could easily make your own tea from herbs in the garden.
So many possibilities. And, wouldn't these make a nice gift?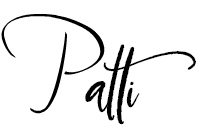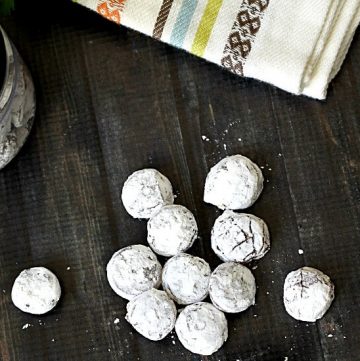 Homemade Echinacea Lemon & Ginger Cough Drops
Additional Time:
10 minutes
Create your own homemade cough drop with echinacea, lemon and ginger for a tasty, soothing treat.
Ingredients
1 cup Herbal Tea or Water
1 cup Sugar
powdered sugar
peeled and chopped ginger about 1/4 cup
Instructions
Steep tea bags and ginger for about 10 minutes and strain.
Combine 1 cup of herbal tea with 1 cup of sugar. Make sure you do this on a tall pot so that there is plenty of room for the mixture to boil. Attach a candy thermometer to the side of the pot.
Heat on high heat stirring until the sugar dissolved and then don't touch it.
In the meantime, place a layer of powdered sugar in a shallow pan and make divots to pour the mixture into. I use the handle of a large spatula but anything will do.
Once the mixture reaches 300 remove the pot from the heat, and let it settle so that the foam from boiling subsided.
Then using a small plastic ladle to pour the mixture into the powered sugar.
Allow to cool until firm.
Toss in the powdered sugar to coat and place in an air tight jar.
Nutrition Information:
Yield:

24
Serving Size:

1
Amount Per Serving:
Calories:

53
Total Fat:

0g
Saturated Fat:

0g
Trans Fat:

0g
Unsaturated Fat:

0g
Cholesterol:

0mg
Sodium:

1mg
Carbohydrates:

14g
Fiber:

0g
Sugar:

13g
Protein:

0g
Nutritional information for the recipe is provided as a courtesy and is approximate only. We cannot guarantee the accuracy of the nutritional information given for any recipe on this site.