My husband's homemade gravy is so good that even when we are not hosting, the family asks him to make it for holiday dinners.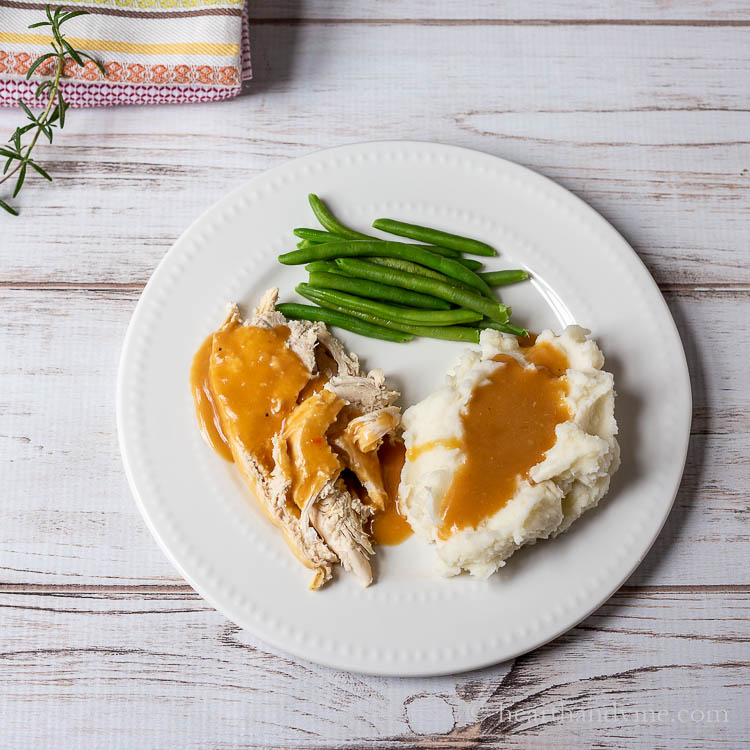 For years we have been hosting Thanksgiving at our house and this year my brother will be hosting. He loves Phil's gravy so much that he asked if he would make the gravy for our dinner.
I thought since so many like his gravy I would share a recipe for those of you who may want to try making their own gravy this year. In this post, we are working with a roast chicken. However, the same technique applies to turkey, or really any roast you cook in the oven.
This post contains some affiliate links (that means if you make a purchase after clicking a link, there's no additional cost to you, but I will earn a very small commission. ) i.e. as an Amazon Associate, I earn from qualifying purchases. Click here to read my full disclosure policy.
Making Pan Dripping Gravy
Step 1 - Make Homemade Stock
Start by combining carrots, celery, and chopped onion into a saucepan filled with water.
Add all the giblets and the neck bone that come from inside the bird.
If you don't have any giblets you can add a cube of bullion instead.
Let the stock simmer on the stove for about 30 minutes.
Then strain out the vegetables and chicken parts and keep the strained liquid in the saucepan for later.
Step 2 - Deglazing the Roasting Pan
When the roast is finished cooking in the oven remove it from the roasting pan.
Take the roasting pan over to the stove and turn the burner up to medium-high heat.
Add one cup of white wine (or red) to the pan. Cooking wine or stock will also work.
Use a heat proof rubber spatula to scrape all the bits from the bottom of the pan.
Then strain out the pan drippings from the liquid.
Next pour the strained liquid into a fat separator.
Then pour the liquid from that has separated from the fat into the saucepan with the homemade stock.
Look at how beautiful the color is from the pan drippings and wine.
Note: If you don't have wine available you can use cooking wine or some stock.
Isn't it crazy how well this little plastic gadget works?
Step 3 - Making the Roux
After you pour out the separated pan dripping liquid you are left with fat. Use this fat along with flour to make a roux.
Start with 2 tablespoons of fat in a small frying pan.
Sprinkle flour a little at a time over the fat on high heat all the while stirring with a high heat rubber spatula. Typically you will use an equal ratio of fat to flour.
As the roux cooks it will start to bubble. Continue stirring to make sure the roux does not burn.
You will know when it's done when it starts to thicken and looks like oatmeal.
Step 4 - Making the Gravy
Bring the pot containing the stock and pan dripping liquid up to a low boil.
Whisk in the roux and continue whisking until the liquid thickens making the gravy.
Taste the gravy to see if you want to add more salt or pepper.
If after a few minutes it doesn't seem thick enough reduce the heat and make more roux.
If the gravy seems too thick you can add some water, wine, or stock to thin the gravy to your desired consistency.
The color is so beautiful! Perfect for chicken and holiday mashed potatoes.
There you have it. The secret recipe is out and now you can make a delicious homemade gravy from pan drippings for your family.
However, be careful, you might find yourself in the position of being the "gravy maker" from now on.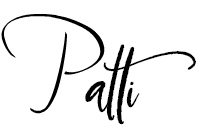 Click Here to Save to Pinterest!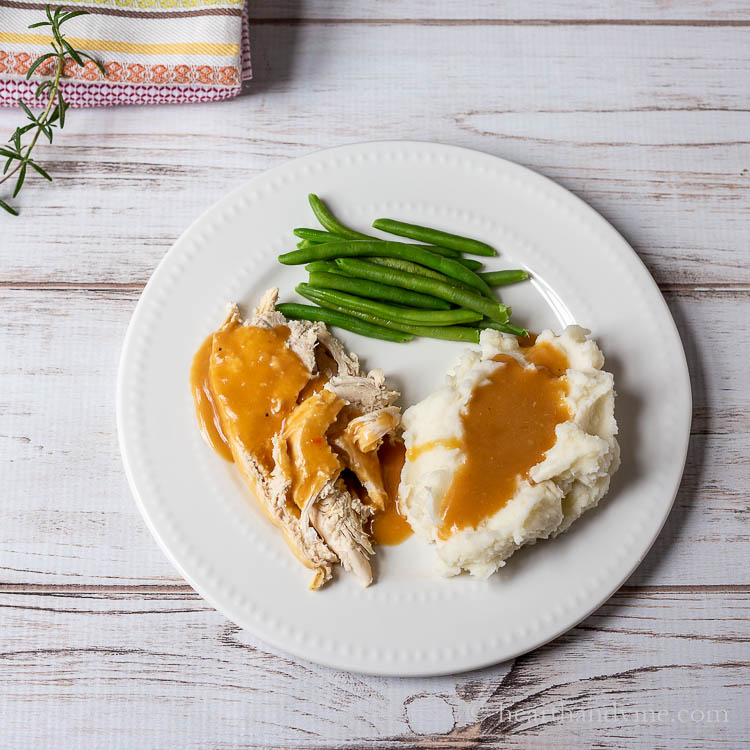 Homemade Gravy with Pan Drippings
Total Time:
1 hour
10 minutes
Homemade is always best. See how we make our homemade gravy from pan drippings for a delicious dinner everyone will rave about.
Ingredients
Homemade Stock
1 - 2 carrots peeled and chopped
1/4 onion chopped
2 ribs of celery peeled and chopped
chicken giblets and/or neck (substitute turkey parts)
4 cups of water
salt and pepper to taste
Deglaze
Roux
4 tablespoons chicken fat (or turkey)
2 - 4 tablespoons of all-purpose flour
Instructions
Make a homemade stock by simmering carrots, celery, onion, chicken giblets/neck, salt, and pepper covered with water in a saucepan for 30 minutes to an hour. Remove and strain out the vegetables and giblets/neck.
Put the strained liquid back in the saucepan for later.
After the chicken/turkey is done roasting, remove it from the pan.
Take the pan to the stove on medium to high heat.
Add wine and use a high heat rubber spatula to scrape the bottom of the roasting pan until you get everything loosened.
Strain the pan dripping/wine mixture.
Pour the remaining liquid into a fat separator.
Take that liquid and pour it into the saucepan with the homemade stock.
Next, make a roux from the remaining fat and flour.
In a small frying pan, heat a few tablespoons of fat and sprinkle the flour over top a little at a time while stirring with a spatula.
Continue stirring and heating the roux. It will start to bubble.
Once the roux thickens and looks similar to oatmeal remove it from the heat.
Next, bring the saucepan with the stock and pan drippings liquid to a low boil.
Then add the roux to the saucepan.
Whisk the liquid until all components come together to make a nice gravy.
If after several minutes it doesn't seem thick enough you can add more roux.
Conversely, you could add a bit of chicken stock or water to thin out the liquid.
Taste for salt and pepper and add accordingly.
Pour directly into a gravy boat and serve.
Notes
The total active time to make the gravy is approximately 30 minutes. However, you still need an additional 30 minutes to make the stock beforehand.
Nutrition Information:
Yield:

16
Serving Size:

1
Amount Per Serving:
Calories:

81
Total Fat:

5g
Saturated Fat:

1g
Trans Fat:

0g
Unsaturated Fat:

3g
Cholesterol:

47mg
Sodium:

37mg
Carbohydrates:

3g
Fiber:

0g
Sugar:

0g
Protein:

4g
Nutritional information for the recipe is provided as a courtesy and is approximate only. We cannot guarantee the accuracy of the nutritional information given for any recipe on this site.