Enjoy this selection of love plants. A range of plants and flowers great for gift-giving or a fun way to promote romance in your own life.
Whether it's Valentine's Day, an anniversary, a birthday, or budding relationship, giving a plant that symbolizes love is a great idea.
Here are some options for outdoor and indoor plants to think about the next time you are looking for love or looking for a great love gift in a plant.

Plants for Love
Some of the most obvious choices are plants whose foliage or flowers are shaped like hearts. The above image shows five such plants.
1. Bleeding Heart - Lamprocapnos spectabilis
The bleeding heart is a great plant to grow in the garden. This shade-loving perennial blooms in the spring with beautiful flowers that look like bleeding hearts. Often you will find it in shades of pink but there are also varieties in red and white.
This one is a beautiful houseplant that has vining "strings" with green and white heart-shaped leaves and a pretty violet shade on the underside.
3. Flamingo Flower - Anthurium
This tropical plant makes a lovely houseplant with beautiful red (also pink) heart-shaped flowers that bloom for a long period of time.
4. Sweetheart Plant - Hoya kerrii
This adorable succulent houseplant is usually sold as one heart-shaped leaf. Slow growing but easy to care for requiring little watering about 1-2 times per month.
Another beautiful easy-to-grow houseplant, Philodendron 'micans' produces beautiful bronze and green leaves that have a soft velvety texture.
Plants that Mean Love
Though the sources vary, many plants are considered symbols of love making them a great gift choice.
Here are just a few:
According to the Almanac flower meanings, the three flowers above symbolize love.
Yarrow symbolizes everlasting love.
Forget-me-not flowers symbolize true love memories
Asters are a symbol of love.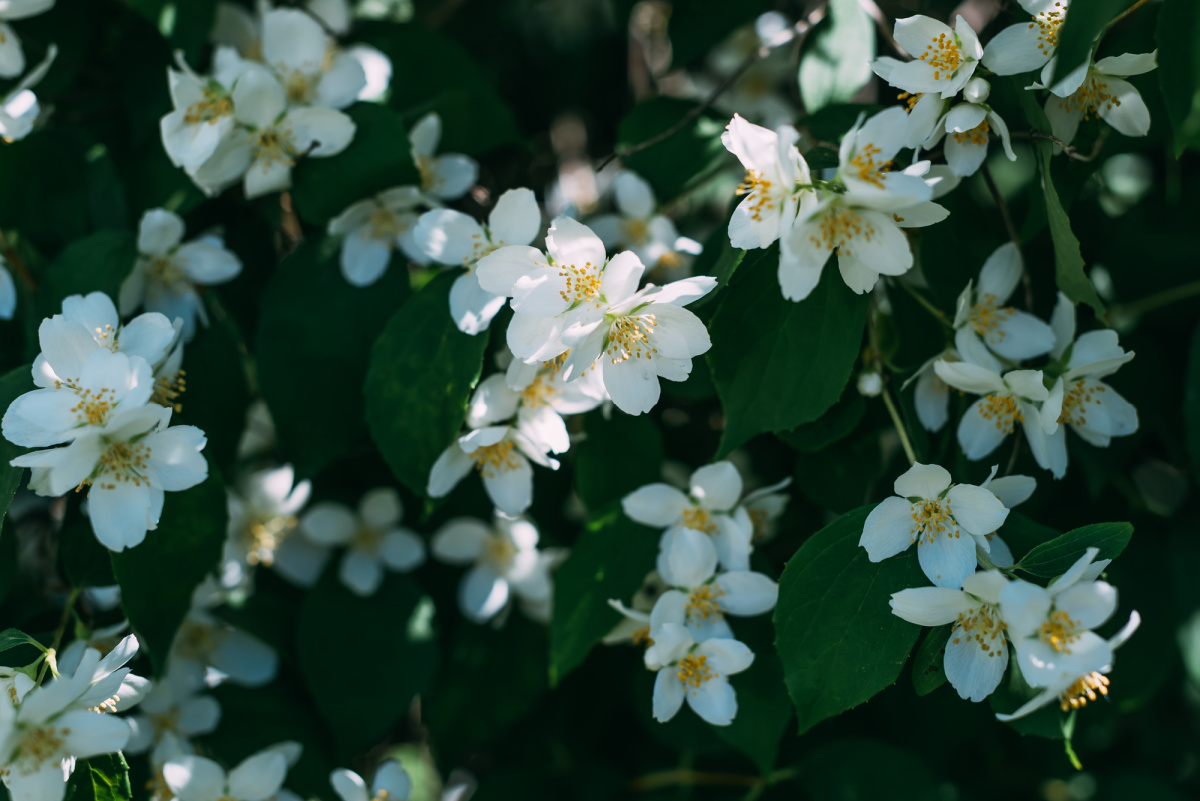 According to Wikipedia plants with symbolism article, these plants are good choices for love.
Jasmine symbolizes unconditional love.
Bellflowers mean unwavering love.
Primrose flowers symbolize eternal love
Daisies represent loyal love.
Love Plant - Oxalis triangularis
This beautiful purple houseplant is commonly known as "love plant" or false shamrock. I don't know why it's called love plant other than the pretty purple leaves somewhat resemble hearts. It will bloom with small delicate pink flowers but the foliage is the star.
More Love Plant Symbolism
Lavender - A symbol of love and devotion
Orchids - Love and fertility
Cyclamen - Long lasting sincere affection
Miniature Red Roses - Romance and deep true love


Last but not least is my favorite garden flower, the lovely peony. According to Better Homes and Gardens Peony Facts, peonies represent romance and love, and are considered a good omen for a happy marriage. I'm sold!
The next time you are looking for a gift for a special "love" occasion consider giving a plant for love.