This make and take workshops Ebook is the perfect detailed resource for anyone who wants to make some cash with their creative skills.
When my friend Carole from Garden Up Green asked me to review her Ebook I happily agreed. I have been friends with Carole for years and I knew all about her workshops. I personally would have loved to attend some of them, but as they are held in Texas and I am in Pennsylvania, it was not meant to be.
Carole has now taken it a step further with her new book called Make & Take Workshops. This Ebook is filled with detailed knowledge on everything you need to know about how to offer classes to the public with your own craft ideas. In addition, you will receive a second printable containing a handy workbook that will help you plan out your own workshops.
Make and take workshops are not new. I remember several years ago when people started going to the wine and painting classes. What a great way to spend an evening with friends.
Perhaps you have a creative skill that others would love to make in an afternoon or evening. Carole's experience deals with wood crafts which are gorgeous. However, her book lends itself to any kind of craft or art.
This Ebook will show you:
How to teach a class
Finding the right location
How to set up the layout
How to market the classes
And much more including many examples of her own work.
Click Here to Get Your Copy Even if you are not looking for an extra side hustle you can enjoy using Carole's book to provide classes for others in your life such as the people in your church, scouts or ladies clubs.
If you enjoy crafting and working with people this is a great Ebook for you to try.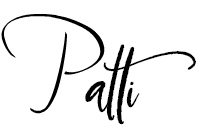 ---
P.S. If you are looking for ideas to create at workshops you may also enjoy my Ebook Handmade for the Holidays or this Make and Give Home Apothecary from Garden Therapy.