This easy and delicious chocolate peanut butter poke cake is large enough to feed a crowd and a great dessert to bring to the party.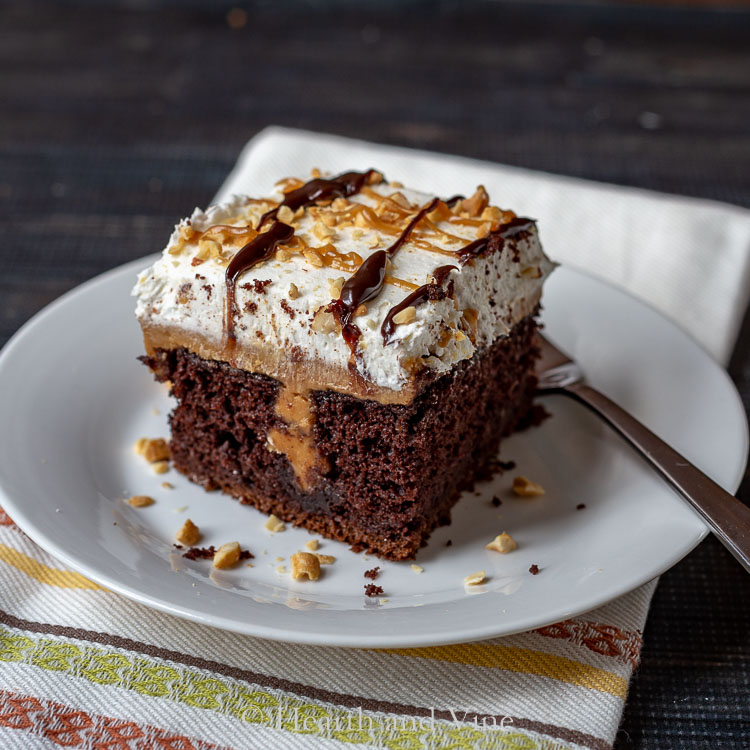 I think I may have mentioned that I have a few chocolate peanut butter lovers in my family. So recently when I offered to bring a couple of desserts to a holiday party I decided to make something chocolate peanut butter. This poke cake this the result.
The other dessert I brought was a triple berry buckle with a crunchy crumb topping.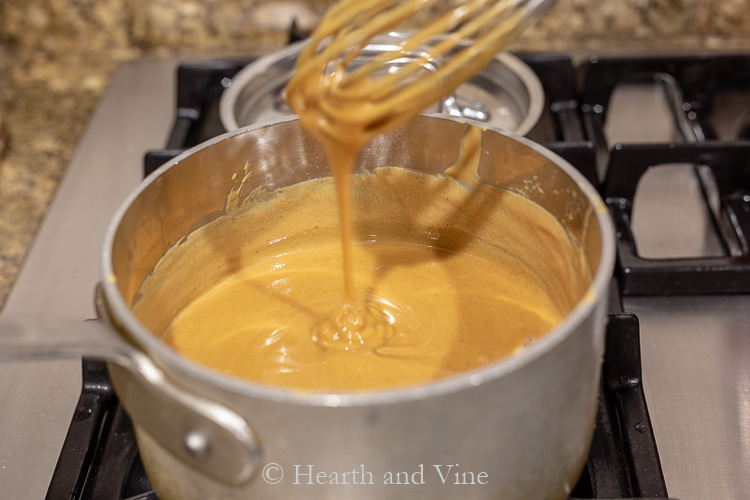 Chocolate Peanut Butter Poke Cake
Poke cakes are often made with pudding but this one uses a peanut butter sauce. It's just melted creamy peanut butter with a little extra butter and water to thin it out.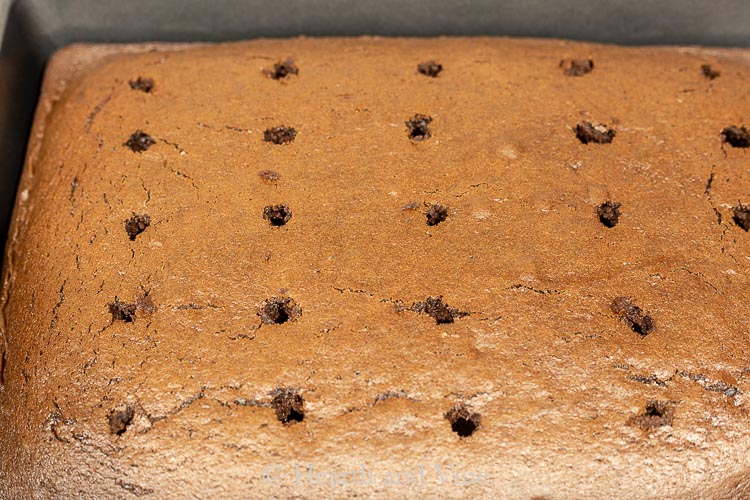 For the poke cake, you need to poke holes all over the cake. You can use the end of a wooden spoon for this part.
The chocolate cake is a box mix. I always add a small box of chocolate pudding and an extra egg (total of 3). That makes any box cake mix really moist.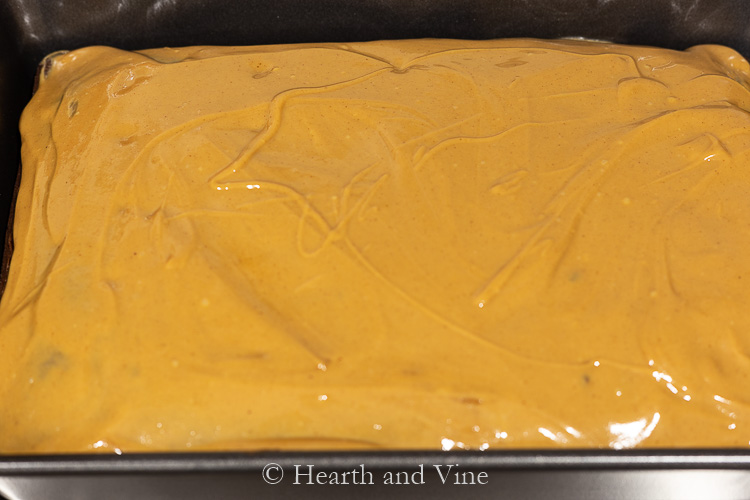 Spread the peanut butter sauce all over the cake and let it sink down into the holes.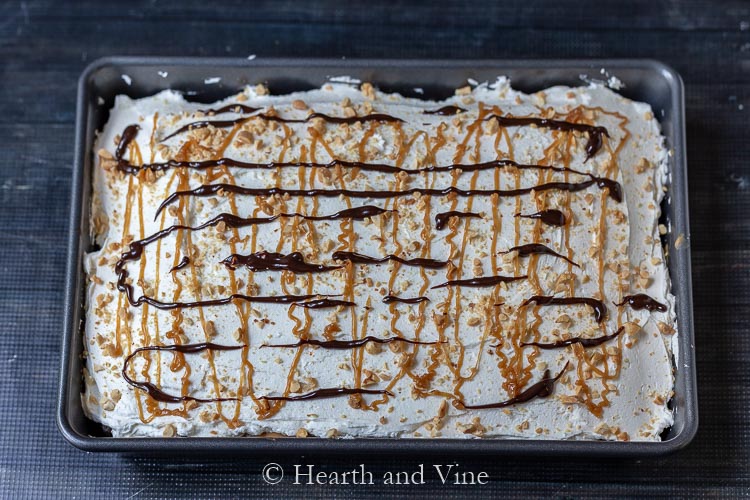 After the sauce is spread, the cake goes into the refrigerator for about 20 minutes to set up. Then it's frosted with buttercream frosting.
A little hot fudge, more peanut butter sauce and chopped up peanuts are drizzled on top for a festive look.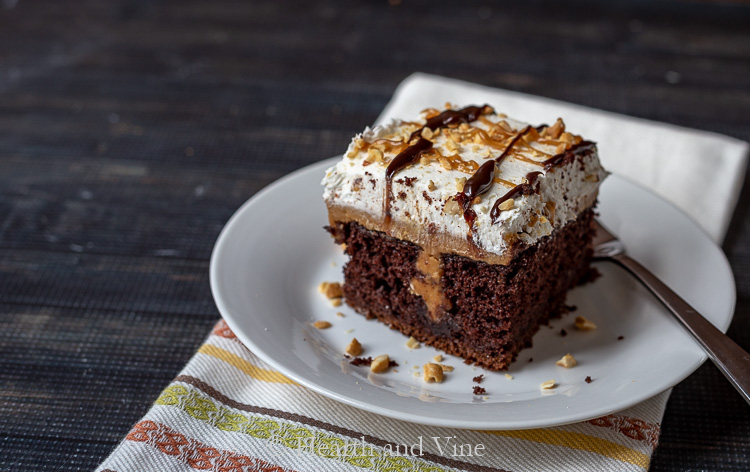 It's super moist, a little decadent, and it serves 24 people so it's perfect for entertaining. I guarantee any chocolate peanut butter fan will love it.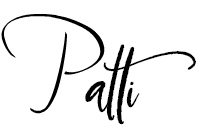 ---
P.S. Another good one is this Chocolate Peanut Butter Cake with mini Reese's candy. See these and several other delicious desserts on my Recipes Page.
Click Here to Save to Pinterest!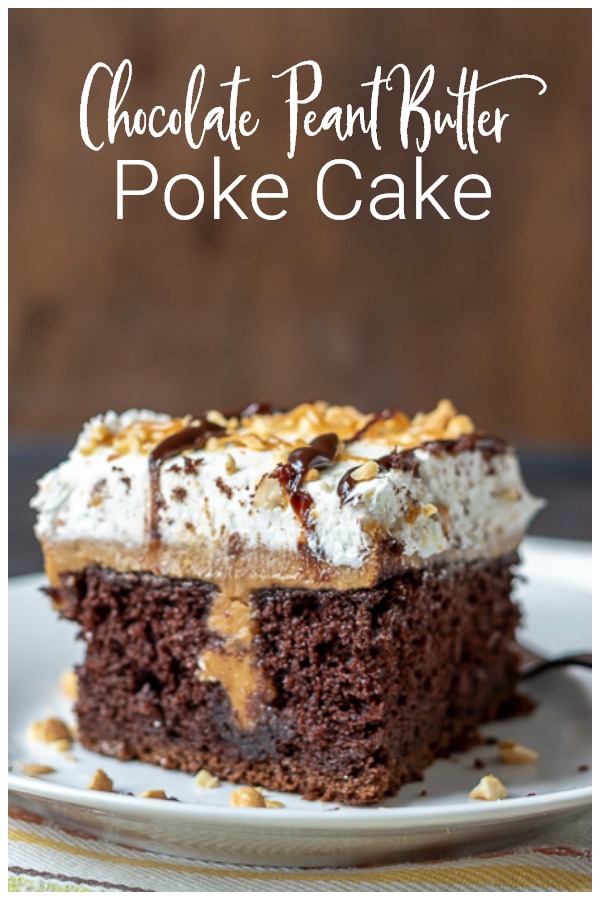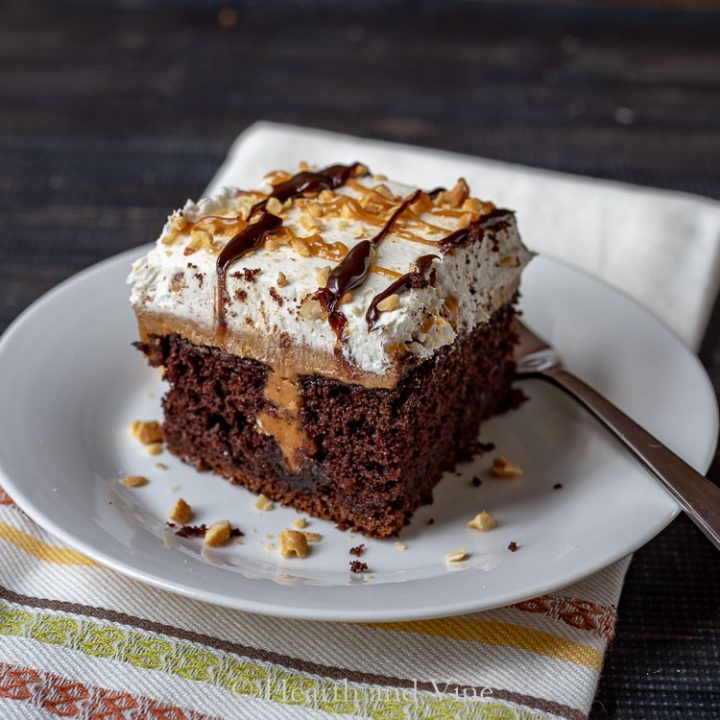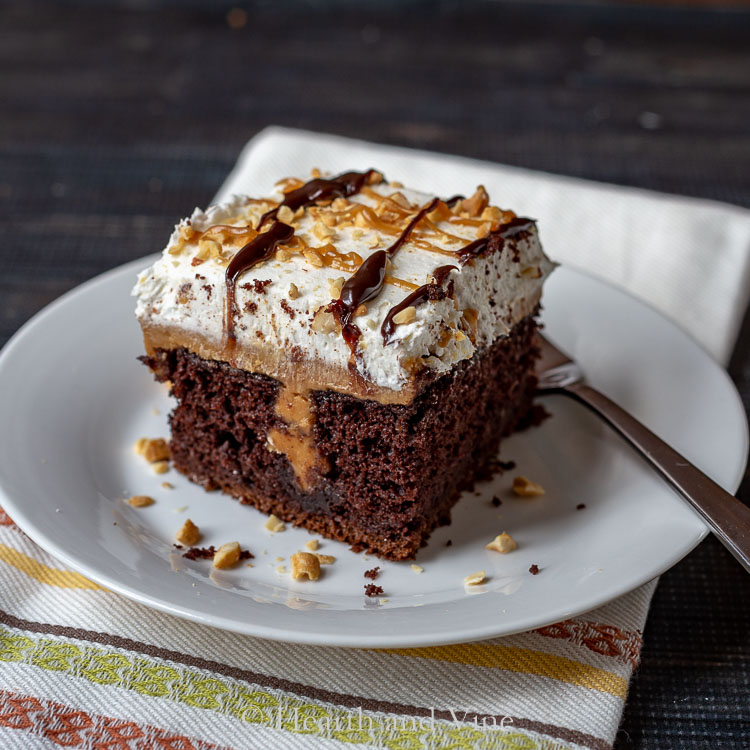 Chocolate Peanut Butter Poke Cake
Additional Time:
30 minutes
Total Time:
1 hour
20 minutes
This easy and delicious chocolate peanut butter poke cake is large enough to feed a crowd and a great dessert to bring to the party.
Ingredients
Box of chocolate cake mix.
1 box of instant chocolate pudding (3.9 oz)
an extra egg if box mix only calls for 2 eggs.
2 tablespoons chopped peanuts
2 tablespoons hot fudge or chocolate sauce
Peanut Butter Sauce
16 oz jar of creamy peanut butter
2 tablespoon butter
2 tablespoons water
Frosting
4 cups powdered sugar
1 cup butter, softened
1 teaspoon vanilla
2 tablespoons or more of milk
Instructions
Bake the chocolate cake in a 9 x 13 inch pan according to the directions on the box, adding an extra egg 3 if needed (total of 3) and the chocolate pudding.
Remove cake and cool. Poke holes evenly spaced with the end of a wooden spoon.
In a saucepan heat peanut butter, butter and water. Stirring until the peanut butter is melted and drips easily off a spoon.
Reserve 2 tablespoons of the peanut butter sauce and pour the remaining amount over the cake.
Set in refrigerator to set. (about 20 minutes.)
Meanwhile make the frosting by whipping powdered sugar, butter, and vanilla together. Add enough milk to get the consistency you like.
Remove cake from refrigerator, top with frosting and drizzle reserved peanut butter sauce, hot fudge, and chopped peanut all over.
Notes
Use the microwave to heat up the peanut butter sauce and hot fudge. This will make them thinner and easier to drizzle.